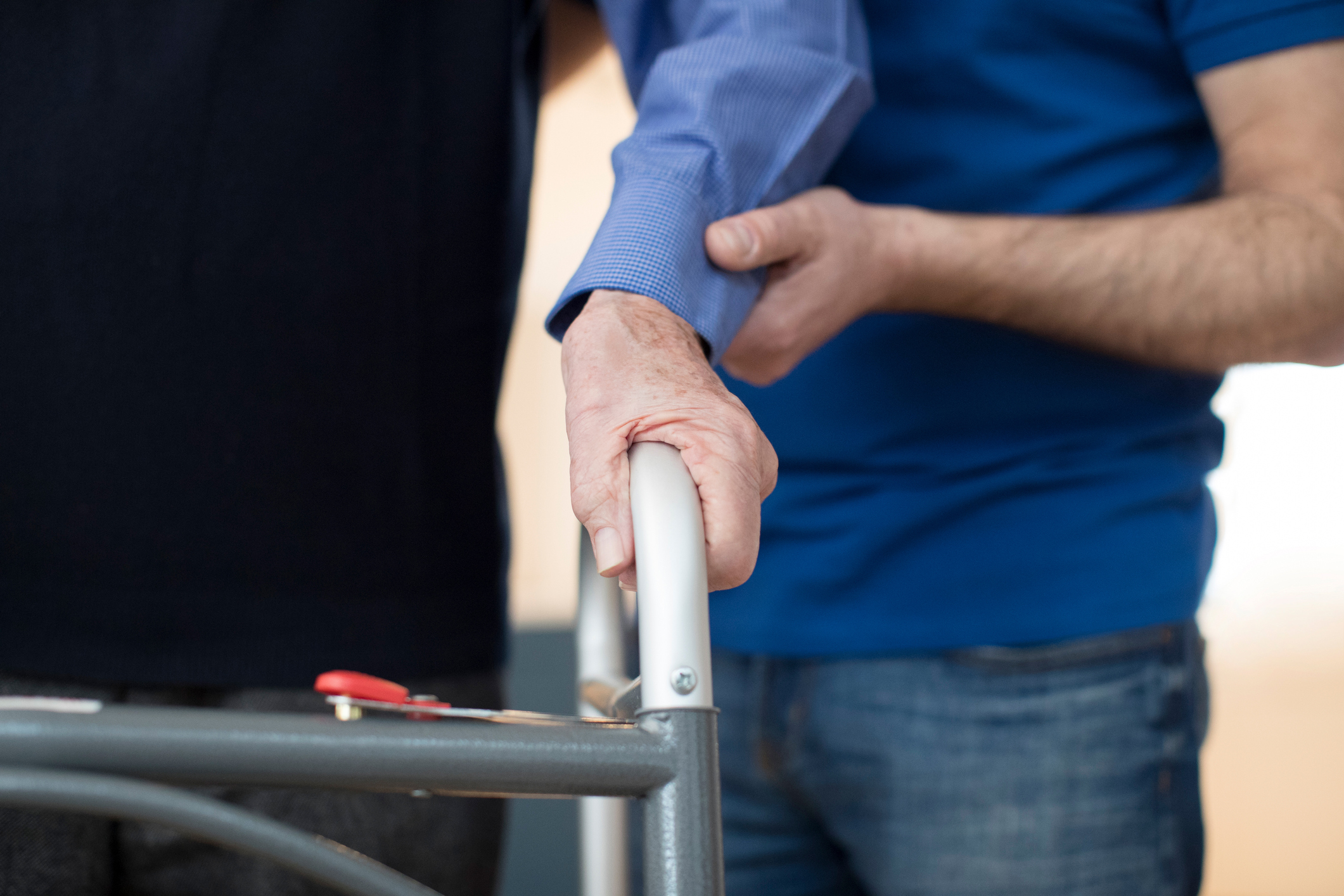 A joint social care and health team which keeps H&F residents healthy at home and helps restore their quality of life after an injury or illness has been lauded by inspectors and residents.
The borough's Community Independence Service has been rated Outstanding by national regulator the Care Quality Commission, which praised staff for being exceptionally well-trained and kind, caring and respectful to residents.
"It's great to get top marks for the way this borough is joining up social care and health services in the home", said Cllr Ben Coleman, H&F Cabinet Member for Health and Adult Social Care.
"This is what residents want and it gets the best results. Our service offers a blueprint for future social care and health delivery across the country."
The Community Independence Service (CIS) is a collaboration between H&F Council and the local NHS. It is a short-term service which helps residents get better at home so they don't have to go into hospital unless they really need to – or if they've recently left hospital, it helps them settle back at home with the level of health and social care services they need.
The team includes social care workers, GPs, nurses, therapists and community groups. They provide free care and support for up to six weeks and put in place any longer-term services people may need.
The service was rated Outstanding for being effective and responsive and Good for being safe, caring and well-led. The inspection took place towards the end of 2018 and in January 2019, in which inspectors heard praise from patients, families doctors and staff.
"The team has been a godsend", said Fulham resident Juan Rivera, who cares full time for his 86-year-old mother Isabel.
Isabel came home from hospital in June. Like many others, she would not have been able to do this without the CIS's specialist help.
The team gave her eight weeks of intensive support and returned a few months later, when she was stronger, to provide several weeks more rehabilitation.
"They were all very friendly and encouraging and they contributed tremendously towards her recovery," said Juan.
"I didn't have to contact them either – they contacted me after she came out of hospital. It was really well done."
The inspectors included many comments from other service users in their report who were keen to express their gratitude.
"I now go out again shopping and for lunch," said one. "I feel happy with walking short distances and feel safe again."
Another said: "After reablement I didn't need to arrange any assistance with getting washed and dressed. I have other minimal help to manage at home, but I met my goal to look after my own personal care. They did a wonderful job."
Staff said that their training programme was excellent, and it equipped them with the skills and knowledge they needed to ably meet people's needs and wishes. There were opportunities for staff to achieve national qualifications in health and social care.
Healthcare professionals praised the team highly in the report, too.
A hospital consultant quoted, said: "Reablement carers are well trained, very professional and person centred in their approach to service users. This makes a real difference to the care they deliver."
A local GP, added: "I have always found the carers to be friendly, efficient and extremely caring for the patients.
Summing up, Debbie Ivanova, CQC's Deputy Chief Inspector of Adult Social Care, said: "H&F should be proud of the service and its Outstanding rating."
You can read the inspection report at the CQC's website (pdf 104KB).
Patients can be referred to the CIS in a number of ways, including through their social worker, GP, hospital or community nurse.
You can find out more about the Community Independence Service online.
Want to read more news stories like this? Subscribe to our weekly e-news bulletin.