Forevermore Tattoo is celebrating its first birthday at its new Askew Road studio.
One year ago, owners and artists Diogo 'Xico' Melo and Jo Szwedzinski packed up Forevermore's 10-year-old basement shop on Shepherd's Bush Green and moved across town.
"It feels great to get the tricky first year at our new site under our belts," Jo says. "Shepherds Bush has always been a great place to work and live, and having loyal clients has really helped."
Veteran tattoo artist Diogo, 38, began tattooing in his native Brazil 20 years ago before moving to London to open Forevermore, while Jo, 40, swapped her legal career for more artistic pursuits five years ago. They are joined at their new shop with a rotating set of established guest artists.
"I opened Forevermore just as Westfield was opening," Diogo says. "And it's been amazing to see so many positive changes stretching all the way down Uxbridge Road. We've been lucky to ride that wave."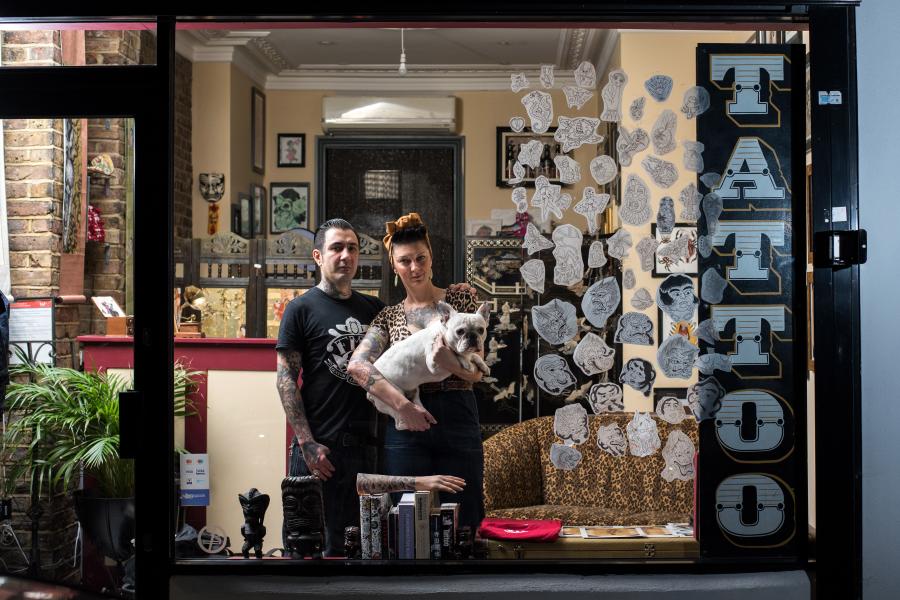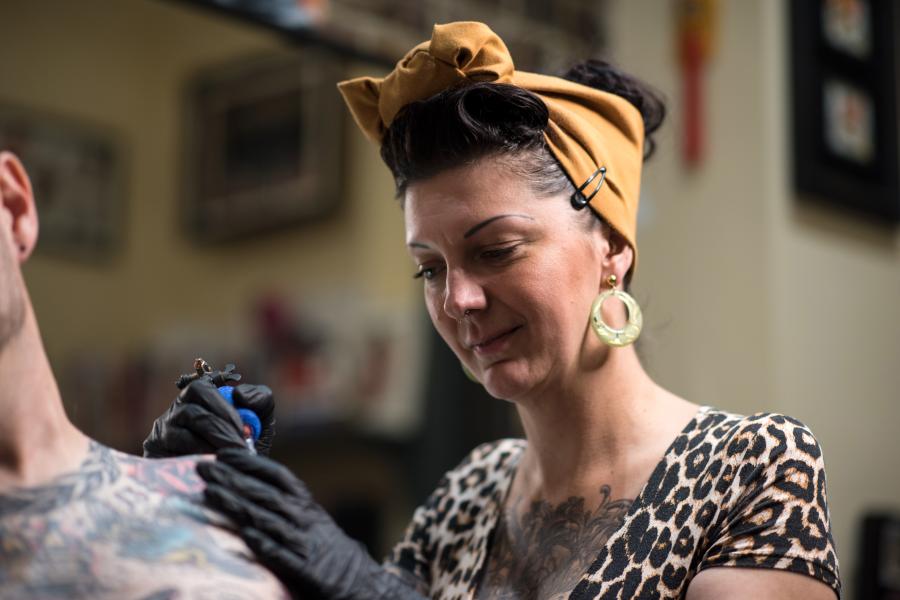 East meets West
The walls of Forevermore are covered with artwork to help inspire customers in picking their next tattoo. The bulk of the designs have been drawn by Diogo and Jo, showing off their interest in traditional American and Japanese designs.
The couple are always drawing new ideas and stress they work closely with clients to create custom designs for each tattoo.
"Our job is to help people find the design that they can't live without," Diogo says. "It's permanent, so it's important that it's right."
Diogo specialises in American traditional and large-scale Japanese tattoos, often preparing a pile of sketches for each of his Japanese-themed projects, while Jo takes a surreal slant on American traditional tattoo design.
The shop is small but welcoming. The atmosphere means customers relax and discuss their design ideas with the Forevermore artists. Vintage furniture also adorns the shop with the couple's beloved French bulldog, Ramone, spending hours looking out the shopfront window.
Saturdays are for 'walk-ins' where anyone can stop by, chat about an idea, or pick a design off the wall or from their collection of vintage tattoo books, and have it done on the spot. Spend a few hours at the shop and you'll notice how the couple have settled in, with a steady parade of locals and friends stopping by to say hello throughout the day.
"We're a neighbourhood tattoo shop with extremely high standards," Diogo says. "London is a very competitive scene for tattooing. We think our art and the relaxed feel of the shop helps people choose us."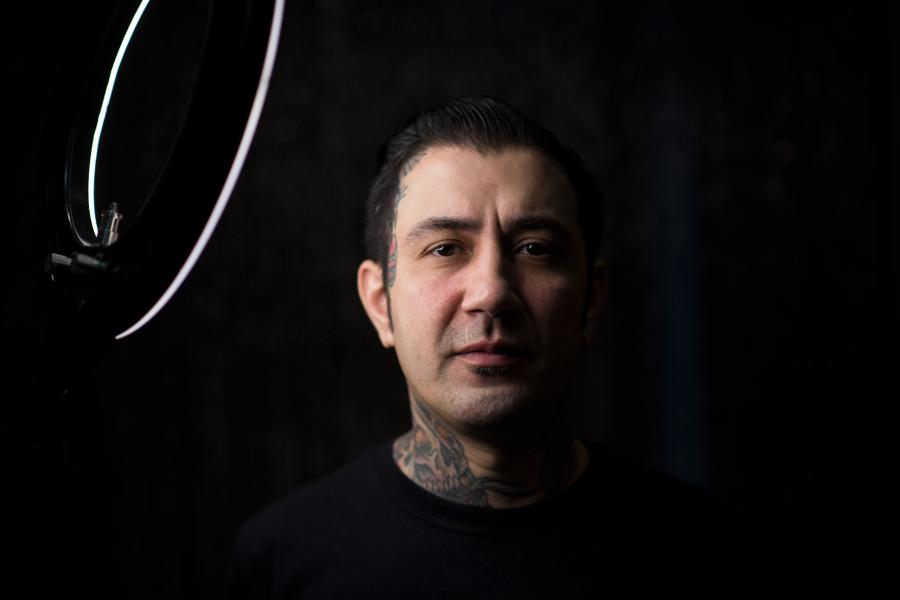 On the road
The life of a successful tattoo artist means travel. And in the past year, the duo has already tattooed their way across Brazil and made visits to regular clients in Helsinki.
"No day is ever the same," Jo says with a smile. "We're happy to tattoo anyone, young or old, as long as they've got a good idea and a good attitude."
Forevermore Tattoo London is located at 92 Hadyn Park Road, just off Askew Road. Call 020 3952 1005, visit the Forevermore Tattoo London website or follow the shop on Instagram @fmt_london.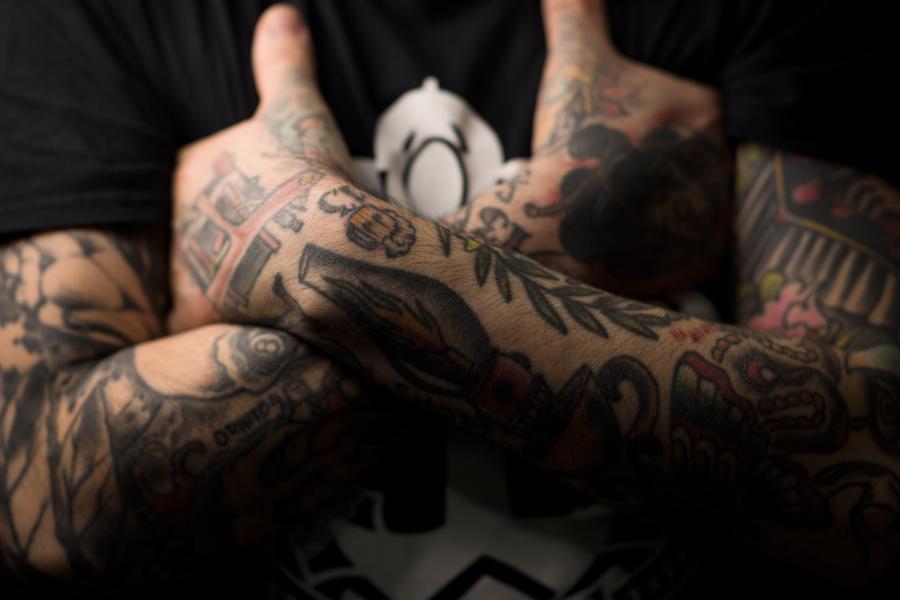 ALL PICTURES: MATT GRAYSON
Want to read more news stories like this? Subscribe to our weekly e-news bulletin.