A White City start-up has unveiled a revolutionary new 'solar leaf' that can improve air quality more efficiently than trees.
The firm Arborea, which is based in the Translation & Innovation Hub (I-HUB) at Imperial College London's White City Campus, has teamed up with the college to develop its new biosolar leaf technology.
The leaves are actually high-tech panels filled with bio-organisms that can remove carbon dioxide and produce breathable oxygen at a rate equivalent to 100 trees. Yet it only requires the equivalent space of leaves from a single tree.
"This invention is one of the ways set to revolutionise how we improve air quality," said Cllr Stephen Cowan, Leader of the London Borough of Hammersmith & Fulham.
"We're determined to be the greenest borough in Britain, and will be the first in the world to install this cutting-edge bio-technology. People deserve to have a council that takes every possible action to clean our air and tackle climate change.
"Arborea's outstanding new technology has the potential to change the building industry and public utilities forever as it can use spaces like walls, roofing and even bus shelters to absorb CO2, produce oxygen and reduce climate change.
"We will always seek to plant more trees and create more green spaces, but this is an important addition to our armoury in the fight to save our environment."
H&F Council aims to make the borough a major hub for business - with a desire to foster innovative, creative enterprises such as Arborea in White City.
The council's commitment to this is central to its industrial strategy, aiming to bring together the best of businesses from multi-national, to start-ups, to the benefit of all in the borough.
White City is fast-becoming the bio-tech hub for west London, with H&F Council encouraging and fostering new businesses into joining the thriving tech district.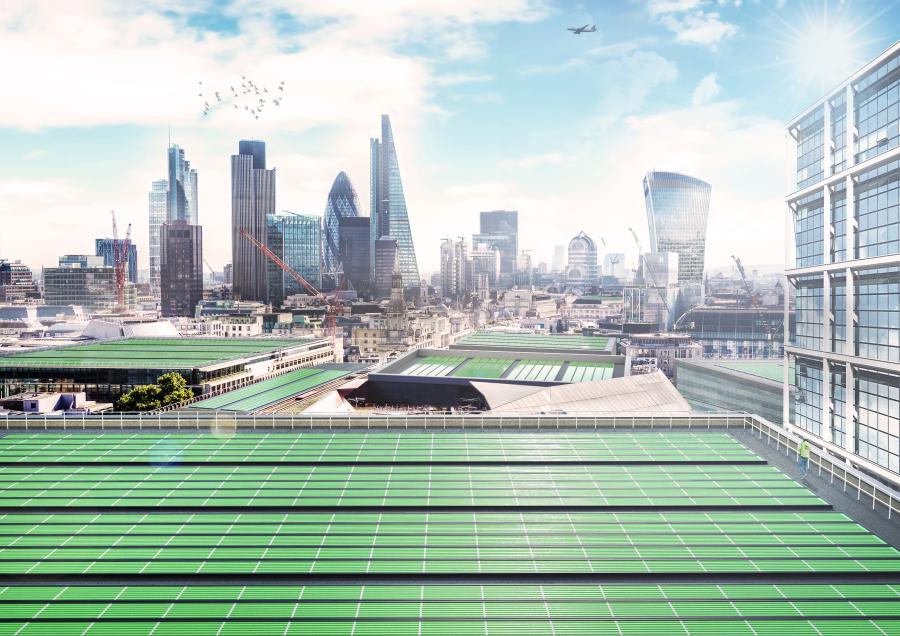 What is a biosolar leaf?
The technology is the first of its kind in the world. It purifies the air through the photosynthesis of microscopic plants, removing greenhouse gases from the environment while generating breathable oxygen.
Arborea have developed an innovative cultivation system which facilitates the growth of tiny plant-life - such as microalgae, diatoms and phytoplankton - on large solar panel-like structures. These can then be installed on land, buildings and other developments to improve surrounding air quality.
The system also produces a sustainable source of organic biomass from which Arborea extracts nutritious food ingredients for plant-based food products.
The team say that Arborea's cultivation system can remove carbon dioxide and produce breathable oxygen at a rate equivalent to one hundred trees from the surface area of just a single tree.
Arborea was founded by former Imperial College student, Julian Melchiorri. His 'bionic chandelier' – a living and breathing structure which purifies the air indoors using microalgae – became part of the V&A's permanent collection.
Speaking of this latest invention, Julian said: "We are proud to be part of the world-class innovation district that is flourishing at White City and excited about this new collaboration with Imperial.
"In our ever-growing modern cities, cooperation between start-ups, academic institutions and governmental bodies is critical to enable and accelerate sustainable innovation that benefits both our society and environment."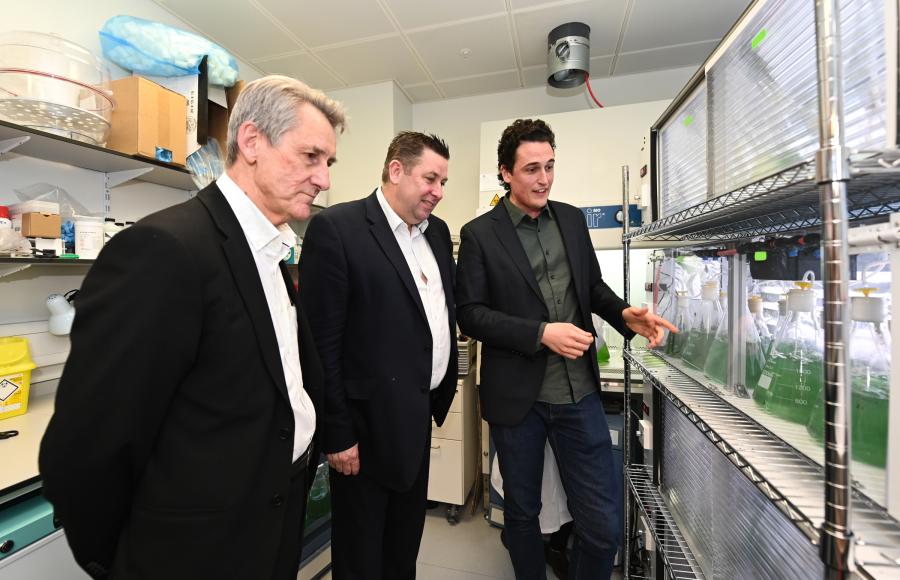 Green collaboration
Arborea has teamed up with Imperial as part of the college's commitment to offsetting the environmental impact of its development at White City.
The college will provide Aborea with funding to facilitate the development of an outdoor pilot of their biosolar leaf cultivation system on Imperial's White City campus.
"This cutting-edge biotech is the latest and most radical innovation to come out of the White City biotech hub – the cornerstone of our industrial strategy," adds Cllr Cowan.
"The Imperial campus in White City, including the I-HUB, is already changing the world. It shows what can be achieved when a council, a world-leading academic institution and business come together to lead the way and grow a local economy that works for all."
Professor Neil Alford, Associate Provost (Academic Planning) at Imperial College London, said: "Air pollution is one of London's most urgent challenges, and Imperial is committed to finding sustainable and resilient solutions to this threat.
"This collaboration with Arborea is an exceptional opportunity to showcase the power of Cleantech at our White City Campus."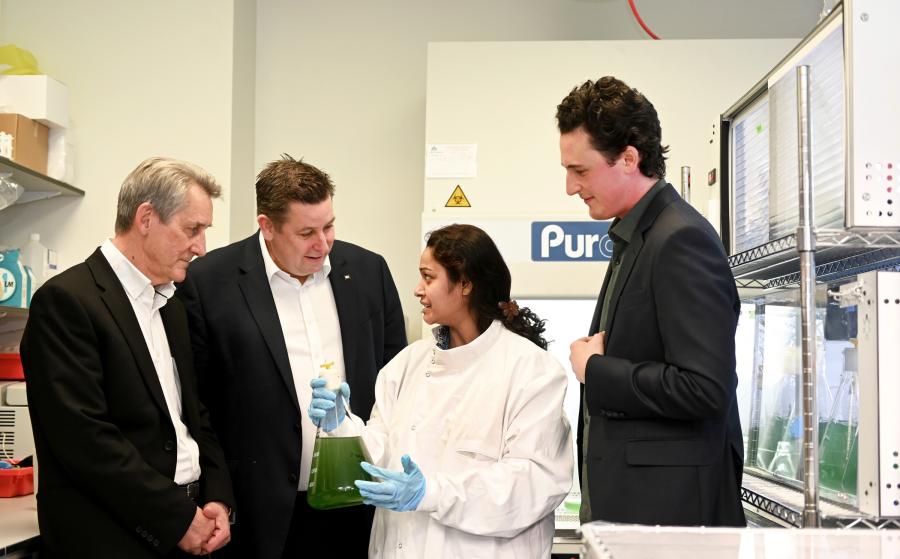 Want to read more news stories like this? Subscribe to our weekly e-news bulletin.