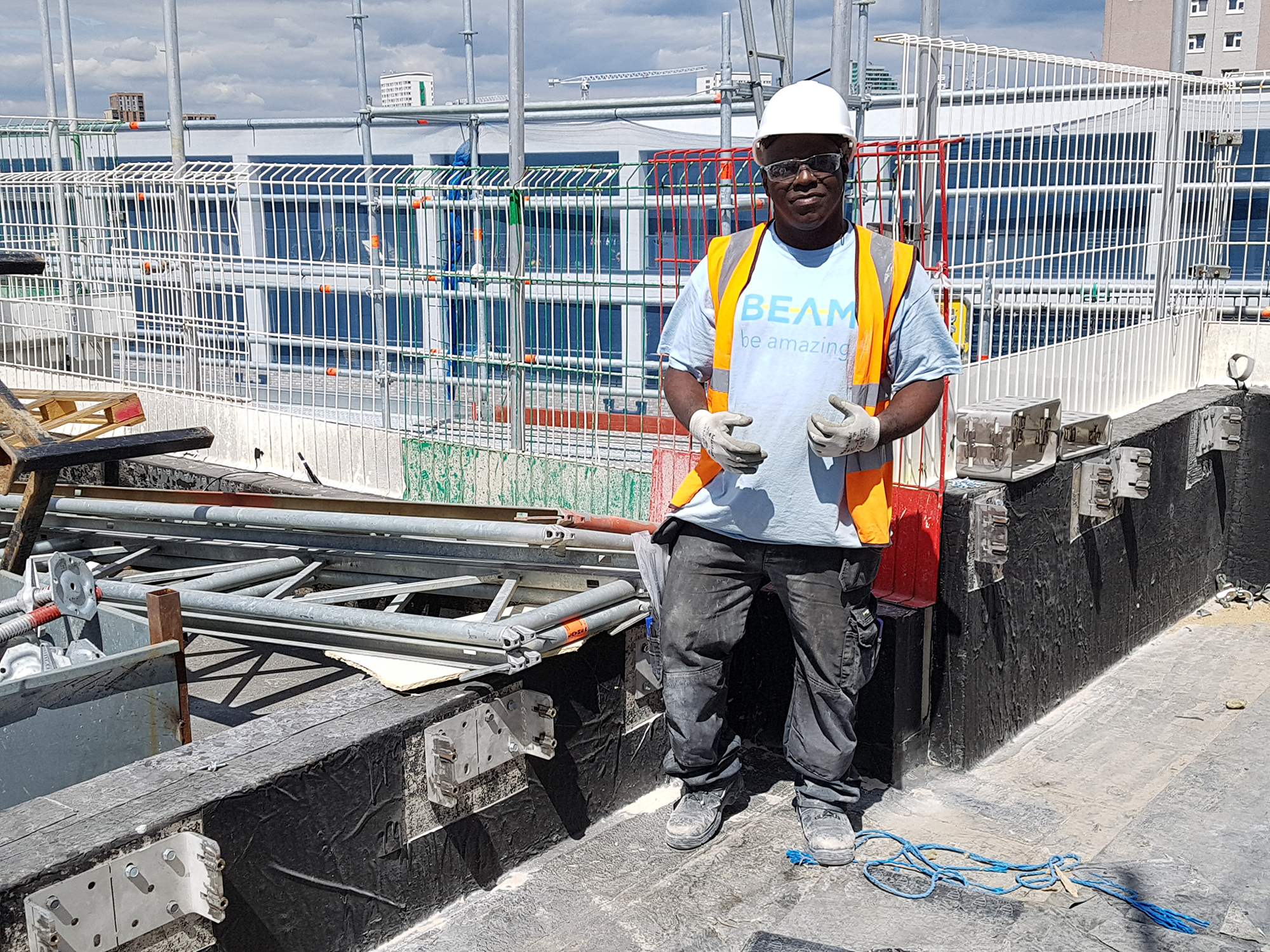 A ground-breaking initiative which enables local residents and businesses to help homeless people help themselves has been launched in Hammersmith & Fulham.
H&F is the first local authority in Britain to partner with Beam, 2018's winner of the London Homelessness Awards, on an innovative approach to helping homeless people get the training they need to access skilled jobs. Beam crowdfunds employment training for individual homeless people through its website.
"We want local people from all backgrounds to benefit from the jobs, homes and entrepreneurial opportunities that the growth in our borough brings, so no-one is left behind," said Cllr Lisa Homan, H&F Cabinet Member for Housing.
"Beam is a groundbreaking platform, which links up those who want to help - be they businesses or residents - with homeless people seeking to improve their lives through employment training. It's our aim to reduce homelessness in the borough, and our partnership with Beam will give local people the opportunity to directly help those in most need."
Residents and businesses in the borough will be able to pledge support for training and work placements, personalised to each homeless person's strengths and interests. Then Beam's caseworkers support each homeless person into a skilled job.
Beam's crowdfunding platform can help individual homeless people overcome financial barriers to career progression for someone experiencing homelessness - including training, transport, tools and even childcare. But the model does more than just remove financial barriers. A key part of Beam's model is crowdsourcing support from the people who fund the campaign. When people donate, they often write confidence-boosting messages of support and even surface job and work experience opportunities.
Alex Stephany, Beam Founder and CEO said: "We are thrilled to partner with Hammersmith & Fulham - a forward-looking London borough that is passionate about how innovation and technology can benefit all in society, including the most vulnerable.
"The Beam team is looking forward to seeing our work with H&F deliver social outcomes for those experiencing homelessness: both through greater opportunities for those in need in the borough; and skilled, motivated employees for local businesses."
The partnership between H&F and Beam offers residents and businesses a way of playing a fuller part in tackling homelessness and improving social mobility.
How it works
Organisations working with people experiencing, or at risk of homelessness, in H&F refer individual cases to Beam.
Each referred homeless person is given a caseworker by Beam, and they look into the individual's needs and any areas of risk.
The homeless person and caseworker work together on building an online campaign page. Depending on the individual's needs, this may be anonymised.
Individual campaign pages are promoted through social media, giving the public and businesses a chance to help out. Those who offer help get email updates on each individual as they progress.
The individual's caseworker from Beam supports them through the training and all the way into stable, skilled work.
Beam is the world's first platform of its kind, since launching in November 2017, Beam has proven a powerful new model to help homeless people for the long-term to get into skilled work. More than 85 per cent of homeless people who completed training have started work in their chosen area, ranging from jobs as a bricklayer to a dental nurse.
Individuals to have benefited from Beam include Tony. Once homeless and out of work for 21 years, Tony is now working as an electrician and has a council flat.
Another person to have successfully used the Beam platform is armed forces veteran Ryan. A former member of the Household Cavalry, Ryan ended up homeless and destitute. He raised funds for a lorry driving qualification and is now working as an HGV driver.
Regina, a homeless single mum who got trained as a dental nurse through Beam, is now settled in work.
About Beam
Beam is an online platform that lets anyone help a homeless person for the long-term by crowdfunding their employment training. Beam is partnered with the Mayor of London and leading homeless charities including Shelter and St Mungo's who refer individuals to the platform.
Beam has won 1st Prize in the London Homelessness Awards and Best Use of Technology in the Homeless Sector, was named by The Guardian as one of the most important social tech innovations of 2018 and the FT as one of Europe's 100 digital champions.
Want to read more news stories like this? Subscribe to our weekly e-news bulletin.