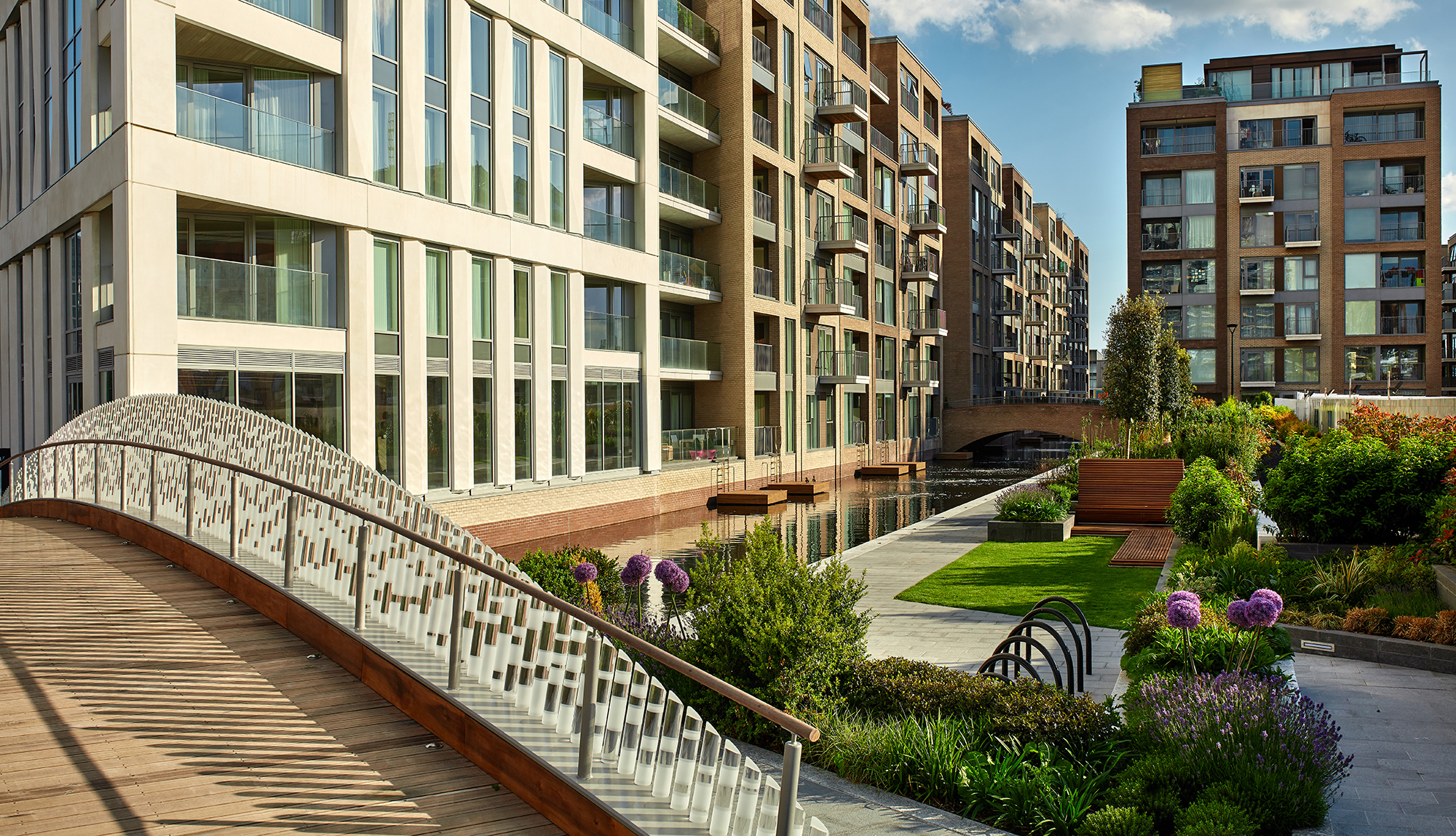 Hammersmith & Fulham Council has secured 146 new genuinely affordable homes in south Fulham for residents struggling with spiralling property prices.
The waterside scheme – off the Chelsea Creek canal – is the latest development in an exciting new neighbourhood being created near the Thames in Imperial Road.
It forms part of H&F Council's drive to build more and better genuinely affordable homes for local residents rather than overseas property investors.
"We're working hard to support local people struggling to afford to remain in the borough with genuinely affordable home schemes like this one in south Fulham," said Cllr Andrew Jones, H&F Cabinet Member for the Economy and the Arts.
"We're building the largest number of genuinely affordable homes in a decade at zero cost to residents. We don't want anyone to be left behind with all the growth and development we're bringing to H&F thanks to our Industrial Strategy."
Find out more about buying a home in H&F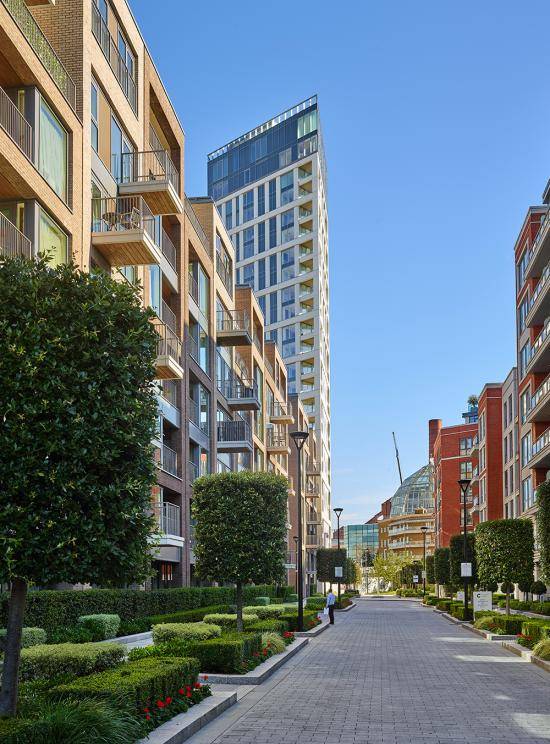 Bridging gaps
The new one, two and three-bedroom homes in south Fulham will be built next to another 646 new genuinely affordable homes the council has secured for residents on the historic Fulham Gasworks site in Imperial Road.
The council also worked with the developer, St William, to agree plans for a new public park and square for the local community.
A new public pedestrian route with a canal bridge will be built by the developer, St George, linking the two new housebuilding schemes with Imperial Wharf Overground station and the nearby King's Road.
The Chelsea Creek project is situated in the South Fulham Riverside regeneration area where the council aims to deliver significant growth opportunities for residents, new businesses, housing, jobs and infrastructure.
New retail, cafe and restaurant space as well as office space will also be provided for residents and local businesses in the new south Fulham neighbourhood.
New homes
The latest housing scheme in south Fulham will deliver 146 new genuinely affordable homes which will be available to rent for residents on the council's housing waiting list. It includes:
87 new homes set at the London Affordable Rent.
59 new homes will be available at the London Living Rent.
More affordable homes coming
H&F Council has recently secured more than 1,600 genuinely affordable homes in the borough at zero cost to taxpayers after negotiating a series of deals with developers.
St James, part of the Berkeley Group has begun to build 427 new genuinely affordable homes at White City Living on the former Marks & Spencer's warehouse site near Westfield.
It follows on from another 89 new genuinely affordable homes which H&F Council secured for residents in White City as part of the negotiations around the planning approval for the £600million Westfield extension works by Unibail-Rodamco-Westfield.
Over in Australia Road, 71 genuinely affordable homes for local people will be delivered on the new Ed City development, with 38 flats for key workers and 33 flats for social rent.
The council has also begun to redevelop a former hostel it owns in Lavender Court with 45 new, genuinely affordable homes for residents.
Down in Fulham, work is underway to build 133 genuinely affordable homes at Edith Summerskill House on the Clem Attlee Estate. Plus an additional 30 new, genuinely affordable homes are being built at the council-owned Fulham North Housing Office and adjacent car park on the estate.
Meanwhile in south Fulham, 36 genuinely affordable homes are planned at Watermeadow Court in Townmead Road.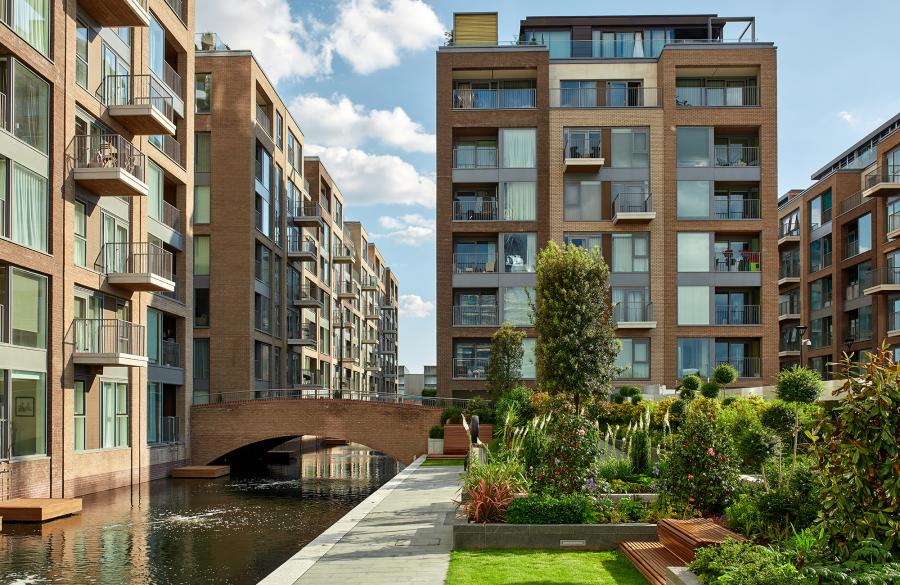 Want to read more news stories like this? Subscribe to our weekly e-news bulletin.