A popular independent family-owned Fulham restaurant has had a major makeover.
For years, the Best Mangal 3 at 619 Fulham Road (by the North End Road roundabout) has been one of the borough's favourite Turkish restaurants. But last week, owner Gursel Gurgur revealed the ambitious revamp of the restaurant – which sees them expand into the unit next door.
Gone is the old red-and-white frontage and the emphasis on takeaways. It's been replaced by a dramatic gold-flecked exterior, marble-edged mangal (the charcoal cooking pit), side rooms, roaring fire and dramatic bar, designed to attract a new crowd as well as impressing the regular fans of the eatery.
Renamed Kahya (pronounced Kai-yah), the restaurant can seat more than 100, including five seats at the 'theatre of kebabs' in the front window – the chairs from where diners can watch the charcoal grill cooks in action, working away beneath the enormous bronze canopy.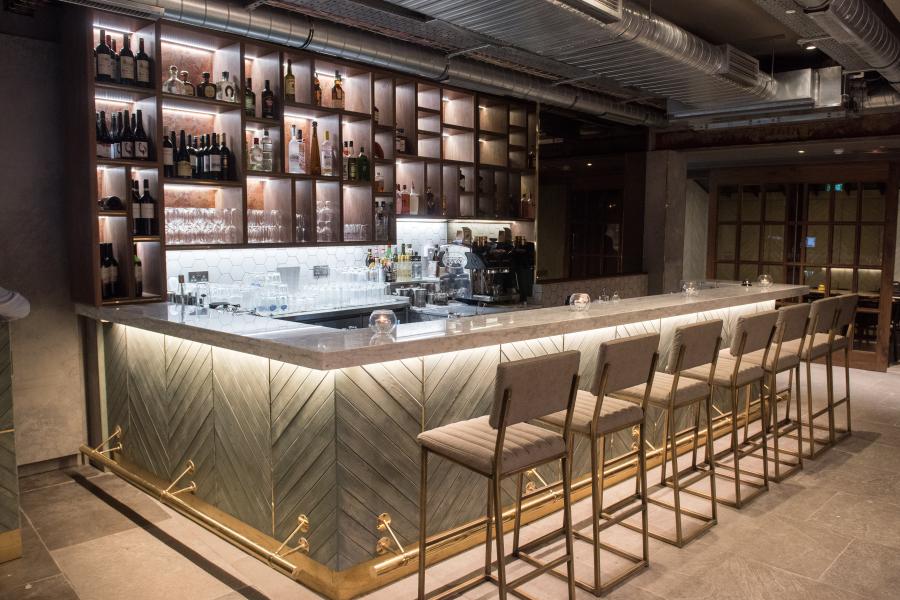 Anatolia is for sharing
"The aim is to enhance the dining experience; it's all about the dish-sharing in the region of Turkey where we come from, Anatolia," said Gursel, 37, who lives in Fulham and whose daughters attend local schools. "We have four restaurants in all, but the others are all Mangals. Now we have a Kahya, our contemporary dining concept, and not primarily a takeaway."
The largely vegetarian cold starters – from cacik (yoghurt and cucumber) to humus (chick pea paste) – are £5.50 each, while main courses (ranging from chicken, spare ribs and barbecued quails to the famous shish kebabs) start at under a tenner.
Although it is open now, the breadth of Kahya's menu will only become apparent in March, when it will start opening at 8am to serve Mediterranean breakfasts in addition to the daytime and evening menu.
The breakfasts will include eggs cooked on small pans over charcoal, 'for a flavour that you simply don't get with ordinary pans'.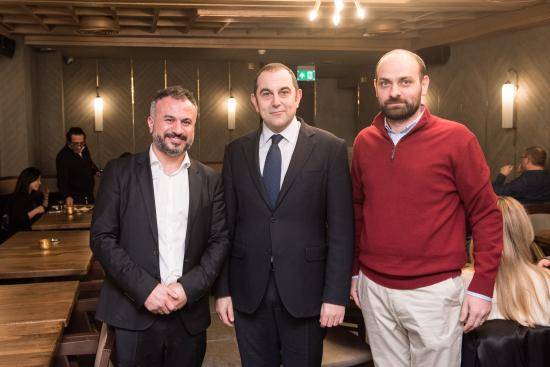 Keeping it fresh
Key to Kahya's cooking is the meat quality. The restaurant does not have a freezer or a microwave – the emphasis is on fresh meat, delivered three times a week.
"I'm passionate about great food, how it's done, where it comes from; it's all about fantastic meat," said Gursel. "We have our own butchers, and we buy on the bone and carve it ourselves for the best flavour."
Having said that, the vegetarian options are popular too, including a feta cheese salad and a halloumi and roasted vegetable dish.
"Times change," said Gursel. "We're always learning. Our kitchen is, in general, very vegetarian and vegan friendly."
The mixed grills and platters have gone, replaced by sharing dishes, and there is a new stone floor and different dining zones including bookable side rooms, one capable of holding 20+ people.
North End Road makeover
Next in line for improvement and expansion is the original Mangal restaurant in North End Road, which opened in 1996 and has become, says Gursel, 'part of the history of the area'.
Transforming Best Mangal 3 into Kahya (it's Turkish for 'steward') has been an emotional experience for Gursel who, after working 18 years in Fulham, is convinced that large restaurant chains eventually lose their way because they forget that it's all about the personal touch. "Having multiple restaurants is all well and good, but who are we? Where did we come from, and where are we going?" he asked.
"When we started, we were authentic, but it's easy to forget how Best Mangal began. Our motto is hospitality, hospitality, hospitality; we're not about sales targets, we're about happy customers… and we want those customers to be even happier when they leave!"
The Best Mangal empire was launched by Gursel's father in 1996 and has continued under the family's stewardship. Gursel works with local homesless charity Barons Court Project, and he also helped feed families affected by the Grenfell Tower blaze. Best Mangal can often be spotted at the council's seasonal traffic-free markets in North End Road.
Kahya is located at 619 Fulham Road. For more details, call 020 7610 0009 or visit: kahyalondon.com.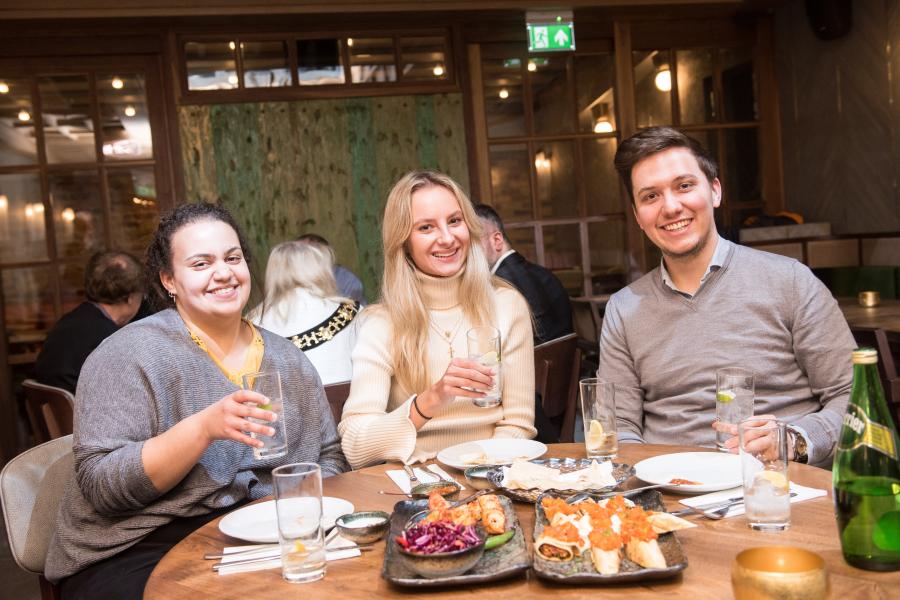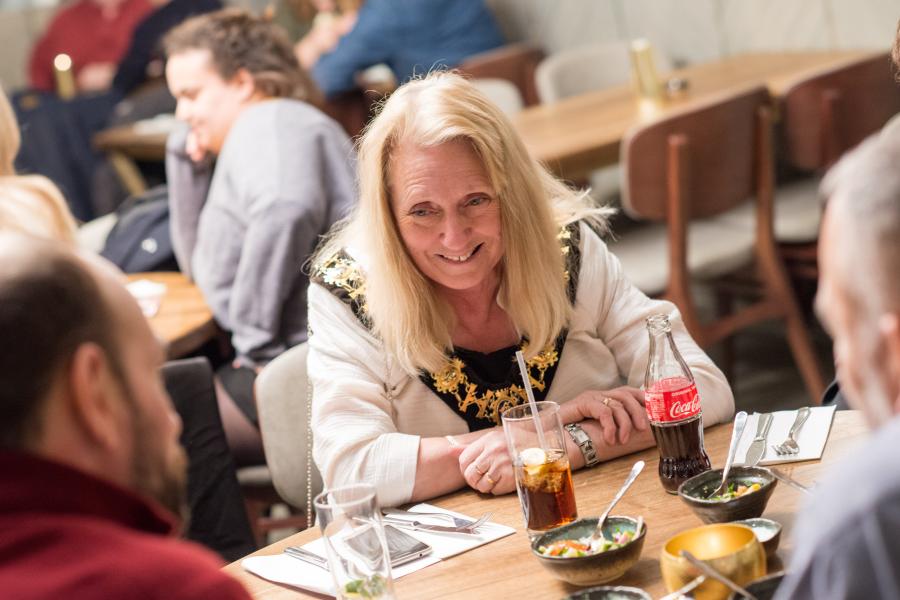 Want to read more news stories like this? Subscribe to our weekly e-news bulletin.