During the First World War, women on the homefront in Hammersmith & Fulham played a vital role in the war effort.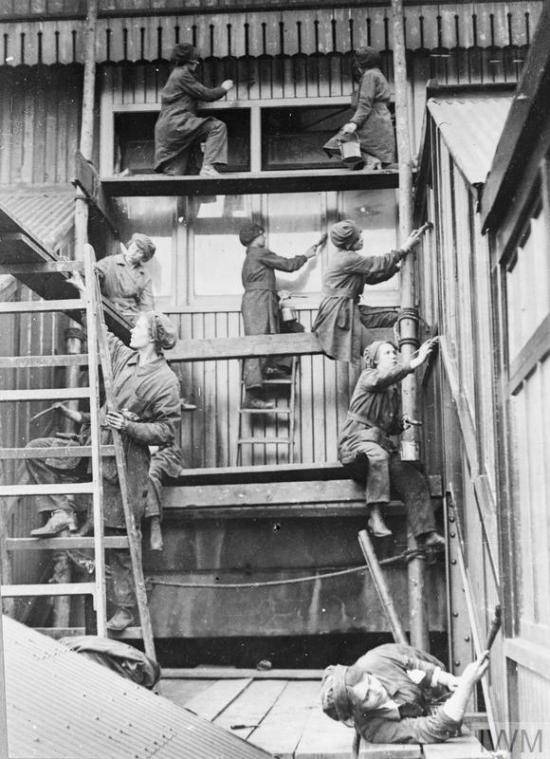 In 1918, the high demand for weapons at the tail-end of the First World War meant munitions and supply factories became the country's largest single employers of women.
Two local companies contributed to the production of munitions in White City, and aircraft in Hammersmith.
To commemorate the 100th anniversary of the end of the war, we look at the role of those companies and the female workers who worked – and even died – to keep the frontlines supplied.
Sky's the limit
Tucked away in a quiet Hammersmith street, wing sections of Airco DH-9 bomber aircraft rolled off a factory production line.
And many women worked at the Waring & Gillow aeroplane factory in Cambridge Grove – as these historical photos from the H&F Local Studies and Archives department reveal.
During the war, the factory, which normally produced furniture, turned out single-engine byplanes for the De Havilland Aircraft Company.
To support the war effort, while many men were conscripted to fight, women played multiple invaluable roles on the home front. These included manufacturing, particularly aircraft, munitions and ships.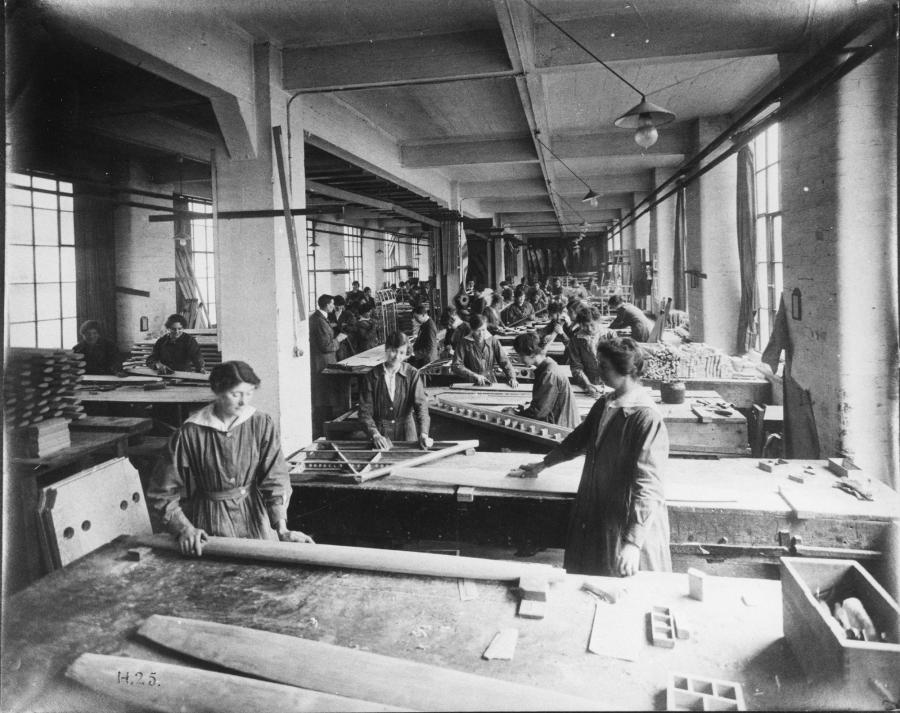 But also other vital roles were carried out, such as nurses, post women, working in soup kitchens, civil service roles, ticket collectors and conductors on the railway, tellers and clerks in banks and agricultural work.
Waring & Gillow also had a factory in White City where they made tents and trench covers. After the war, the name was changed to Alliance Aeroplane Ltd, but eventually they stopped making planes altogether.
Today a new building stands in its place, but its name, The Aircraft Factory, acknowledges its important past.
Fire at home
During the war, White City was home of the WE Blake Explosive Loading Company's munitions factory.
On October 31 1918, a fire in the Wood Lane factory claimed the lives of 13 local workers – 11 of them women. Four of those who died lived in the borough.
Tragically, with the euphoria following the end of the war just eleven days later, the huge loss of life went largely unreported – bad news being unwanted during a time of joy.
A memorial to those who died was created in the Margravine Cemetery, Hammersmith (pdf 340KB). They were buried in one grave, with military honours.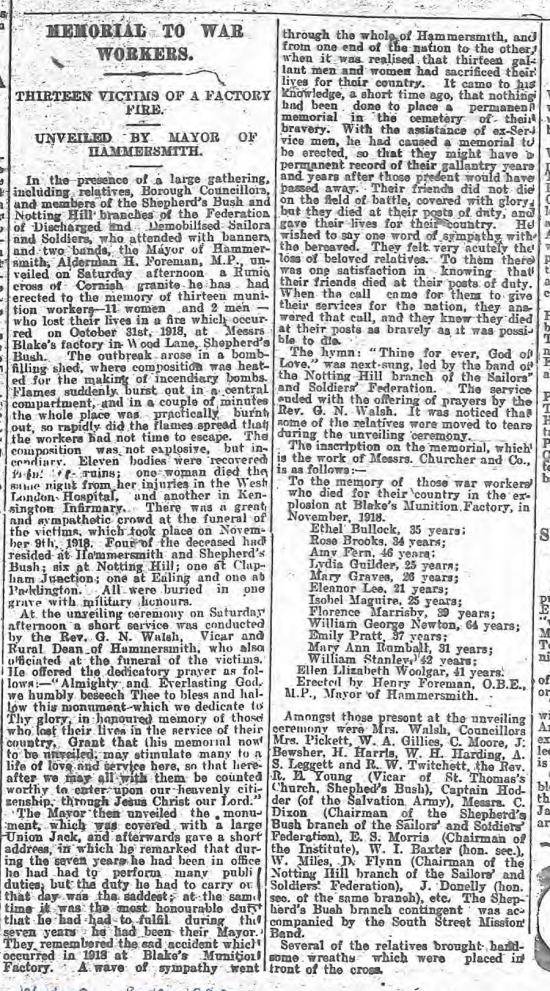 The local newspaper reported that the workers who died were:
Ethel Bullock, 35
Rose Brookes, 34
Amy Fern, 46
Lydia Guilder, 25
Mary Graves, 26
Eleanor Lee, 21
Isobel Maguire, 25
Florence Marrisby, 39
William George Newton, 64
Emily Pratt, 37
Mary Ann Rumball, 31
William Stanley, 42
Ellen Elizabeth Woolgar, 41
Last Wednesday, a centenary service was held at the memorial, which had been specially planted with colourful cyclamen by the Friends of Margravine Cemetery.
Read more on the First World War
Want to read more news stories like this? Subscribe to our weekly e-news bulletin.