Fulham Camerata remembers the centenary of the Armistice with a concert featuring the work of composers from five of the nations most heavily involved in the First World War.
The event – titled Lux Aeterna – marks the debut of the choir's new musical director, Harry Castle, and features the world premiere of a specially written work by the choir's composer in residence.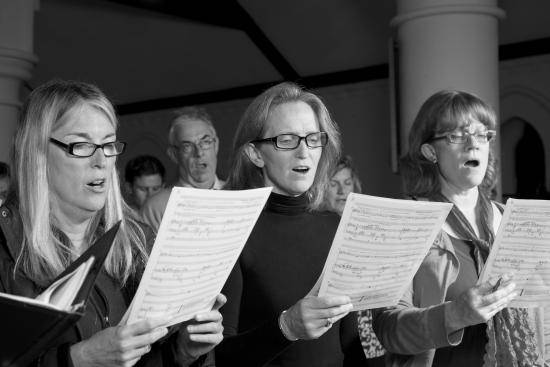 It takes place at Holy Cross Church, on the corner of Ashington Road and Bettridge Road in Fulham, on Saturday 17 November at 7.30pm.
Featuring works by Edward Elgar, Maurice Duruflé, Josef Rheinberger, Morten Lauridsen and Sergei Rachmaninov, the evening explores the beauty of remembrance compositions.
Geraldine Cooper from Fulham Camerata said: "This is an Armistice Day memorial concert which marks the debut of our new music director, Harry Castle, whose youth, enthusiasm and style set the tone.
"It includes songs from five nations and a world premiere from Ben Rowarth our composer in residence, entitled We Will Remember Them, which captures the spirit of the concert."
The concert lasts around two hours, with refreshments available during the interval.
Tickets are £15 (£10 students, U16s free) and can be bought from the Fulham Camerata website.
Read more on the First World War
Want to read more news stories like this? Subscribe to our weekly e-news bulletin.