A programme that helps start-ups improve their business model, connect with investors and develop their product is changing the face of White City.
RebelBio has brought the world's first dedicated life sciences accelerator programme to the borough after deciding to move to H&F's thriving tech district.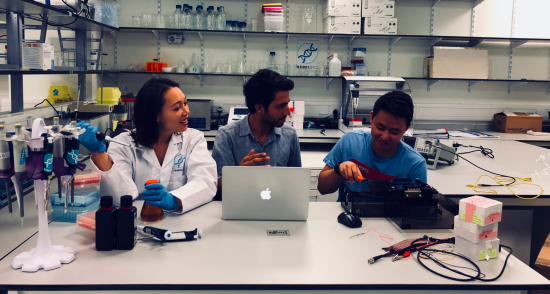 Based in Imperial College London's Incubator facility in Wood Lane, RebelBio supports emerging bio-tech start-ups working on everything from developing animal-free pet food to using artificial intelligence (AI) in the fight against Parkinson's disease.
It provides a three-month accelerator, twice a year, which helps young bio-tech firms to grow, develop their products with expert advice, business training, funding and the chance to pitch to potential investors.
RebelBio has assisted more than 60 ground-breaking start-ups via its bio-tech-led business support scheme.
"It's great to see RebelBio strengthening our already booming bio-tech district as it brings exciting new innovation from all over the world to White City," said Cllr Andrew Jones, H&F Cabinet Member for the Economy and the Arts.
"We want to put H&F firmly on the biotech map as we strive to be the best place to live, work and play in Europe."
The ever-growing White City tech district is a product of Upstream – H&F Council's latest partnership with Imperial College London – to make the borough one of the leading destinations in the country for the biotech, digital and creative industries.
Home of biotech
At the start of the year, RebelBio left its old offices in Cork, Ireland and moved to White City.
"White City is the home of bio-tech," said RebelBio associate director Steven O'Connell.
"We are huge fans of Upstream and all the work they are doing to bring more bio-tech firms to H&F.
"There is a great network of life sciences companies here which is only getting bigger as well as a huge pool of entrepreneurial talent in the area.
"It was an easy choice moving here with Imperial's fantastic Incubator facility which has everything you would need as a tech start-up."
RebelBio invests up to £200,000 in emerging life sciences start-ups coming through its accelerator programmes.
A recent graduate was AlgiKnit which has developed a yarn using one of the world's most renewable organisms, kelp.
It will help bring sustainable textile production to the fashion industry, which is the second most polluting industry on the planet.
Another successful graduate, Perfect Day Foods, raised $25million earlier this year to develop synthetic animal-free milk.
Using bio-engineered yeast to produce real milk protein, co-founders Ryan Pandya and Perumal Gandhi, hope to have their product on supermarket shelves in a few years.
Latest start-ups
Seven new bio-tech start-ups, which were whittled down from an initial 560 applicants, are coming to the end of their time in the latest RebelBio life sciences accelerator, which ends in November.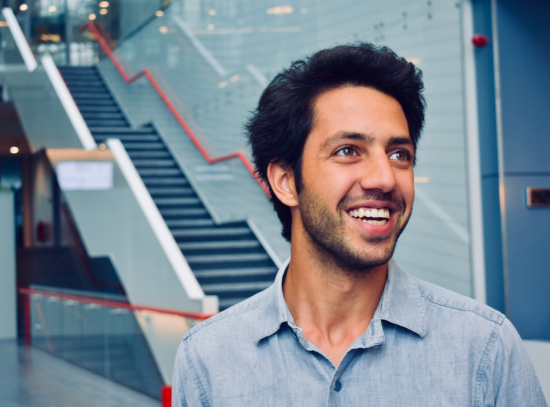 It includes:
Biomathematica – developing digital microbes (computer simulations of the human gut microbiome) to support personalised medicine.
OmProbiotics – using probiotics for a new path to sinus health.
Because Animals – a novel, environmentally-friendly approach to pet food.
Machine Medicine – video capture, storage and analysis for better diagnostics.
Cellari – applying AI to complex bioimaging tasks.
MicroSpray Technologies – developing a spray-manufacturing system able to fine tune particle size.
DropGenie – developing a new way to edit cells with microfluidics. 
RebelBio is backed by Irish American entrepreneur Sean O'Sullivan and his SOSV venture capital firm.
The SOSV founder was an early investor in Netflix and bike-sharing company Jump Bikes, which was bought by Uber for almost $200 million in May.
Want to read more news stories like this? Subscribe to our weekly e-news bulletin.
By sending us a comment, you are agreeing to our publishing policy.