A 20-year-old Parsons Green drama centre, supported by former Led Zeppelin guitarist Jimmy Page, is fighting to stay in the borough.
Outside Edge Theatre in Munster Road holds an open day on 2 November, giving past and present actors, residents, staff and patrons a chance to experience what goes on.
The unique group is under threat as the future of the building is 'uncertain' – with worries that it will be forced to move in the spring. Now, Hammersmith & Fulham Council is helping the theatre with its efforts to stay in the borough.
H&F Council's Deputy Leader, Cllr Sue Fennimore, believes it is important that more people understand the valuable work Outside Edge does. "The theatre group works with people who are coping with substance misuse, using the power of drama to help them overcome their issues," she said. "It's a unique centre, and deserves our full support."
Two decades strong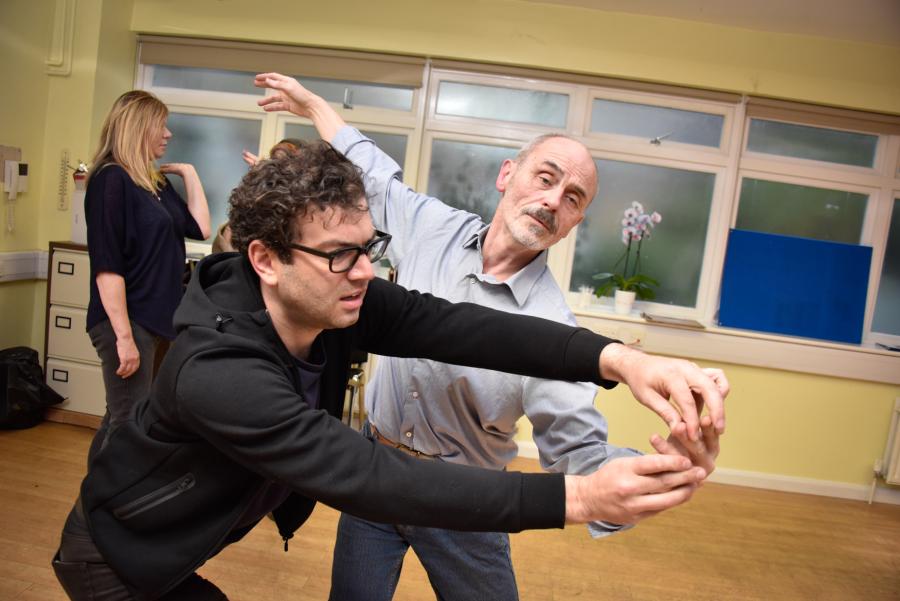 Outside Edge was set up 20 years ago, benefiting from council support for its workshops and free drop-in drama sessions for those with substance misuse issues.
"It's a unique, self-contained space," said artistic director Matt Steinberg, who used to work at the Lyric theatre in Hammersmith, and who counts the Lyric's outgoing artistic director Sean Holmes as his mentor. "It's an abstinence space – 100 per cent sober and safe – in which no alcohol or drug use is allowed on the day you attend. For many, it's the first time they encounter drama."
The performing and workshop studio space is a large open room at the back of the building, with skylights providing natural light. There is also a little garden. "People walk past the building at 61 Munster Road and don't know what it is," said Matt. "By having an open house and brainstorming session, we hope to show everyone what we can achieve."
By day, the building treats programme participants, but in the evening it becomes the home of Outside Edge drama workshops. Anyone can attend the drop-in drama sessions every Thursday, 6-8pm. They are free, and no previous experience is needed, or registration required.
Outside help
One of the centre patrons is actor Mark Rylance, who firmly believes that if he hadn't discovered theatre he would have risked going down the route of addiction. "The Outside Edge performers have gone to the edge, and outside the edge, and they have survived," he said, after seeing a recent production.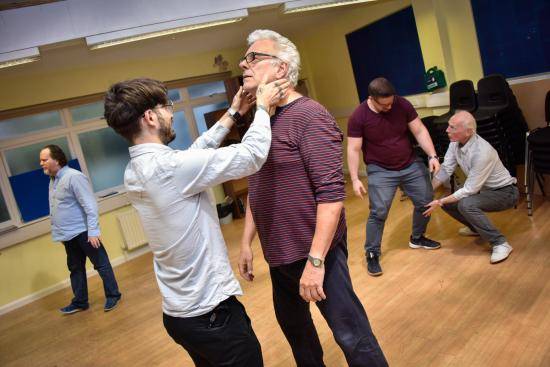 Other patrons include Yo! Sushi founder Simon Woodroffe and the actors Anna Chancellor, Kika Markham and former James Bond star Pierce Brosnan.
Artistic director Matt is keen to get the community involved in supporting the theatre, as doubt has been cast on the long-term future of their Munster Road premises.
"Cllr Fennimore has kindly stepped in to give us six months' breathing room," he said. "For 20 years, Hammersmith & Fulham Council has supported our participatory arts workshops for people fresh out of treatment to enjoy improve and drama games.
"We're a local organisation, and we want to engage with the local community about our future. We're working with the council to try to stay in the borough, to help deliver services to local people."
Although Outside Edge welcomes people from across the capital, 22 per cent of its drama workshop participants are from H&F borough – and 44 per cent from the three boroughs of H&F, Westminster and Kensington and Chelsea.
Original writing
While workshops have led to productions being staged, an increasingly important part of Outside Edge's work is encouraging original writing.
Sonya Hale, whose background has included spells in prison, addiction and living rough, and who has been clean for seven years, found it helpful to turn her experiences into drama.
She first made contact after being in the audience watching one of the Outside Edge shows. She was so moved by the stage portrayal of a substance misuser that she leapt to her feet and shouted: "That's me!"
Now an award-winning playwright, she leads a writers' circle at the theatre. "I think I needed to make sense, in some way, of all the loss and pain I had experienced in my addiction but I also think the need to write was compounded by the way addicts and homeless people and the disadvantaged are often misrepresented in theatre," she said.
Matt said: "Sonya's a shining example of what Outside Edge and arts interventions can do."
As the UK's only theatre company and participatory arts charity focused on addiction, Outside Edge has performed at theatre festivals, treatment centres, schools, prisons and other civic venues.
Added Matt: "We hope as many people as possible come along to the open house on 2 November, to help raise our profile and let more people know about the generous support we have received from H&F Council. "Historically, we've always been in the borough; it's the beating heart of our organisation, and we're fighting to stay here."
Outside Edge Theatre is at 61 Munster Road, SW6 5RE, near Parsons Green tube. The 2 November open house runs from 3.30-7.30pm, with brainstorming and performances starting at 4pm. To donate, support or find out more about Outside Edge, visit www.edgetc.org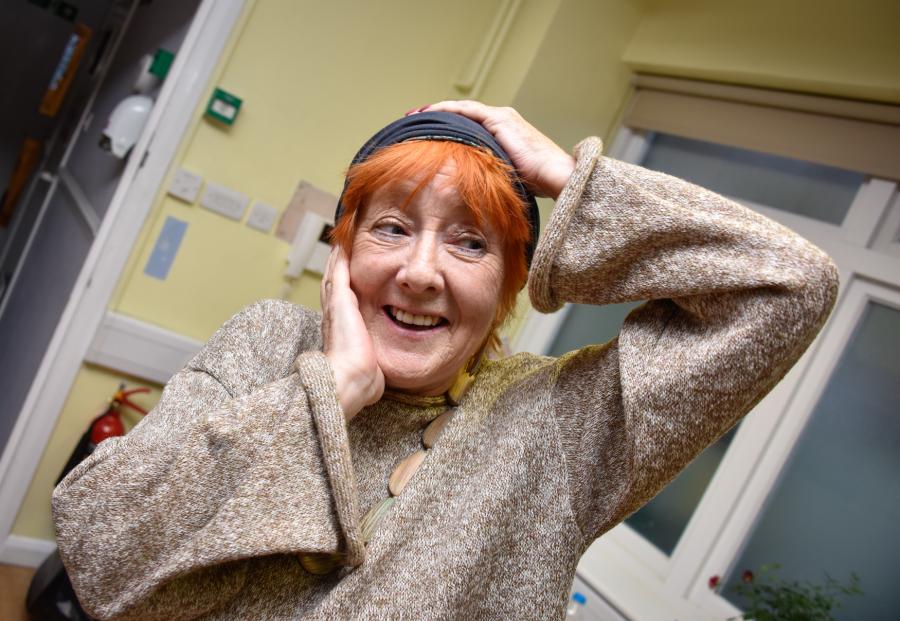 Want to read more news stories like this? Subscribe to our weekly e-news bulletin.
By sending us a comment, you are agreeing to our publishing policy.