As the curtain closes on his time at the Lyric Hammersmith, artistic director Sean Holmes has certainly earned his rave reviews.
He will step down in October after almost a decade at the helm, and resume his freelancing director career, while taking up a new post as associate artistic director at Shakespeare's Globe. Rachel O'Riordan will take over as the new artistic director at the Lyric.
"Sean has driven the Lyric through a time of exciting change, in which the artistic reputation of the theatre has grown immenseley," said Cllr Andrew Jones, H&F Cabinet Member for the Economy and the Arts. "We are very sad to see Sean go, but wish him well.
"We're delighted to welcome Rachel, who joins us from the Sherman Theatre in Cardiff. Her plans for the future of the theatre are a source of great excitement."
Watch our video interview with Sean Holmes 
Sean will leave the venue in rude health after helping to build the Lyric pantomime into a west London institution, while also developing a thriving launchpad for young people into the acting world.
"The thing we are famous for and unique for at the Lyric is that we are a world class producing theatre but also equally world class in the range, volume and commitment to working with young people," said Sean.
"I think we are really lucky and unique in London that we have such a strong and creative relationship with the council which is demonstrated in a whole host of works we do with young people.
"We are a real testament to the positivity and productivity of a council and an arts organisation working together, which is a testament to the arts strategy of Hammersmith & Fulham Council."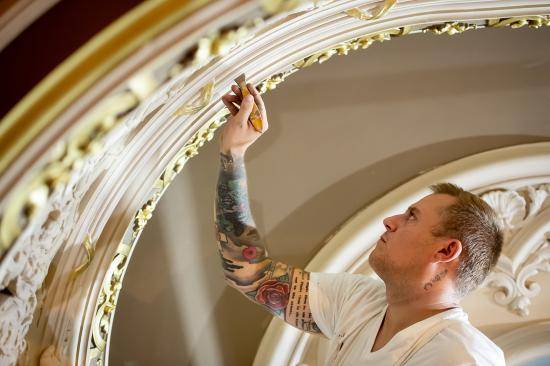 The Lyric runs a wide array of programmes for local young people which includes the START programme.
Stage success
Sean was the catalyst behind the rebirth of the Lyric panto, which will celebrate its tenth anniversary with a bumper version of Dick Whittington. The show opens on Saturday 17 November, and runs until 6 January.
Since January 2009, Sean has directed 22 shows at the venue. These include Blasted, which won an Oliver Award in 2011, and Ghost Stories, which the British theatre director describes as 'an insane gamble' as they had no script to start with, but it turned into one of his most successful productions.
But one of his personal stand-out moments in the past nine-odd years at the Lyric was the 2015 production of Bugsy Malone, after persuading Sir Alan Parker over a drink to let him put on the show at the venue in Hammersmith, which had just undergone a £20million expansion and refurbishment – partly funded by H&F Council, which provides financial support to the Lyric.
"It was the biggest show we'd ever done at the Lyric with 21 people on stage," added Sean.
"It just felt the perfect show to re-open the new Lyric with all these new spaces dedicated to working with young people. That mixture of young people on stage, artistic excellence and real accessibility was the thing I'd always hoped for the Lyric and that show encapsulated it all."
His tenure has seen more than 50,000 free tickets given to people who live and work in the borough and the opening of a dance studio, 50-seat cinema and a recording studio as well as the launch of the Evolution Festival showcasing young Londoners' work.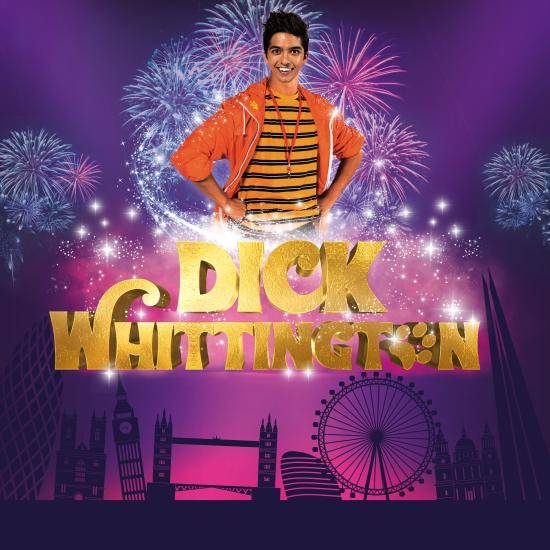 "When you first start a job you feel a bit of a fake and feel you've been over promoted and I hoped that didn't prove to be the case," said Sean.
"And now here almost 10 years later with this brand-new building, the auditorium refurbished and the Lyric panto become a west London institution I feel like it is a very good time to leave and I'm proud of what we've managed to do here."
New season
Following a three-month makeover last summer that has seen the Lyric's 550-seat Victorian auditorium refurbished, and its smaller studio theatre modernised, Sean's latest season of shows begins on 5 October with the opening of the production of Othellomacbeth, a bold, thought-provoking staging of two of Shakespeare's most powerful plays... combined.
The summer's refurbishment was the latest phase in the Lyric's multi-million pound expansion which has already seen the foyer space redesigned and the Reuben Foundation wing added.
Read the latest H&F arts news here
Want to read more news stories like this? Subscribe to our weekly e-news bulletin.
By sending us a comment, you are agreeing to our publishing policy.