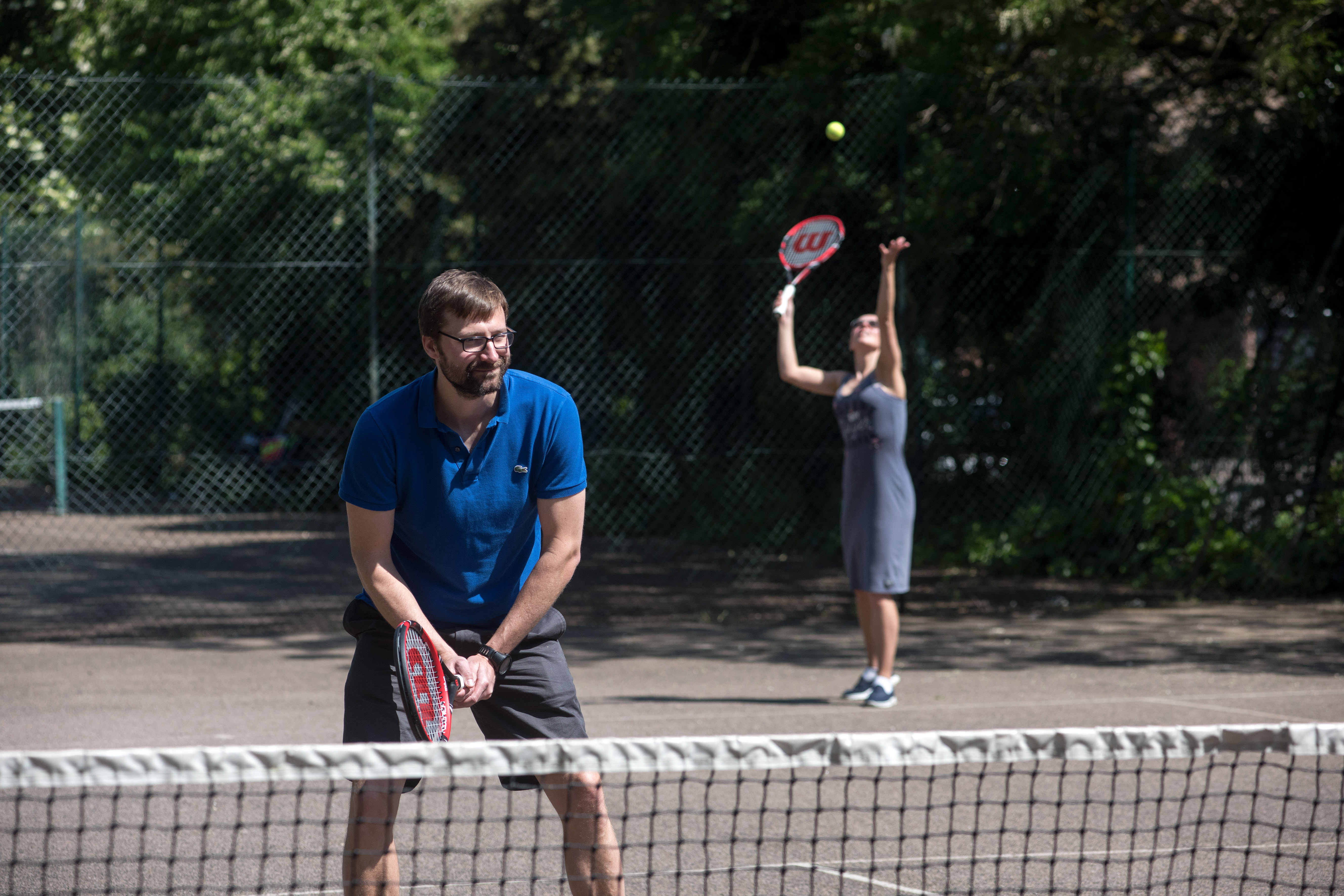 The countdown has begun until the new-look public tennis courts open in Ravenscourt Park.
Construction workers have started installing new fencing around four courts near the Tube arches, which are being resurfaced and completely re-equipped. The first serve is expected in two months' time.
The major improvement is the result of a £70,000 cash injection from the Lawn Tennis Association – working in partnership with Hammersmith & Fulham Council – to boost grassroots tennis in the borough.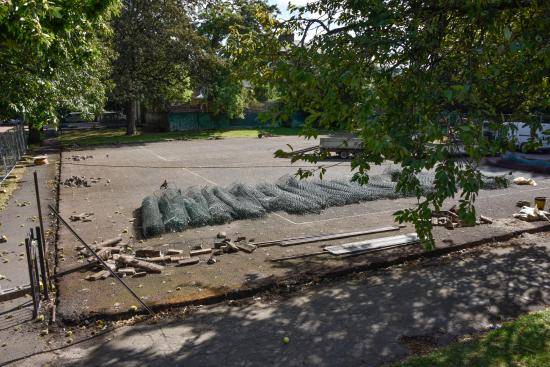 When the courts reopen, everyone will be able to book tennis time via a simple-to-use online booking system.
See more pictures of the refurbishment on our Flickr photo gallery
Welcoming news that the Ravenscourt Park courts will reopen at the end of November, Cllr Wesley Harcourt, H&F Cabinet Member for the Environment, said: "This heralds a new era for sport in the borough, and represents a serious long-term investment to encourage more residents to take up the game."
The newly re-surfaced courts will be fully coated and painted in the spring. In the meantime, they will have temporary lines painted on them and will be fully playable.
New online service
The new online court reservation system replaces the old telephone booking arrangement.
Called Clubspark, it allows players to book courts at Ravenscourt Park, as well as Eel Brook Common, South Park and Hurlingham Park in Fulham, with players being sent a unique entry code via email, allowing them to unlock the gate.
There is also a Clubspark app that you can use to book courts easily from your phone.
There are no membership fees – just an easy registration process via the new booking website.
Players can get information on Ravenscourt Park and the 29 other full-size courts and eight mini courts in South Park, Hurlingham Park, Normand Park, Bishops Park (managed by a third party), Brook Green, Eel Brook Common and Hammersmith Park on our tennis pages.
Sarah Ferrier, of the Lawn Tennis Association, said she was delighted work was underway, and looked forward to a major boost for tennis in H&F.
"This is an exciting investment to improve court access, and we hope it will persuade more people to take up the sport, and generate repeat bookings," she said.
Anyone for tennis?
More information about all the locations of H&F parks with tennis courts and how to book.
Want to read more news stories like this? Subscribe to our weekly e-news bulletin.
By sending us a comment, you are agreeing to our publishing policy.