Turn your engines off and join us for our car-free celebrations across Hammersmith & Fulham next weekend, with traffic-free events in the north and south of the borough.
To mark World Car Free Day, H&F Council will be hosting a Car Free Festival with events taking place on Friday 21 September and Saturday 22 September.
Next Friday (21 Sep), the southern end of Hammersmith Grove will be closed for a garden party as we turn the road green (astro-turfing part of the road) and give residents the chance to discuss and explore ways to reduce road congestion and improve air quality over a picnic.
And on Saturday (22 Sep), the pedestrian-friendly North End Road Autumn Market rolls into town from 9am-5pm, with more than 150 stalls packed with food and gifts from across the globe, a wide variety of street entertainment and a huge line-up of live music acts.
"This is a great opportunity to showcase what we can do with traffic-free streets while safeguarding the environment," said Cllr Wesley Harcourt, H&F Cabinet Member for Environment. "We want to be the greenest borough in the country as we put the health and wellbeing of our residents first."
Autumn market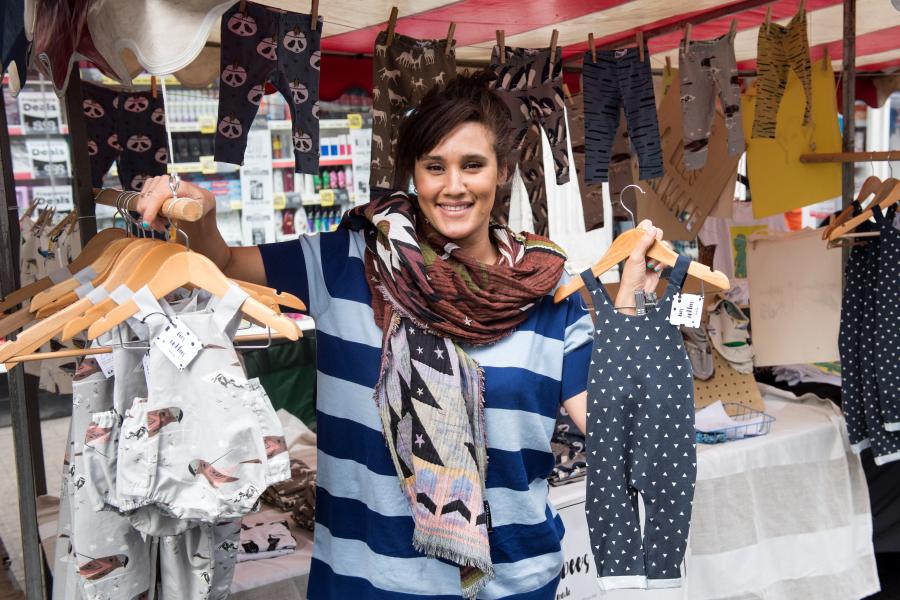 The traffic-free North End Road Autumn Market is going all Strictly Come Dancing.
Hit the dancefloor on the corner of Sedlescombe Road where you'll have the chance to learn some new tango moves with dance instructor Jane Solomon from 12.10pm on our historic high street.
The London Dance Studio will then show visitors the basics of ballroom and other Latin American dances before teaching 'the magic steps' which will allow you to dance in just 10 minutes.
You'll even be able to throw some shapes at a silent disco, from 2pm to 3pm and 3.30pm to 5pm, as well as enjoy a set from local resident, DJ Boots, who will be playing from 11am to 2pm near the Lillie Road junction.
The musical offerings do not stop there with a huge line-up of singers and bands performing across the market including crowd favourite George Price, singer Ky Lewis and the promising Alyssa Palmer who will be making her North End Road market debut.
Meanwhile, don't miss the martial arts displays from Fulham resident Saimoore Sarsoza's Kixstar Dragon fighters, who are based in Haldane Road, and the Lam Association Tai Chi club, who will be putting on demonstrations on the Sedlescombe stage from 11am.
The 131-year-old road will also be filled with a wide variety of street entertainment to keep all the family happy including the fabulous Cake Ladies and their gowns covered in tasty treats, the jumping Giant Kangaroos and the centuries old Hodman Dodmanott and Sally Forth human-sized puppet duo to name but a few.
Hammersmith Grove garden party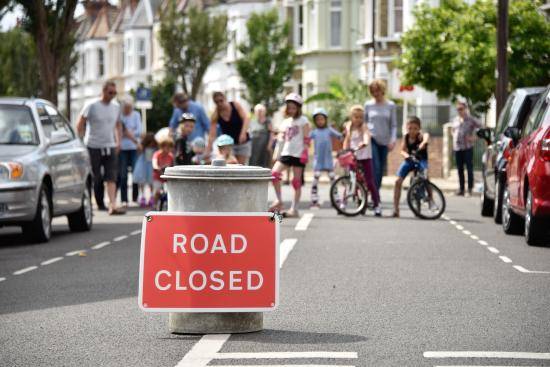 Come down and enjoy a picnic on a car-free Hammersmith Grove from 10am to 6pm on Friday 21 September as the southern end of the road is closed down for the day.
There will be tables and chairs on the stretch of 'green' road we have astro-turfed where you can enjoy your lunch and the sound of a steel band, which will be playing throughout the day.
It will be a chance to share your views with friends and neighbours on ways to improve the local environment.
You will have the opportunity to try out a smoothie bicycle, which blends your drink as you pedal, a cargo bike, an electric bike and even an electric scooter, as well as getting advice on alternative means of transport to help reduce road congestion and improve air quality in the area.
If you already have a bicycle, you can get it serviced by Dr Bike, security marked by the police and find out how to get secure cycle parking in your area of the borough.
Glenthorne Road and Hammersmith Grove will be closed from 6am to 8pm.
You can also enjoy one of the four new community green spaces in Hammersmith Grove on the day.
The new 'parklets' which combine trees and flower planters with wooden seating and cycle parking, are designed to make the area more pleasant for residents, shoppers and businesses, while also encouraging cycling and improving air quality. They're also part of a borough-wide plan to support and encourage biodiversity.
The Hammersmith Grove redesign also includes new electric vehicle charging points.
Hammersmith & Fulham already has more electric vehicle charging points than any other borough and an increasingly popular electric car club - adding to the borough's green credentials.
Help us grow the greenest borough in the country!
Want to read more news stories like this? Subscribe to our weekly e-news bulletin.
By sending us a comment, you are agreeing to our publishing policy.