Many H&F residents are already sharing their homes with adults with learning difficulties and changing lives.
Now you can find out more and meet people from the charity that's making this happen at events this week.
The Grace Eyre Shared Lives scheme, which is funded by Hammersmith & Fulham Council, pays borough residents a weekly rate to open-up their homes to people who need some extra care and support.
Residents get resources, training, information, advice and one-to-one support. Those taking part have described it as "incredibly rewarding" and "win-win".
"We know there are lots of people in the borough who are keen to help their fellow residents and we want to make it easier for them to do so," said Cllr Ben Coleman, H&F Cabinet Member for Health and Adult Social Care.
"I'd encourage anyone interested in becoming a shared lives carer to have a chat with the Grace Eyre team at one of the events this week."
How sharing lives can be good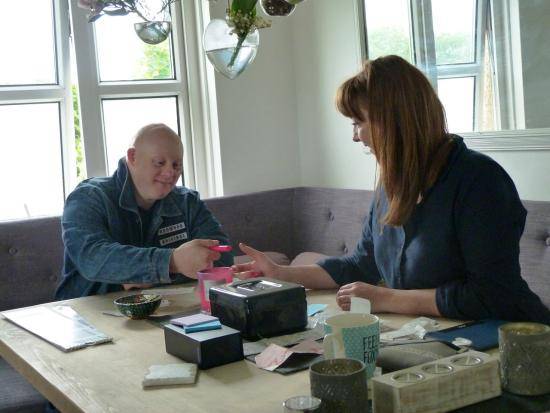 At the events, you'll be able to find out about how other people have benefitted from becoming carers.
Just ask Sarah Howse, who has cared for Stephen for more than two years. "It's a highly rewarding job and I've really benefitted too as I've made a firm friend," she said.
"It's great for Stephen as we're similar ages and actually have a lot in common. Friends and family have totally accepted Stephen as part of my life and he gets invited to as many nights out as me!"
Carers don't need any experience, and are given the training they need, as well as continued support as time goes on.
Come along and meet the team
You can find out more at two advice sessions this week:
Wednesday 26 September from 2pm to 4pm in Fulham Library, Fulham Road, Fulham.
Thursday 27 September from 5pm to 7pm at the White City Community Centre, India Way, White City.
For more details, visit the Grace Eyre: Shared Lives website.
You can also call the charity's development manager James Hughes on 07590 600 730 or email: jhughes@grace-eyre.org.
Want to read more news stories like this? Subscribe to our weekly e-news bulletin.
By sending us a comment, you are agreeing to our publishing policy.