Silent disco? Sounds good. Dance lessons? Even better. Come on down to the North End Road Autumn Market on Saturday 22 September for a bit of cha cha cha.
And if you're not in the mood to dance? Don't worry as there is even more to do at the popular traffic-free market, which runs from 9am-5pm, with more than 150 stalls packed with food and gifts from across the globe, a plethora of street entertainment and a huge line-up of live music acts.
"We look forward to seeing you all down at the pedestrian-friendly market for another bumper day full of food, music and entertainment," said Cllr Andrew Jones, H&F Cabinet Member for the Economy and the Arts. "Come down and support your local traders who are there throughout the year on one of the best high streets in the borough."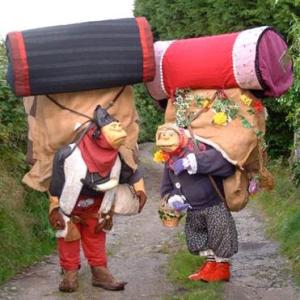 H&F Council's popular series of traffic-free seasonal street markets in North End Road regularly attracts 15,000 visitors.
Family fun
Hit the dancefloor on the corner of Sedlescombe Road where you'll have the chance to learn some new salsa and tango moves with the stilt walking dance instructors on our historic high street.
You'll even be able to throw some shapes in a silent disco as well as enjoy a set from local resident, DJ Boots, who will be playing from 11am-2pm near the Lillie Road junction.
The 131-year-old road will also be filled with a wide variety of street entertainment to keep all the family happy including the fabulous Cake Ladies and their gowns covered in tasty treats, the jumping Giant Kangaroos and the centuries old Hodman Dodmanott and Sally Forth human-sized puppet duo to name but a few.
Local trader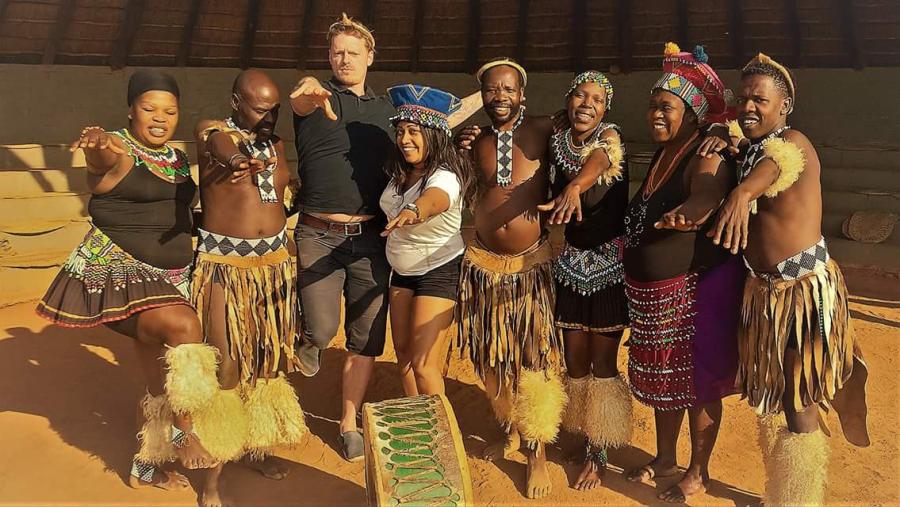 Hammersmith resident and trader Clark Smith will make his debut appearance at the Autumn market as he follows in the footsteps of his grandfather, George, who used to run a fruit and veg stall on the North End Road market.
However, Clark is bringing something a little different to the market with his authentic South African street food dishes, which you would typically find at a braai (a South African BBQ), alongside his partner Pamela Naidoo, who originally hails from Durban.
The couple, who met while working on a film set in South Africa, founded Braai House earlier this year and have not looked back.
"We can't wait to be part of this great event in H&F," said Clark. "It's a wonderful occasion for the entire community with all the music, stalls and food on offer. It's a great show of all the cultures we have in the borough and I'm glad we will now be a part of it.
"We want to bring a touch of South Africa to North End Road. The market is not just about the food for us. We want visitors to come and ask us about the history of braai and the South African art we will be showing too."
The Braai House stall will be authentic in all ways with their menu including the famous Farmer's Sausage (Boerewors) which is a blend of lamb, beef and a multitude of herbs. South African art will be on display and to top it off, Clark will be dressed as an authentic Zulu warrior at the market.
Be part of improving North End Road
The North End Road Action Group (NERAG) is made up of residents, businesses, market traders and local organisations who – alongside H&F Council – aim to boost North End Road as a thriving high street with its historic market at its core.
For more details, please email nerag@btconnect.com or call Nicki Burgess on 020 8753 5695.
Want to read more news stories like this? Subscribe to our weekly e-news bulletin.
By sending us a comment, you are agreeing to our publishing policy.