It was the first year of results for West London Free School's sixth form, and students did not disappoint.
An impressive 29 per cent of grades were either A* or A and 45 per cent were A* to B.
"These students have been the pioneers and they've all been fantastic," said headteacher Clare Wagner.
"I'm immensely proud of the students and the staff. The students have been a fantastic bunch, really supportive of each other." 
Martin Limback-Stokin, 19, got A*s in maths, chemistry, and biology.
"That's what I was aiming for," he said. "I'd have been disappointed with anything less.
"I was confident right up until the day before so it was such a relief. It means I can go to the uni I want, to study the course I want."
A lot of work ahead
Martin is now going to Cambridge to study medicine. He says he's really interested in science and research and is prepared for a lot of work ahead.
"I feel really good, it's such a relief," said Mimi Reyburn, 18, who got an A* in maths, and As in further maths and physics. I got what I needed to go to Imperial College London.
Mimi is going to study design engineering at the university, inspired by an AS course she took in art the previous year.
"It made me want to study art as well as science, this way I can combine the subjects," she said.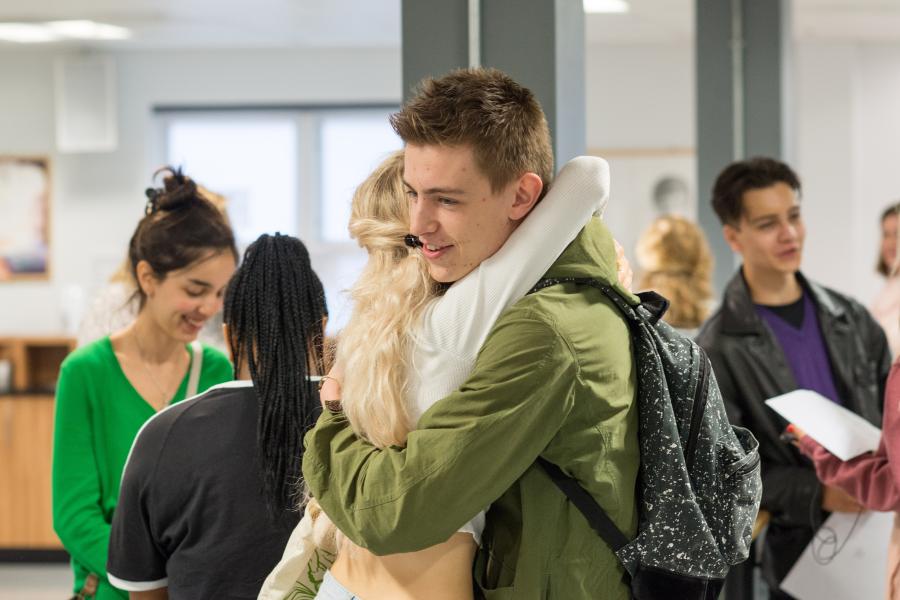 Want to read more news stories like this? Subscribe to our weekly e-news bulletin.
By sending us a comment, you are agreeing to our publishing policy.