Triple A* student Isra Saker couldn't quite take it in.
"I started doing a huge revision at Christmas, but even so.." she said as she read and re-read the results sheet in the white envelope in the hall of Lady Margaret School.
The 18-year-old (born on the first day of the new millennium) has opted to study history at the London School of Economics, having done a summer history course at LSE to confirm the choice. "I loved it," she said.
Isra said she'd enjoyed her seven years at Lady Margaret and – like her sister before her – would 'really miss the place'.
Leap into the unknown
Her achievement, like so many of her classmates, delighted headteacher Elizabeth Stevenson, especially as changes to A-levels meant this was something of a leap into the unknown.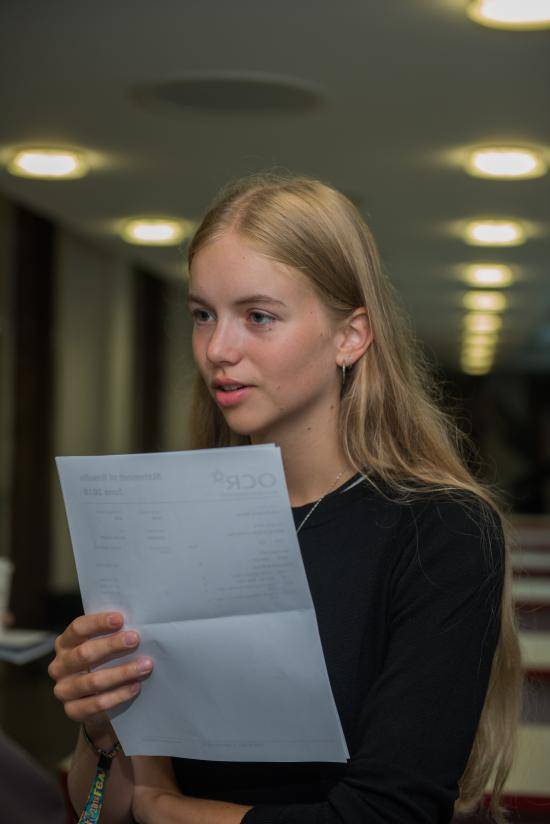 "We have good, committed, clever teachers who work hard so our students can deal with the unexpected," she said.
"It's a different skill and, in a way, a better and more important skill."
In this digital age it's odd that an envelope-opening ritual endures, but Ms Stevenson said the "shared experience of discovery" was still important to her girls.
'Congratulations!'
Dasha Isaeva, 18, gained A grades in economics, psychology and history.
"I'm going to King's College to do psychology," said the Fulham teenager.
Like many of her fellow students, she was in the odd position of knowing that she had gained her university place before knowing what grades she had got, thanks to an email via the Track system on Ucas, the university admission service.
"I logged in at 7.40am and it said 'Congratulations!'," Dasha explained. "After that I was fine!"
A testament to their commitment
Overall, 87 per cent of the school's A-level grades were A*-C, with 69 per cent A*-B and 43 per cent either A or A* – a rise from last year's 36 per cent.
"Nineteen girls attained at least three A or A* grades, which is a fantastic achievement," said Ms Stevenson.
"Congratulations to all our Year 13 students who worked incredibly hard, many overcoming significant challenges outside their academic studies.
"These results are testament to their commitment, and to the dedication of staff in preparing them for their exams."
Nervous
Ms Stevenson made a point of having a chat to all the students turning up to get their results.
Among them was Hannah Griffin, 18, who was shaking with emotion as she opened the envelope to reveal an A* in art, A* in history and A in chemistry – results which will propel her to medical school in Leeds.
"I was so nervous; I wasn't expecting the results to be this good," said Hannah.
"My time here has been great; I've loved it," she said.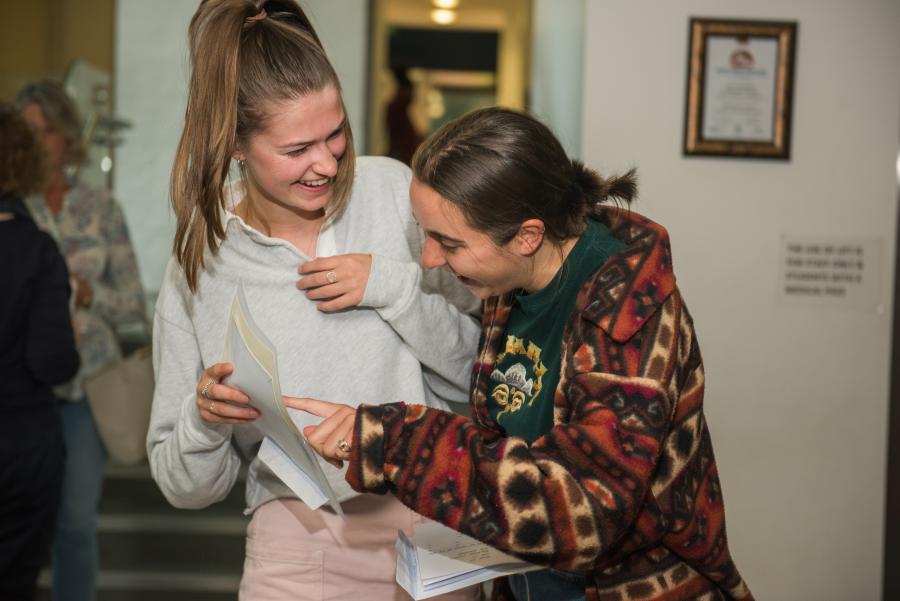 Want to read more news stories like this? Subscribe to our weekly e-news bulletin.
By sending us a comment, you are agreeing to our publishing policy.