There was a significant improvement in results at Burlington Danes Academy, where delighted and determined students were celebrating top marks in A-levels.
Mohamed Mohamed, 18, is celebrating an A* in maths, with As in further maths, physics and his EPQ personal project. And he's now scored a scholarship to study in the United States, worth more than £300,000.
"I once saw a motivational speaker on YouTube and in his video he said, 'when you want to succeed as badly as you wanted to breathe, then you will be successful'. Even though that's kind of over-dramatic, it really stuck with me."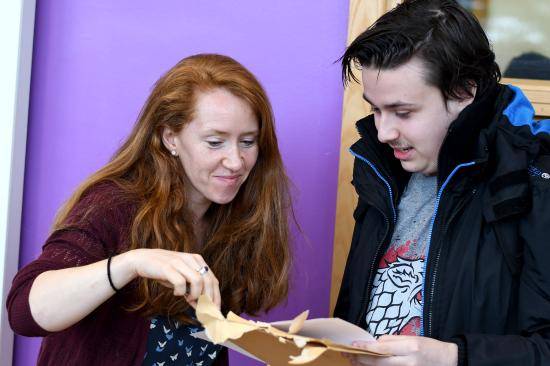 He plans to study aeronautical engineering at the Massachusetts Institute of Technology (MIT) – on a full scholarship. From there, he hopes to become an aeronautical engineer at the European Space Agency.  
"My mum is from Somalia and my dad is Sudanese. They moved to the UK because they wanted to give me and my siblings the chance for a good education," he explained.
"Students who come from fancy neighbourhoods are used to seeing success all around them. But anyone can go to a good university – it's an open invitation, with a pretty high price to pay – your time. You need to sacrifice so much of your time and effort to get to that place of success." 
Among the top performers from the White City school was 18-year-old local Harvey Walsh. He scooped an A* in maths, with As in further maths and physics, as well as an A for his extended project, examining whether Mars could be colonised.
"My main feeling is relief," he said. "The last two days have been rough in terms of nerves."
Harvey is going on to study a Masters in theoretical physics at UCL in September, but remains unsure what his final career will be.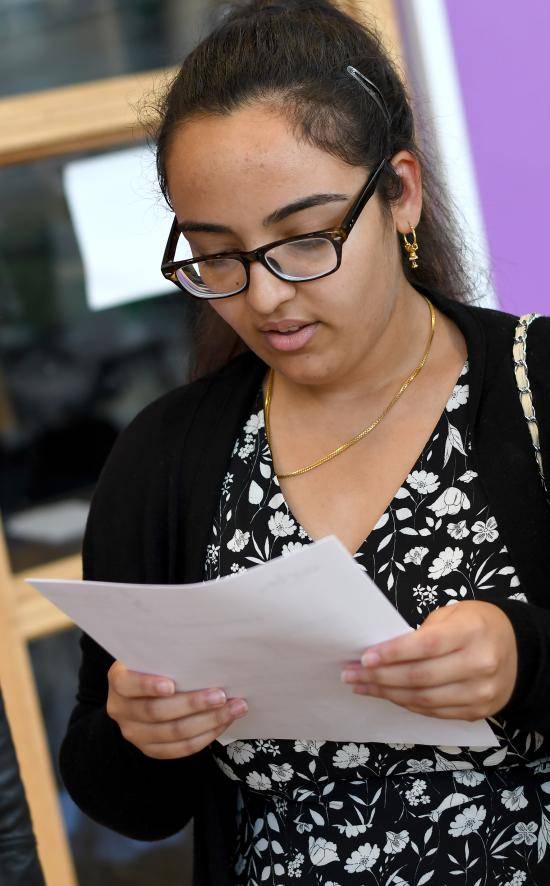 Speaking of his own success, he felt the key was to not allow himself to be distracted. He said: "Discipline was the hardest part. It's hard to do one or two papers a day when you could be on your computer and browsing the internet."
'Just keep with it'
White City student, Gonjan Kaur is heading off to read medicine at King's College after earning As in biology and chemistry, Bs in maths and psychology and another A for her personal project examining gender.
"I feel good, but I feel like I could've done better still, with my psychology," she said.
Gonjan hopes to become a doctor, potentially a neurologist, but is not completely sure yet.
"The hardest part was just when you're revising, to keep with it, and not to stop because you feel like you have done enough."
'Relieved and very happy'
Also celebrating on Thursday was 18-year-old Chloe Baldwin, from East Acton, who despite not being able to sleep for the past few days due to nerves, is now heading to Bristol to study politics.
Her personal project, on UK politics, scored her an A; with another A in history and A*s in English and politics.
"I'm relieved - relieved and very happy," she said, after sharing the great news with her dad.
"I had really no idea I'd get these results, I didn't even expect to get into uni, so I really didn't expect this."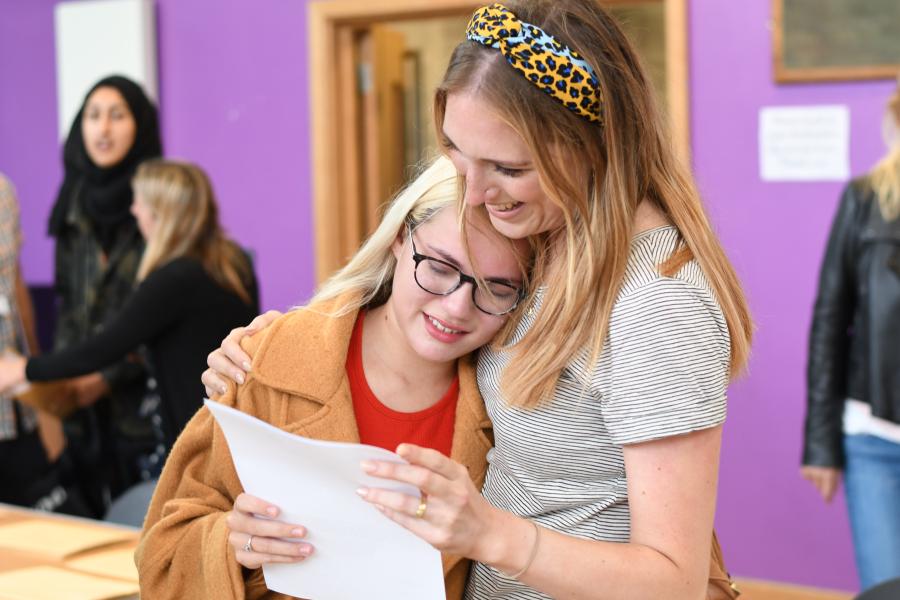 Significant improvement
Delighted headteacher, Paul Bhatia, said: "There has been a significant improvement in results, with students achieving a full third of a grade higher in all of their subjects this year.
"Our tradition of exceptional A-level maths teaching has continued, with nearly two thirds of students achieving A* or A grades, placing our maths results among the best in the country for students' progress.
"A quarter of our cohort are heading to Russell Group universities we wish all of our students the very best for their futures at university and beyond."
Want to read more news stories like this? Subscribe to our weekly e-news bulletin.
By sending us a comment, you are agreeing to our publishing policy.