There have been countless iconic World Cup final moments down the years, but perhaps the most iconic of all has again become front page news thanks to a Hammersmith & Fulham arts lecturer.
Tim Cunliffe, who teaches at the Macbeth Centre in Hammersmith, was commissioned to create a football-themed front cover for the ShortList free magazine out of stained glass.
The result is a mini design classic, with even the publication's title made from the multi-coloured glass with which the artist has worked for the past 30 years.
Unusual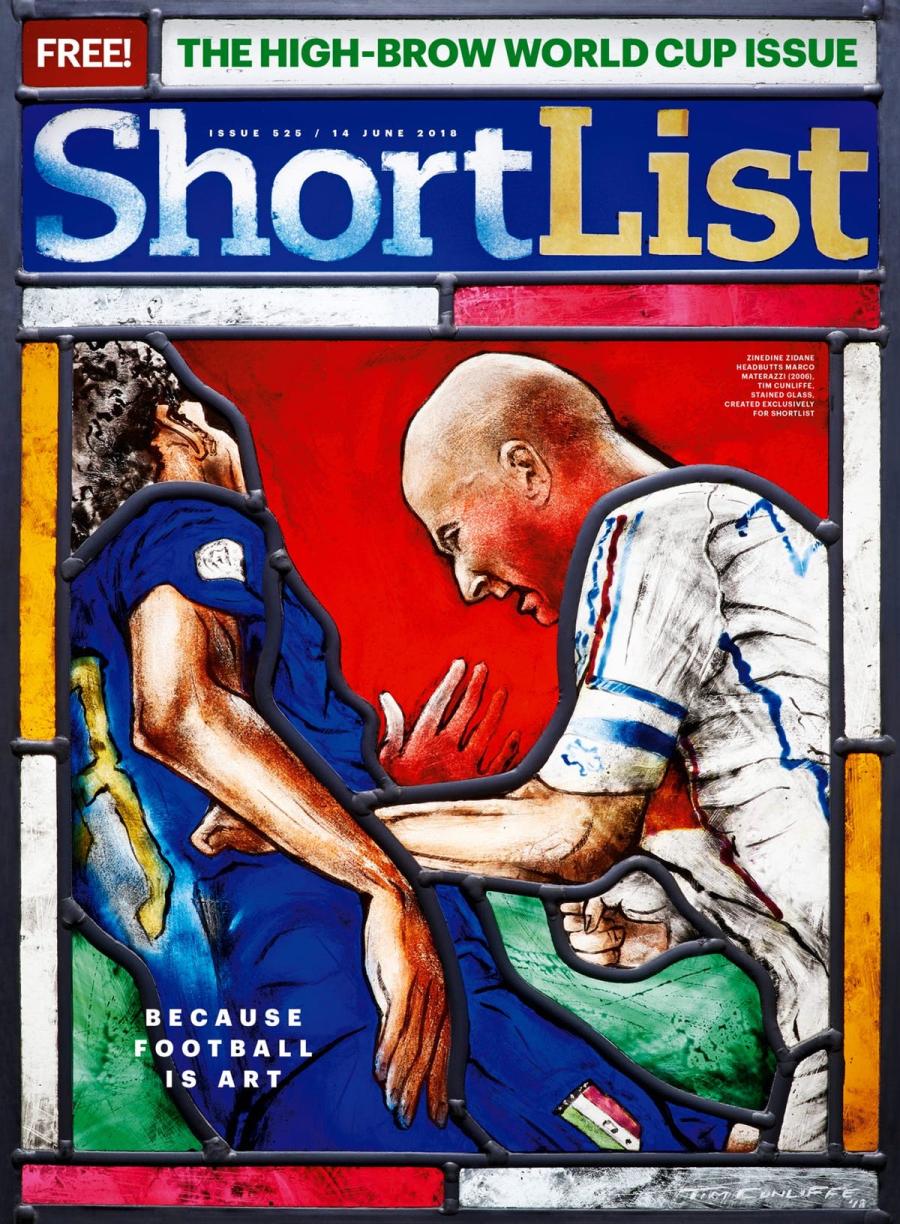 Tim, 57, admitted that making the magazine's World Cup cover had been one of the most unusual commissions he has ever had.
"It came out of the blue," he said. "The magazine's art director decided to recreate some of the most iconic moments in World Cup history in art form, and got in touch."
His work, The Last Misjudgement of Zidane, recalls the infamous moment when – in his final competitive match as a player – the French star Zinedine Zidane headbutted Marco Materazzi and was shown a red card in the 2006 World Cup final; a match France eventually lost to Italy on penalties.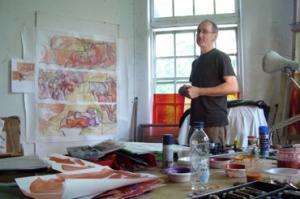 Tim, who admits he's 'not especially a football person' chose the scene as 'it was one of the most dramatic and surprising moments in the tournament's history', but also from an artistic perspective, 'it is a very exciting composition, full of drama and violent energy'.
He also thought that using a fragile, delicate material such as glass contrasted interestingly with the power of the moment on the pitch.
"I used green for the grass, of course, and surrounded the head of Zidane with bright red to represent the red mist descending," he said.
"But I also wanted these bright colours to evoke early medieval stained glass. This piece is a sort of echo of that style. Even modern football kits echo traditional medieval heraldry," he added.
ShortList
The stained glass was one of three football-themed artworks used as alternative covers on ShortList. The others were a wire sculpture of Marco Tardelli in the 1982 World Cup final by a Portuguese artist, and a Spanish artist's acrylic painting of the Maradona 'hand of God' moment in 1986.
Tim, who lives in Battersea, teaches Monday-Wednesday at the Macbeth Centre, where he specialises in stained glass but is also a general arts lecturer, tutoring City & Guilds students.
The rest of the working week is divided between another teaching post in Bloomsbury, and working on his own stained glass designs.
Tim studied sculpture at art college, developed his stained glass skills by doing a postgrad diploma at Central Saint Martins, and now uses kilns in colleges and friends' workshops to fire his finished works.
He resisted following the traditional stained-glass path of depicting religious imagery (with one notable exception for a private chapel in Guildford), instead focusing on animals, nature and movement; subjects which stem from an animal-theme commission he undertook a decade ago.
Visit the H&F Council's adult education website to book or find out more about courses.
To find out more about Tim's work visit his website: Tim Cunliffe website.
Want to read more news stories like this? Subscribe to our weekly e-news bulletin.
By sending us a comment, you are agreeing to our publishing policy.