The second half of the summer's plays at leading drama school Lamda has begun! And the good news for local residents is that there are more chances to see who will be treading the boards after Benedict Cumberbatch.
If you live in H&F, the students at the UK's oldest drama school are offering half-price tickets to their summer season. Five plays are on stage between now and next Wednesday (18 July) including a musical fantasy, Hello Again, based on Schnitzler's La Ronde.
"This is a great scheme which gives more residents the chance to see forms of art they would otherwise be unlikely to access," said Cllr Andrew Jones, H&F Cabinet Member for the Economy and the Arts.
"It forms part of our arts strategy (pdf) to give residents the opportunity to enjoy, create and perform high quality art in H&F. We aim to make the borough one of the country's leading destinations for the arts."
Lamda (London Academy of Music and Dramatic Art) have three new performing arts spaces at the college in 155 Talgarth Road. It's a chance to spot the talent of the future as Lamda alumni include the Sherlock star Cumberbatch as well as Chiwetel Ejiofor, Ruth Wilson, David Oyelowo and Rory Kinnear.
What's on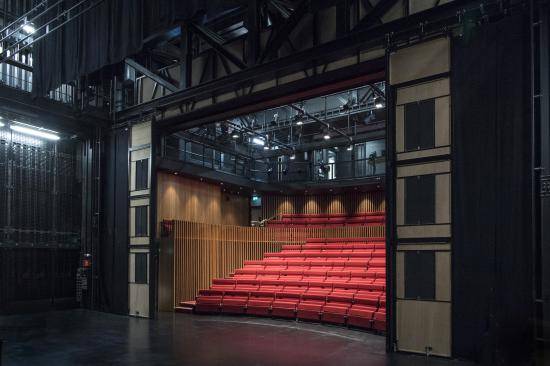 From 9-17 July, Strange Orchestra by Rodney Ackland, directed by Philip Wilson, plays in the 210-seat Sainsbury Theatre. Set in a ramshackle Chelsea flat, it depicts what happens when a homeless artist wanders into the lives of a group of lodgers.
Under the Blue Sky, a play with adult language and content, runs from 9-18 July at the Carne. Written by David Eldridge and directed by Penny Cherns, it features three pairs of teachers discussing love, life, happiness and obsession.
While Welcome to Thebes, by Moira Buffini and directed by Ria Parry, explores what happens when the world's richest and poorest countries collide in the aftermath of war. It contains strong language, and runs from 10-17 July at the Sainsbury Theatre.
Next up in the season is Rules for Living by Sam Holcroft (10-18 July, Carne Studio), a dark comedy directed by Tinuke Craig in which a family Christmas descends into chaos in a welter of home truths.
And finally – with another warning about explicit sexual content and strong language – audiences can enjoy the musical Hello Again, written by John LaChiusa and inspired by Arthur Schnitzler's play La Ronde. Performed in Lamda's Linbury Studio from 12-18 July, it explores the theme of sexual attraction through 10 vignettes.
Tickets to all shows cost £14. But H&F residents, students, over 65s, under 18s, and those on job seekers' allowance get in for half price. Full listings, dates, prices and online booking at www.lamda.ac.uk, or by calling the box office on 020 8834 0550.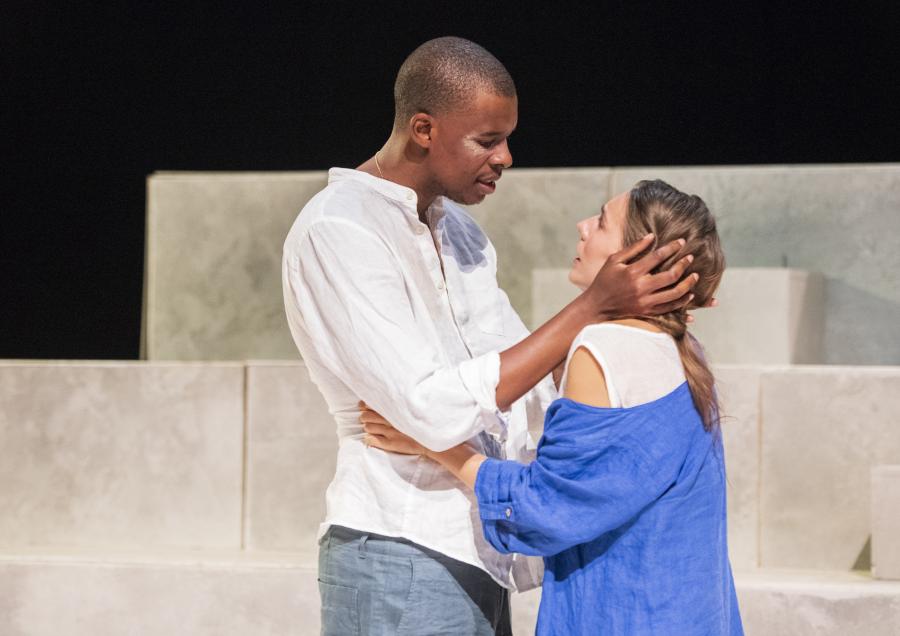 Want to read more news stories like this? Subscribe to our weekly e-news bulletin.
By sending us a comment, you are agreeing to our publishing policy.