Zak Chelli is not your average professional boxer. The Fulham super-middleweight contender has just finished his first year at Surrey University where he is studying business management and marketing.
But there will be no summer holidays for Zak as he looks to extend his unbeaten record in his fifth pro fight on Friday (13 July) at the York Hall in Bethnal Green.
Victory against Anthony 'The Matador' Fox will all but secure his first title shot in September for the Southern Area belt.
It will be all the sweeter after the 20-year-old recently missed out on a chance to fight for the English title when he was called in as a late replacement to face champ Darryll Williams.
"I just want to get my hands on a title," said Zak. "It was unfortunate that I was fasting for Ramadan the last time I had a title shot so I wasn't training. Otherwise I would have said 'yes!' But these things happen. I'm just looking forward to getting back into the ring and moving closer to getting a belt around my waist."
Sparring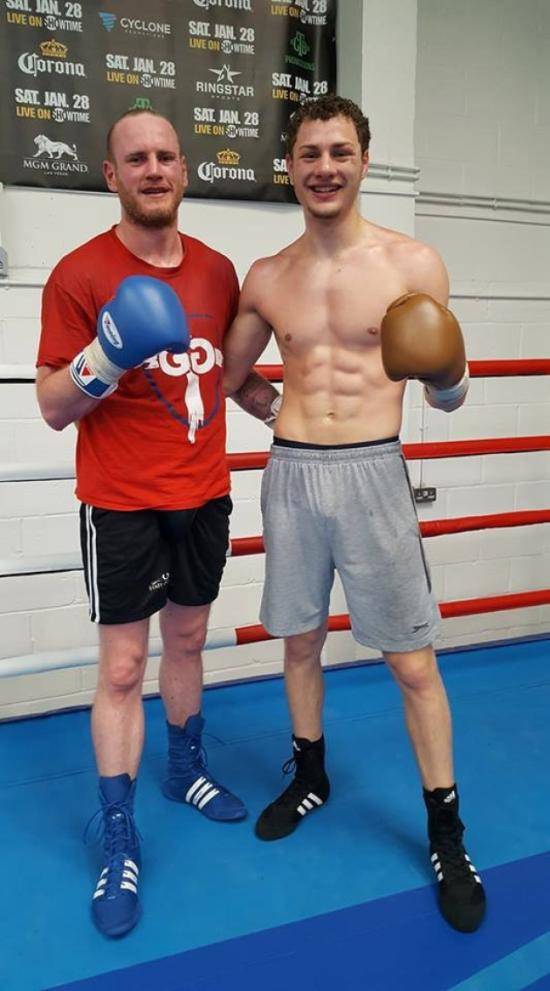 Weight is not an issue when Zak is looking for sparring partners ahead of his bouts.
In preparation for this weekend's clash, he has been knocking out heavyweight sparring partners in training as he struggled to find willing fighters in his own weight division.
His hands of stone were on everyone's radar as he dominated the amateur scene and little has changed in the paid ranks.
"I don't mean to knock my sparring partners out. I am not going into the sparring with that intention. It just happens," added Zak.
The Fulham fighter's well-documented sparring sessions with world champion George Groves and James DeGale may not have gone down well in some quarters, but there is no doubt that Zak is ruffling some feathers in the 12st division.
For the latest news, follow our local contender on Instagram @zakchelli.
Want to read more news stories like this? Subscribe to our weekly e-news bulletin.
By sending us a comment, you are agreeing to our publishing policy.