There's less than one week to go before North End Road's popular Summer Market returns to Fuham.
On Saturday (30 June) more than 150 stalls, a Battle of the Bands contest across two stages, a jam-packed line-up of street entertainment and a chance to sample cuisines from all over the world will arrive in the historic high street.
"Bring all the family down to enjoy the fantastic selection of traders, performers and musicians at the North End Road Summer Market," said Cllr Andrew Jones, H&F Cabinet Member for the Economy and the Arts.
The council's popular series of traffic-free seasonal street markets in North End Road regularly attracts 15,000 visitors.
Family entertainment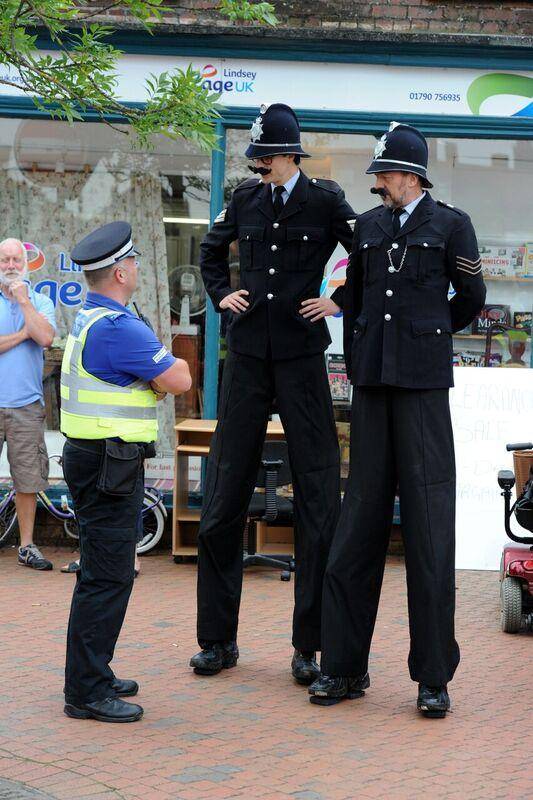 You'll be able to find arts and crafts, clothing, fashion accessories and a wide range of gifts across the 150+ stalls on the day.
If it's a bit of music you're looking for check out the annual Battle of the Bands contest being played across two stages - one at the top of Sedlescombe Road and the other at Coomer Place from 10.20am onwards.
The line-up includes the five-piece indie pop-rock band Unknown Chapters, Spanish singer Maria Moss and Swedish singer-songwriter Carl Olander, to name a few of the 15 groups and singer songwriters competing.  
The winner will be announced on the Coomer stage at 5pm and given a £500 cash prize courtesy of Ibis Hotels, while the runner-up will win a champagne meal for six donated by The Broadway Bar and Grill.
If you are looking for more live music, head down to one of the four busking areas scattered across the market, where musicians will be performing throughout the day.
While the street performers are back with Bella the Bubblelogist, Granny Turismo, Rimski - the roving piano and pianist, The Trees and the Tall Police some of the entertainers in attendance.
Local trader
Fulham entrepreneur Tia Hannaford has traded at every single traffic-free market in North End Road since they started in 2014.
The co-founder of Immy London works alongside her daughter Tiana, and together they have enjoyed huge success at the pedestrian-friendly market events.
"It's a great road which has seen huge improvements while still retaining its originality with the fruit and veg market," said Tia. "We have people from other boroughs coming to the market to see us. It's our own local secret market. I just love it."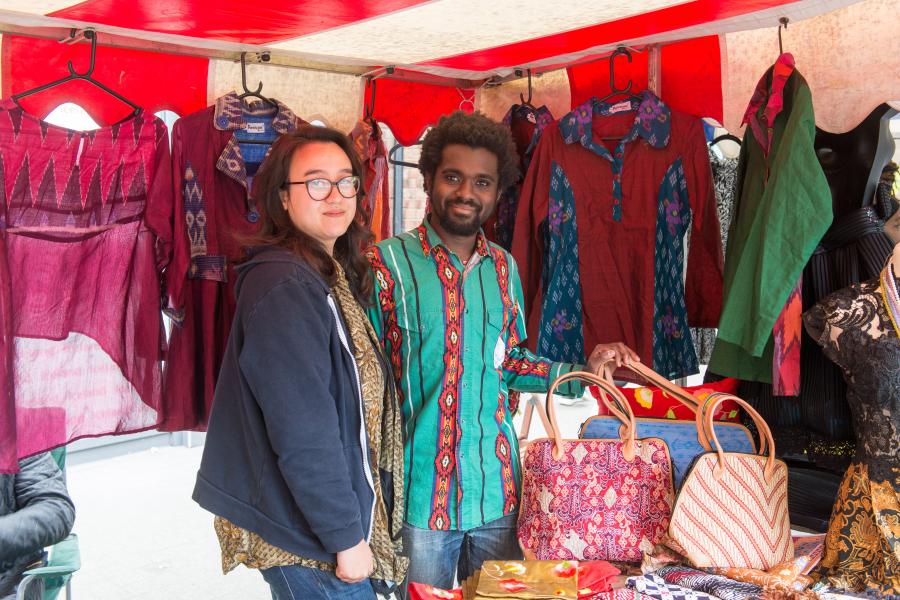 The mother and daughter team will be showcasing their Indonesian inspired homeware as well as scarves, shirts and bags at the summer market.
The businesswomen share a love of textiles which has seen them travel the globe together, and consequentially influence their eye-catching collections.
"We absolutely love textiles. On our last trip together we visited The Hague which is arguably the greenest city in Europe, added Tia. "The range of colours and mixture of old colonial housing with new forms of architecture gave us inspiration for new products."  
Mum Tia began teaching her daughter Tiana, who went to All Saints Primary school and Lady Margaret's school, how to run her own business from the age of 17.
And from there the pair founded a vintage clothing line before launching Immy London.
Be part of improving North End Road
H&F Council has worked alongside residents, shops, stallholders and local organisations in the North End Road Action Group (NERAG) to revitalise the high street which has become one of London's go-to shopping destinations.
"We've made huge improvements to the high street but we want to do even more. We're working with residents, shops and stallholders to make further improvements which will benefit both traders and local residents," added Cllr Jones.  
If you want to help make more improvements to North End Road, please email nerag@btconnect.com or call Nicki Burgess at H&F Council on 020 8753 5695.
Want to read more news stories like this? Subscribe to our weekly e-news bulletin.
By sending us a comment, you are agreeing to our publishing policy.