White City has become a thriving launchpad for tech start-ups, says Huckletree co-founder Andrew Lynch.
Huckletree West is a buzzing new co-working space with more than 75 businesses and 300 members, situated on the ground floor of Mediaworks - the new 231,000sqft modern and flexible workspace in Wood Lane. It has been built by developer Stanhope with the support of H&F Council in the new innovation district emerging in White City.
"White City has transformed into a thriving hub for digital, tech and creative firms. There is a real inspiring energy here and some fantastic start-ups that will change our day-to day lives forever," said Andrew, the Huckletree co-founder.
"It's a tough task trying to create a tech hub. But H&F Council and their economic strategy have been instrumental in giving birth to a truly exciting new tech district in west London."
Industrial strategy
The White City innovation district forms part of Hammersmith & Fulham Council's Industrial Strategy in partnership with Imperial College London to make the borough a global beacon for innovation and growth and a leading place for tech, creative businesses, education and research.
"We'll continue to work with developers to maximise affordable workspace and co-working opportunities to attract the best and the brightest in the tech, digital and creative industries to H&F," said Cllr Andrew Jones, H&F Cabinet Member for Economic Development and Regeneration. "We want to make H&F the best place to live, work and play in Europe."
Creative hub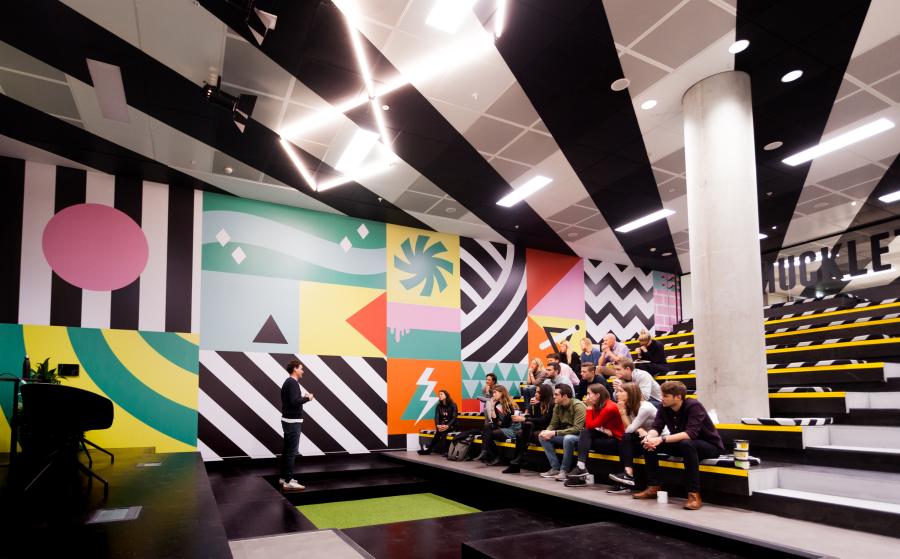 Huckletree West is home to a number of innovative start-ups and successful businesses such as the virtual reality (VR) and augmented reality (AR) developer Dream Reality Interactive.
The independent firm led by Dr Dave Ranyard has recently launched its first AR game Orbu – as you slingshot three furry creatures around your living room in search of their spiritual home.
The Dream Reality Interactive team consists mainly of former developers from Sony's London studio which worked on such titles as PlayStation VR Worlds.
They are currently working on Hold The World, an interactive VR experience in association with Sky, Factory 42, The Natural History Museum and Sir David Attenborough.
Meanwhile, Shepherds Bush resident Sarah Mosses and co-founder Rebecca Ashdown of Together Films have taken film screenings to a virtual stratosphere. And it's all for a good cause.
The dynamic duo recently brought the beauty of the cinema to 100 ME sufferers who are house-bound due to their chronic fatigue syndrome with a virtual screening of Unrest - a documentary film directed and featuring Jennifer Bea – a former Harvard student who developed the disease and started filming her journey.
The ME sufferers were able to watch the Oscar - nominated film from their bed and then participated in the live Q&A alongside the rest of the audience with their laptops.
Sarah and Rebecca moved their impact distribution consultancy from Soho to White City in September and have not looked back.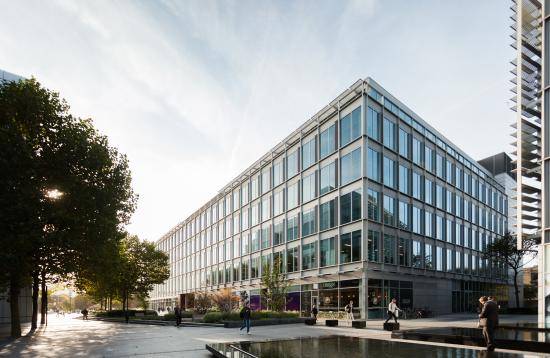 "It's all happening here in White City. There is a huge amount of regeneration going on and the area is really up-and-coming. It has the East London vibe but here in H&F. It's great," said Sarah.
"The Huckletree workspace is more than just desks and chairs. It may sound cheesy but there is a real community feel here. The other start-ups and businesses collaborate and share ideas while also having fun together with our Thursday drinks night. It's an amazing space to work in."
Huckletree is currently looking to collaborate with fellow H&F businesses on events, partnerships and wider community initiatives. Get in touch at west@huckletree.com.
Other firms causing a stir at Huckletree West in White City include:
It all started with a farting dog called Rudie. Co-founder David Nolan had a rescue dog who suffered from chronic flatulence which was due to the over-processed pet food he was eating.
Alongside co-founder Kevin Glynn, the pair have galvanised the dog food business with a healthy home-delivery option which is hugely popular with their host of celebrity clients.
Tim Fouracre and Mike Moate have made doing the books a whole lot easier with their instant book-keeping.
The entrepreneurs have created an app that helps small businesses do their banking and accounting at the same time so that they know exactly what is going in and out at any one moment.
The app will soon have the option of sending your tax returns directly to HMRC.
Many businesses at Huckletree are already using the app to do their own book-keeping.
Sai Lakshmi and Stephen Bourke already have 50,000 users for their simple free service that delivers medicine to your door and even reminds you when and how to take it.
It's the first app specifically designed to manage repeat prescriptions - directly connected to GPs – and one of the only health apps to be on the official NHS app store.
Amelia Harvey runs the British yoghurt company that has a turnover of £25 million.
The Collective Diary have two private studios at the Huckletree for their team of 25 that serves up gourmet, unsweetened and high protein yoghurts, not to mention, the UK's first alcoholic yoghurt.
Co-founder Tom Batting has built a community marketplace for people to list, discover and book learning experiences in London from woodworking to cooking and much more.
Obby provides tools for teachers to help them better manage their classes while making it easier for customers to find the perfect learning experience.
The team of six will double in size next month as Tom continues to look for more teachers.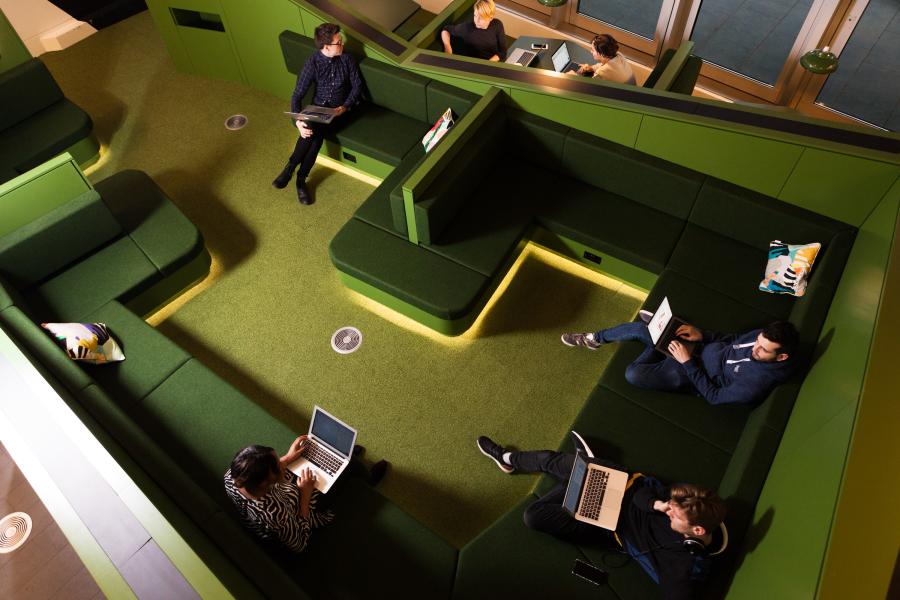 By sending us a comment, you are agreeing to our publishing policy.