Forget white Christmases, there are green festivities to enjoy with two special dates on the Brook Green Market & Kitchen calendar.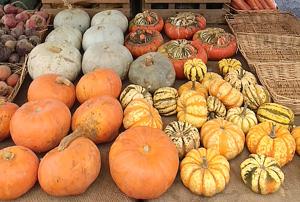 On Saturday (16 December), a choir will be singing to set the mood, and there will be mulled wine, roast chestnuts, mistletoe kisses and a raffle… in addition to all the regular stalls at this popular venue in Addison Gardens.
A face-painter will be turning children into Christmas fairies, superman or a Dalmatian! Meanwhile, the raffle prizes include a two-course meal at locals' favourite The Havelock Tavern, a £50 voucher to spend at the market, a personal training session at Genesis Gym and a booby prize of a kiss from farmers' market hunk James Murdoch!
With more than 25 traders, the market in Addison primary school (Bolingbroke Road entrance) has turned into one of the best-supported weekly attractions in west London, for shoppers, foodies and cooks looking for new skills and tips in the regular recipe masterclasses.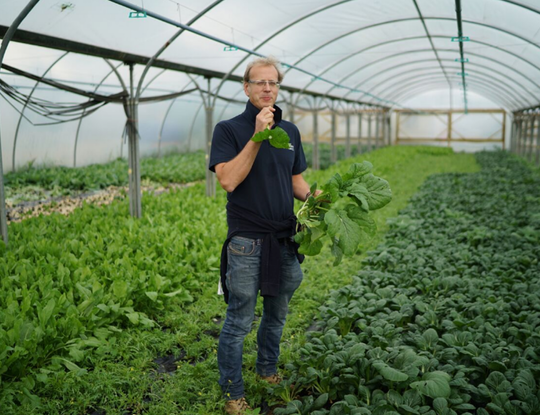 Among the new stalls taking part is Wild Country Organics, which made its debut last week. It is the brainchild of slow food fanatic Adrian Izzard who grows organic small-scale produce in Cambridgeshire… including 40 different tomato varieties.
Also new at Brook Green is Minicrops, the food security and sustainability people, who grow fresh, pesticide-free crops in London, from micro watercress to micro rocket, rioja radish to garlic chives, all year round.
Perry Court Farm will have seasonal veg and fruits, while Picks Organics and Murdoch's will have tasty meats and Christmas treats including mince pies, cheeses from around the world and cakes.
Then next Saturday (23 December) there's a chance to fill the shopping bags with veg for the Christmas table as well as meeting Santa Claus, who will be making a flying visit. Children are encouraged to bring their letters for Father Christmas, have a photo taken and enjoy festive candy treats.
The Brook Green Market & Kitchen is an all-year-round affair, every Saturday, 10am-3pm, with seasonal produce, tasty street food, boutique wines and craft beers.