A Shepherds Bush ice cream parlour hopes to scoop up a prestigious West London Business Award.
Since 2016, award-winning chef Phil Harrison and partner Vera Thordardottir have been serving up some of the best ice-cream in town at Bears Ice Cream in Goldhawk Road.
Inspired by his wife's Icelandic roots, the family-run business has become a favourite spot for local residents selling ice cream in the island's traditional style, which sees it covered in a wide range of inventive, tasty toppings.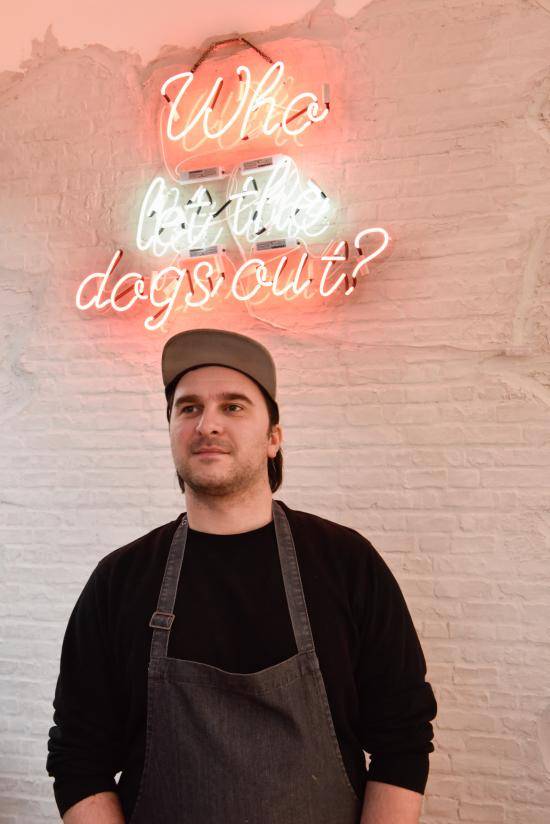 "It's great to see local businesses thriving and being recognised for their efforts," said Cllr Andrew Jones, H&F Cabinet Member for Economic Development and Regeneration. "The borough is home to a vibrant community of entrepreneurs and we want to help them survive, grow and succeed as we drive to make H&F the best place to do business in Europe."
The Shepherds Bush couple are up for the Best Food and Drink accolade at the West London Business awards.
Hot on its heels
Never ones to rest on his laurels, Phil and Vera are already busy with their next venture after launching a new business Chilly Katz – an Icelandic hot dog eatery in Hammersmith.
Fashion designer Vera (whose pieces have been worn by the likes of Lady Gaga) and Phil (former chef at the Anglesea Arms in Brackenbury Village) conjured up the interiors to their new business before they rolled up their sleeves to renovate the empty unit in Beadon Road, just opposite Lyric Square.
They describe their business as the home of Icelandic hot dogs with a menu that includes the Chilly Katz's take on a classic Icelandic hot dog (From Reykjavik with Love) filled with mustard, ketchup, remulaoi, raw onions and crispy onions on top of the free range grass-fed meat sourced from Iceland. While their Chilli + Cheese = Winning hot dog consists of sriracha, aged cheddar, jalapenos and smashed nachos.
"We had a pop up hot dog store at Bears last year which was a great success so we thought why not open a shop?" said co-owner Phil.
Get a discount on a hot dog of your choice by following chillykatz on Instagram and tagging three friends and the line 'I can't wait to go to @chillykatz'.
Last year, Phil won the Great Sausage Roll Off while working at the Anglesea Arms where he had to roll, bake and then let the judges taste his inventive creation of pheasant and black pudding roll.