Two new projects to help reduce flooding in Hammersmith & Fulham have scooped major environmental awards.
The new sustainable drainage schemes (SuDS) in Melina Road, Shepherds Bush, and Mendora Road, Fulham, scooped the Engineering & Manufacturing, Sustainable Water Management award at the 2017 Green Apple Awards for environmental engineering.
The win bolsters Hammersmith & Fulham Council's position as the city's lead authority on SuDS, with several previous projects already having won awards for design and innovation.
"I am delighted with the award which confirms that we are doing some pioneering eco-friendly work to prevent flooding," said Cllr Wesley Harcourt, H&F Cabinet Member for Environment, Transport and Residents' Services. 
"We want to be the most environmentally positive borough in the country. Schemes like these are essential in the future for cities across the world."
The new schemes were built in collaboration with Thames Water and include features such as permeable paving (which allows rainwater to soak in), pocket parks and underground chambers which store floodwater, releasing it slowly into the sewer system.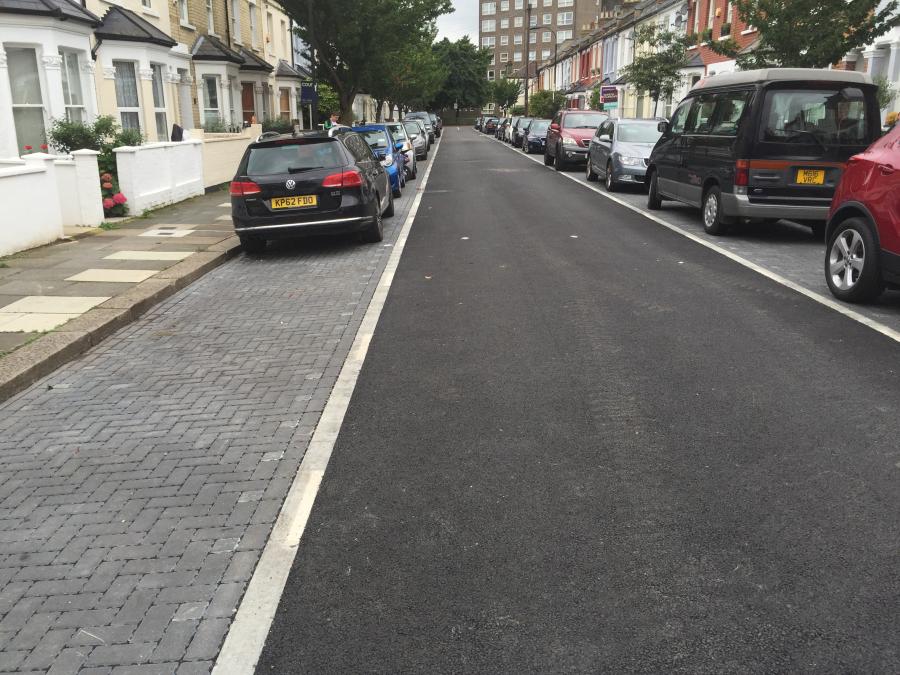 Engineering SuDS success
The borough's first SuDS scheme, Bridget Joyce Square in Australia Road, White City, claimed the Engineering Project with best Community Impact award at the Institution of Civil Engineers (ICE) London Civil Engineering Awards in June 2016.
The Life+ climate-proofing social housing scheme involved three separate projects at the Queen Caroline Estate in Hammersmith, Cheesemans Terrace, West Kensington and Richard Knight House, Eric MacDonald House and Cyril Thatcher House, in Fulham. Life+ was awarded the College of Fellows Award for climate change adaptation at the Landscape Institute Awards in December last year.
H&F has further SuDS schemes in Stevenage Road, Fulham, and is using long grasses to reduce air pollution on a scheme in Talgarth Road, Hammersmith. 
The Green Apple Awards 2017 took place on 6 November at The House of Commons in Westminster.