The cut-price supermarket chain Lidl is poised to announce that it will be the anchor retailer in the W12 shopping centre on Shepherds Bush Green.
It would fill the gap left by Morrisons, which closed at the end of 2016, with the loss of 170 jobs.
News of Lidl's anticipated announcement has been welcomed by other retailers in the centre and by residents.
The German-owned supermarket chain has settled on the W12 location as one of 250 new outlets within the M25, taking its total number of UK stores towards an eventual target of 1,500.
"We are in the process of exploring various options to bring a Lidl store to Shepherds Bush, and look forward to sharing any firm plans with the community as soon as we're in a position to do so," the supermarket's press office said.
Other shopkeepers in the W12 centre got wind of Lidl's plans first, after representatives from the store chain toured the premises.
Lidl has put in an application to Hammersmith & Fulham Council for a drinks licence for units 1 and 2 on the ground floor of the centre, specifying opening hours of 7am-11pm.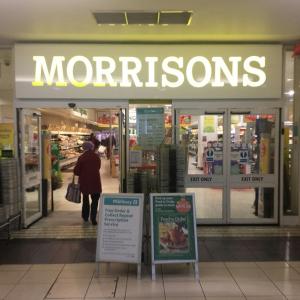 If all goes to plan, the new supermarket could be trading by Christmas.
Morrisons' closure on 27 November was a blow to the W12 centre. The chain blamed tough trading conditions and competition from Westfield, which had made the viability of its Shepherds Bush branch impossible to sustain.
It was originally a Presto store, morphing into Safeway and finally Morrisons.
Landsec, the company which owns the W12 centre, was coy about the news. "We're not in a position to confirm anything at the moment," said a spokeswoman.