England's men may have beaten South Africa at Lord's, and the women outshone Australia in the ICC Women's World Cup... but some of the best cricket has been at primary school level in H&F.
The Year 5 and 6 girls from Good Shepherd and the boys from St Peter's have triumphed in the borough's primary schools summer cricket tournaments.
Staged at Shepherds Bush Cricket Club, this year's H&F primary schools event was the biggest yet, with St Peter's, Hammersmith, capping an amazing summer by lifting the boys' trophy in the week Ofsted declared the school to be 'outstanding'.
In the girls' competition, the win for Good Shepherd underlines the impressive improvement in the standard of the girls' game in west London, as noted by the hosts' colts manager.
Tim Howard, who trains the juniors, said: "This was the sixth year we have held the competition at the Shepherds Bush club, and the standard gets better and better.
"We also run girls' cricket here, and it's a great thing for the club to host the tournament and see the girls' standard rising all the time."
Good Shepherd Catholic primary, in Gayford Road, W12, won the competition for the second year on the trot, with spectators excitedly running on to the pitch as the winning run was scored.
The girls beat St Stephen's in the final, after a hard-fought tournament involving girls' teams from 12 borough primary schools.
It was yet another celebration for the boys of St Peter's, in St Peter's Road, who also won the borough's recent gymnastics competition as the school's 170th anniversary nears.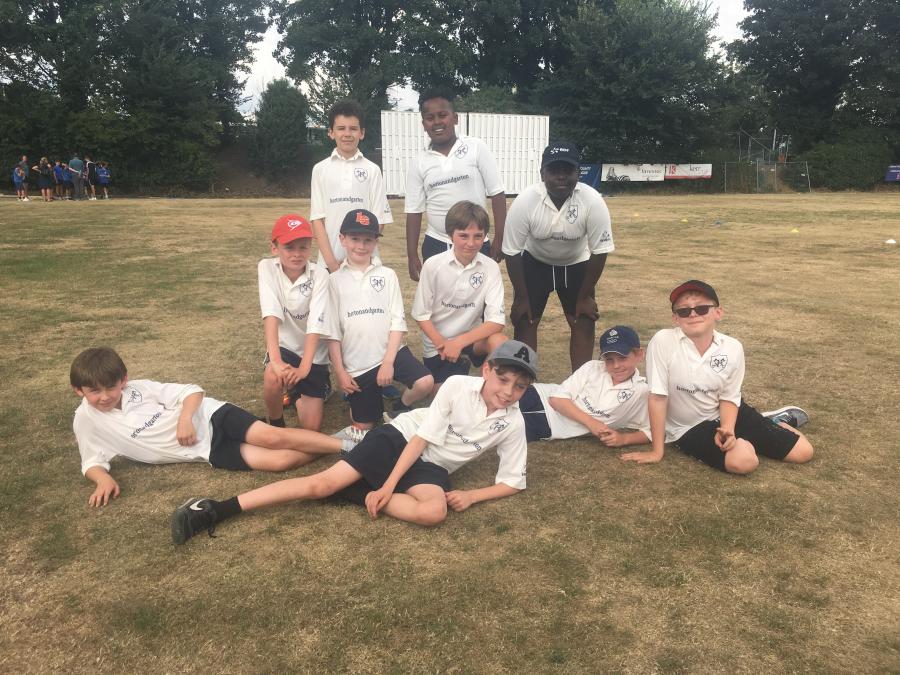 Heart & soul
The St Peter's boys won all their qualifying matches to reach the final, where they battled it out against Larmenier & Sacred Heart RC primary school.
St Peter's headteacher Karen Frazer was thrilled with the school's cricket success. "The boys put their heart and soul into the matches and worked brilliantly as a team," she said. "It's wonderful to see their competitive spirit and pride in winning for the school."
The school, which runs a popular Friday after-school cricket club, came top of 11 primaries participating. All the winning cricketers were presented with medals and a trophy, to cheers from school chums and spectators.
The competition uses a 'kwik cricket' formula, and is made possible by sponsorship from independent estate agents Kerr & Co of Goldhawk Road. 
For information about junior cricket coaching for girls and boys at Shepherds Bush Cricket Club, email Tim on tjh149@outlook.com
Fulham Cricket Club also runs junior coaching in South Park. More details by emailing info@fulhamcricketclub.com