Police officers in Hammersmith & Fulham are now using the latest video technology to crack down on crime.
The Met Police's frontline officers in the borough have begun wearing body-worn video (BWV) cameras while on duty.
The technology allows officers to get higher conviction rates by providing better evidence in court. It also makes them more accountable, boosting public trust in the force and forging stronger partnerships with local communities.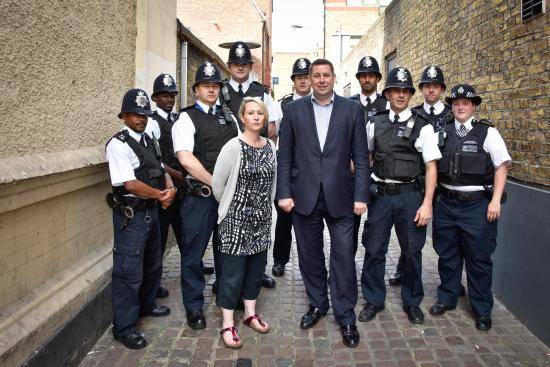 "We've put the most council-funded police officers on our streets in the borough's history, because our residents' safety and wellbeing is a priority," said Cllr Stephen Cowan, H&F Council Leader.
"These video cameras will help H&F police officers get tougher on crime, making our borough a safer place to live and deterring would-be criminals."
The launch of BWV will give the following benefits:
Increasing the use of technology within the criminal justice system for more efficient and effective justice for victims
Offenders are more likely to plead guilty, if they know they have been recorded; potentially speeding up the criminal justice process
Greater transparency of policing; improving the investigation of complaints.
The cameras will only be switched on when responding to an incident.
The Met Police is looking to get feedback from residents about the new cameras. You can share your thoughts and comments via your local Safer Neighbourhood Team.
View more information on the use of BWV and how the footage is managed.