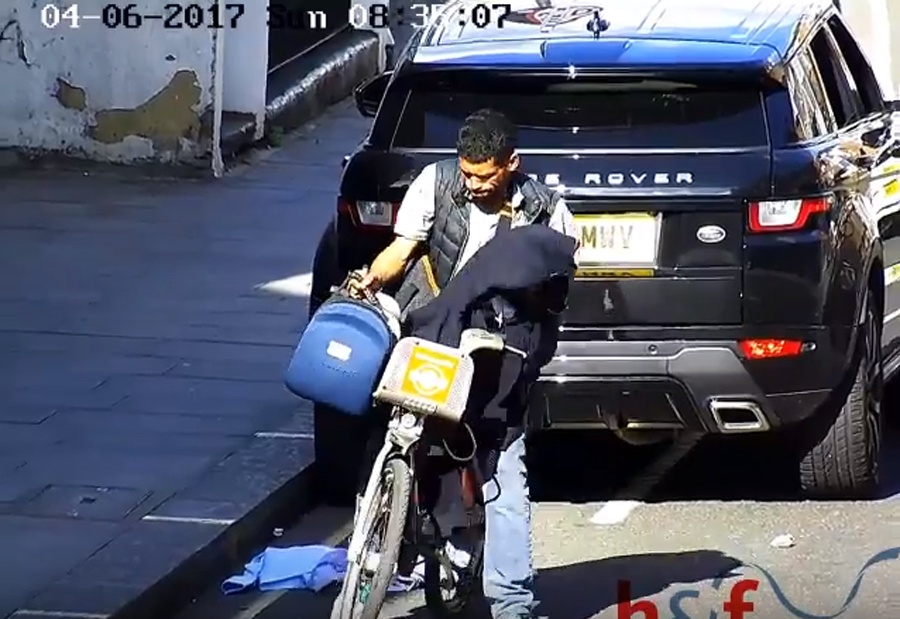 Hammersmith & Fulham Council's CCTV team have helped police catch a thief red-handed after he brazenly targeted an unlocked car in Fulham.
The thief, who has since been jailed, was spotted by members of the council's CCTV team who directed police to the scene where the offender was arrested.
"This is another excellent piece of joint work by our CCTV team and the Police." said Cllr Sue Fennimore, H&F Council Deputy Leader.
"We're determined to stop crime and protect public safety which is why we've put the highest-ever number of council-funded police officers on the street in the borough's history."
Nicked in the nick of time
In the footage, the offender can be seen riding a bike past a Range Rover parked in Dawes Road shortly after 8.30am on Sunday 4 June.
He notices the passenger window is down and stops to lets himself into the car, before removing possessions from the front and boot of the vehicle.
After stacking up an improbable load of clothing and other items, he begins to make off with his haul but the police arrive and arrest him.
"In most cases car crime is committed by opportunists who often take less than a minute to get into a vehicle," said Met Police Crime Prevention Design Adviser, Dave Hinton.
"Please ensure you leave no valuables on display and always lock your car and close the windows, even if only away from the vehicle for a 'moment'."
Jailed
Jake Nedd, 31, of no fixed abode, appeared at Westminster Magistrates' Court on 5 June, where he admitted, theft from a motor vehicle, going equipped for theft and taking a vehicle without consent (relating to the use of the Santander cycle).
He was sentenced to a total of 28 weeks in prison for the three offences.