The generosity of the people of Hammersmith & Fulham has been overwhelming following the terrible fire at Grenfell Tower.
Hammersmith Town Hall and our housing offices and estate halls received large amounts of kind donations after the fire as residents reacted to the needs of North Kensington residents who had lost everything.
Volunteers have worked around the clock at the town hall to sort and pack clothing, toiletries and household items – and we are extremely grateful for their work.
"The response of the public to this terrible disaster has been incredible," said Sue Fennimore, Deputy Leader of Hammersmith & Fulham Council. "And we thank you for your kind donations.
"Those who have given their time, their possessions, and their money to help people rebuild their lives in its aftermath have just shown how strong our community is within the borough."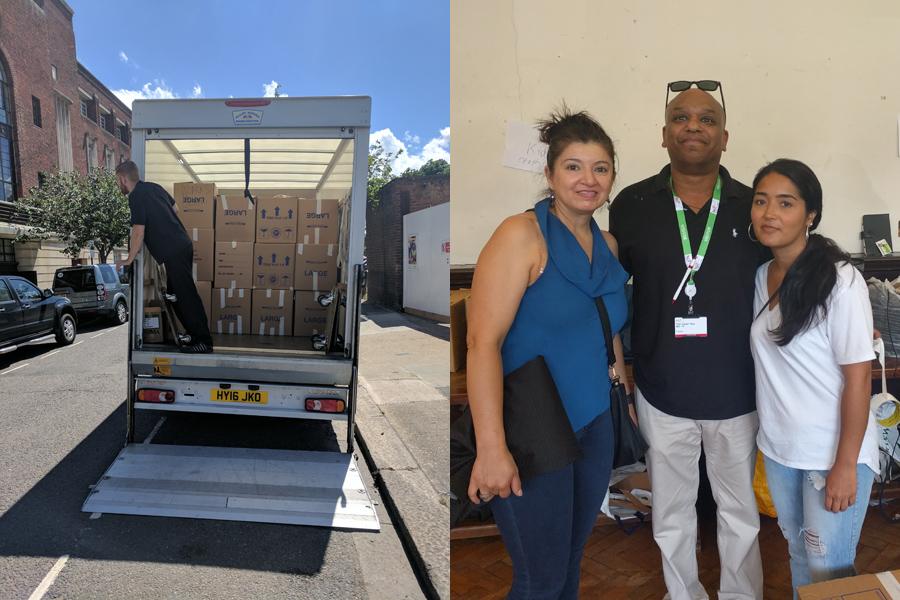 Kensington & Chelsea Council, which is responsible for the disaster response, has said it has enough supplies for now for all of those affected, and has requested that people stop donating items.
While some locally donated supplies have made it through to those in need, much of it is now being kept in storage for later use. All of it being kept safely, in secure and dry locations in Hammersmith.
Items such as clothing and household equipment will be distributed to those affected once they have been permanently rehoused by Kensington & Chelsea.