Bluecity is no longer accepting new members and will stop trading from February 2020.
As part of H&F Council's drive to become the greenest borough in the country, the administration teamed up with Bluecity and charging points provider Source London, to offer more electric vehicle charging points than any other London borough.
Bluecity will launch during a special 'eco fair' event later this year. The event will include a celebration of all the great environmental work done so far as well as showcasing future green schemes.
"We want to become the greenest borough in the country and Bluecity is a major boost to this ambition by making electric cars accessible and affordable to residents.," said Cllr Stephen Cowan, Leader of H&F Council.
"We'd love to see people come down to our eco fair and find out about the great work that's been done to help encourage and protect wildlife and green spaces in H&F."
What's the buzz?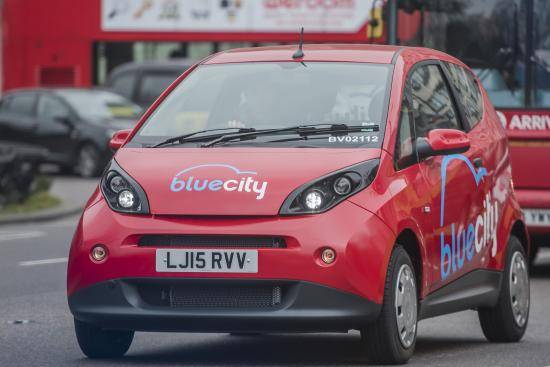 Bluecity is an electric car club, a bit like borrowing a Santander cycle, where you can pick up a car from any local charging point.
H&F already has a network of 85 on-street electric vehicle charging points, including in residential streets, which is expected to grow to 150 by Summer 2017. Car club members can use any of these charging points.
Bluecity cars create no exhaust emissions, so you can drive around safe in the knowledge you're not contributing to local air pollution levels as well as helping to combat climate change.
Club members will be able to reserve a vehicle 30-minutes in advance and can leave it in one of the many compatible charging bays in any of the 16 London boroughs who are signed up to Source London. Locations of charging bays can be found via the app.
Eco fair
From banning potentially-harmful glyphosate herbicides, to encouraging planting in tree bases and working with residents to tackle air pollution. We've been working hard to make H&F a greener place to live and work and a better place for wildlife.
To celebrate this great work and share what else we've got planned and how you can play your part, we'll be hosting a market of stalls showcasing our environmental projects past and future.
Come along later in the year and sign-up to our ground-breaking electric car club, but stay and browse a range of stands where you can find out about how to help bees in London, keep your fuel bills down, how to recycle more and how you can plant a community garden.
To find out more about our ambition to the be the greenest borough.