A programme of autism-friendly cinema screenings and theatre performances in Hammersmith & Fulham is looking to take the stress out of going out for those living with the condition.
The shows are part of a bid to create more relaxed and welcoming environments for people with autism and their families.
In cinemas, lights are left on low, the volume is turned down, and there are no trailers or adverts.
Film fans are encouraged to move around during the screenings, make noise, and bring their own snacks.
Not-for-profit organisation Dimensions has partnered with cinemas to bring the initiative to H&F families.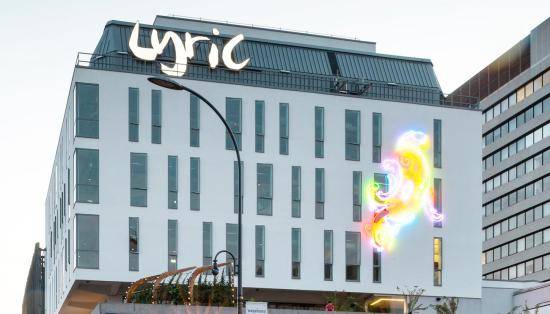 Sarah Clarke manages autism friendly environments for Dimensions and said the screenings were incredibly important.
"The cinema is often a regular trip out for people, but where sensory sensitivity is a part of their lives it can be a stressful experience - the bright lights, loud noises and hustle and bustle of the cinema can lead to sensory overload," she explained.
"People with autism are more attuned to lights, sound, touch, taste, smell, and space. For example, noises are louder and sudden, people moving around can cause stress and anxiety and even touch can be sensitive."
The autism-friendly screenings address as many of these issues as possible, and guests say they value time in an environment where they don't need to worry about what people think, and can relax and enjoy quality time as a family.
It is also hoped the screenings can help form a bridge into regular cinema screenings, for those who attend.
"Understanding routine and what's going to happen is crucial for people with autism to adjust and relax - by getting used to the cinema experience and easing into being in this particular environment," said Sarah. "Over time they may choose to go to regular screenings."
Coming autism-friendly screenings in Hammersmith & Fulham include: Disney's Moana at 10.15am, on Sunday 30 April, at Vue Shepherds Bush, Vue Westfield London and Vue Fulham Broadway.
Meanwhile, The Lyric theatre at Hammersmith is running two dedicated performances next month for theatre-goers on the autistic spectrum, guests with sensory and communication disorders, or a learning disability.
The Lyric's resident dance theatre company Amici will perform 35 Amici Drive at 1.30pm on Wednesday 24 May, and Tightrope at the same time on Friday 26 May.
Both performances are suitable for ages 7 upwards, and the theatre will make some small changes to the light and sound effects and open up break-out spaces in the building, including its well-equipped sensory space for guests who may want some time away from the action on stage.
For more information on autism-friendly cinema screenings visit the Dimensions UK website or to find out about the Lyric Hammersmith's relaxed performances.