A traditional market for an up-to-date Christmas
Famed for its produce, international cooking, gifts and fabrics, Shepherds Bush Market has notched up more than a century of boisterous, colourful sales.
And it comes into its own in the days before Christmas; the ideal place to find unusual last-minute gifts, stocking fillers and festive food.
Launched at the start of the First World War, the market remains one of the capital's friendliest, quirkiest places to shop.
On the east side of the railway viaduct between Goldhawk and Uxbridge roads, more than 90 traders shout their wares, serve hungry customers and offer an unsurpassed furnishing and fabric selection to anyone jollying up their home.
"Markets are special places at Christmas," said James Horada, who has been Shepherds Bush Market Tenants' Association chairman for the past decade. "And we're very hopeful for 2017, with the prospect of new traders.
"The market has huge potential," he added. "And it's important to me as my family has been running a fabric stall here since 1919; in fact it's one of the oldest draper's in London."
The market is open up to 6pm on Christmas Eve, reopening on December 28. Apart from January 2 it then opens every Monday-Saturday as usual, 9am-6pm.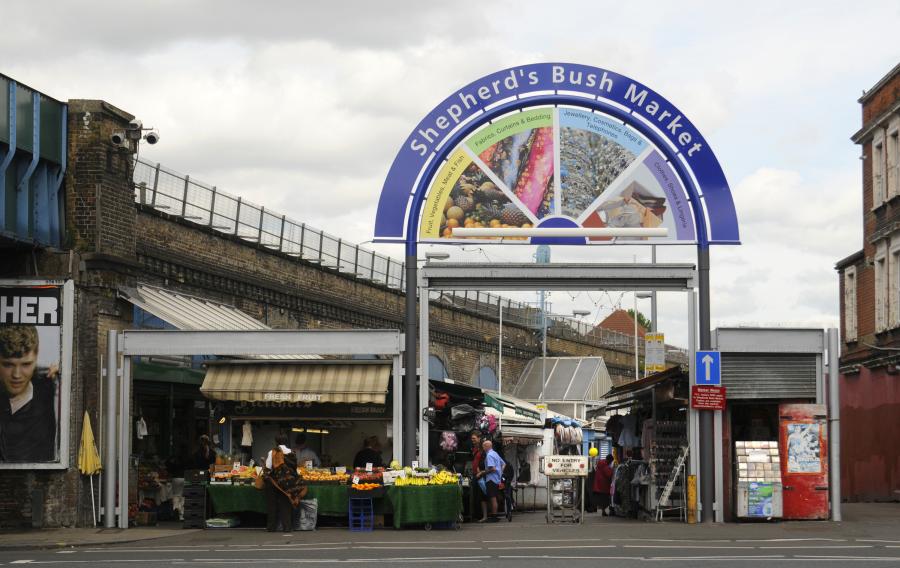 A model of diversity, it's a market packed with authenticity. If you want a Disney-style tourist trap, look elsewhere. With Shepherds Bush Market you get something Londoners have adored for decades; a place in tune with the community, selling real goods to real people.
From kitchenware to exotic ingredients, luggage to fabrics, jewellery to jackets, mobile phone accessories to toys, the market offers a stimulating mix of goods at bargain prices.
Great for new businesses
Although footfall has dropped in the last couple of years, the silver-lining of the cloud is that it's an opportunity for new businesses to bring still more diversity to the area.
"If people want to start up a business, the market provides a great learning curve."
The year 2016 has proved to be the era of the pop-up, with a host of new food traders – from Caribbean to crepes – appearing alongside regulars, and run by younger generations.
This year's success stories have included a German wholegrain baker run by a couple of enterprising sisters ("We had a very good time, with many customers interested in our products," said Susanne and Alexandra), and Wowshees, a sister stall to the existing Beledi Kitchen, serving a fresh twist on an Egyptian street food theme, with stallholder Adam Eleshi praising the support from the existing traders and managers.
Other new food innovators included Street Feed, selling jerk chicken, wraps and Caribbean rice dishes, and Heavenly Crepes, selling other-worldly pancakes.
Who can you expect to see on a typical day? Try Richie and Leonie's café in Arch 186 for international food, or the falafel and shawarma stall right at the Uxbridge Road end.
Hill's Fruit & Veg is a great place to shop for exotic tropical fruit, while Doshi gentlemen's outfitters can create a smarter you.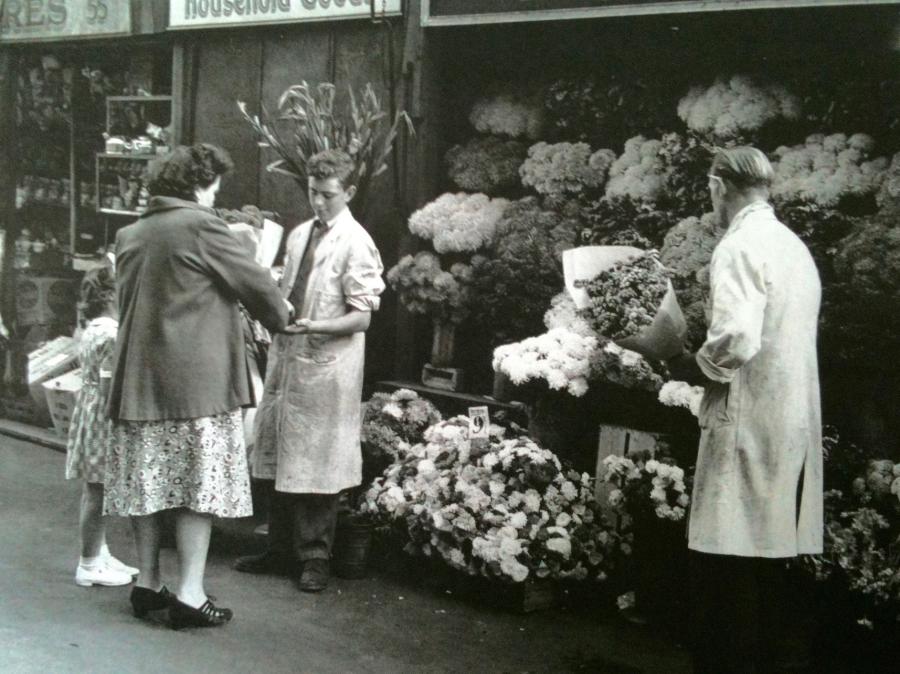 Bush Shoes has been selling footwear in W12 since Elton John tried on his first stack-heels in 1972, while Joy Idris's jewellery stall in Arch 174a is a treasure trove of delights.
"Whether you've spent 26 years working here like I have, or you're a new arrival, we're all super hopeful," said James. "The other thing is, all in all, we're unified; we're a family here."
James believes the key to the market is its quirkiness and its astonishingly low prices.
"The tropical fruits are amazing, and the prices are really cheap. You can buy a kilo of cashew nuts for next to nothing, but just think how few you can buy for £2 in Waitrose!
"When it comes to fabrics, we work very hard to compete. We fight very hard on price, and the market really is an Aladdin's cave of things to buy."
There are Christmas gifts aplenty. Try reindeer hot chocolate, Christmas pudding cupcakes, one-off jewellery items, festive shawls, quilts, duvet covers and seasonally spiced falafals, while joining in the singalong carols led by local singers.
The market has a pet shop that's very popular with children who stroke the bunnies and give the goldfish names… but it's also a goldmine of pet accessories which make excellent gifts.
"There's a lot of ladies' fashions and curtain-making if you want to do up your home for Christmas," said James.
"It's a good place for secret Santa gifts as well. I'm in a secret Santa group where the maximum spend is £5, and I bought a brilliant hat for just £4. You can also buy phenomenal boxes of chocolates for next to nothing.
"For people who are feeling financially stretched this Christmas, Shepherds Bush market is the place to come. We always compete on price, and we offer great value for money."
Find out all about Shepherds Bush's vibrant, historic market.