One of Fulham's most successful family-owned restaurants is celebrating its 20th anniversary.
It was in 1996 that the Gurgur family launched the first Best Mangal at 104 North End Road, with kebabs at the top of the menu, and a range of Turkish and Mediterranean dishes following closely after that.
"They say success can happen overnight – and it's true. Out of nowhere, we were suddenly really busy," says Gursel Gurgur, who has come up through the family's ranks to run the local restaurant chain.
"It was one particular Wednesday, I remember. We were overwhelmed with customers. There was no going back. Now I've had the chance to stop and look around – and I don't know where those 20 years have gone!
"My father came from quite a poor background in Turkey and immigrated here, our main business is textiles, but he decided to set up a restaurant in West Kensington as he loved food and it was his hobby.
"He saw an opening for a Turkish restaurant in west London, there are plenty in north London but not here. It took a very long time to get the business going.
"But we've got much more to come," Gursel adds with a smile. "We've shown that Turkish food is truly popular when it's made with love and super fresh. It's also healthy."
Restaurant empire
Since 1996 the family's empire of Turkish restaurants has swelled to three Best Mangals in Fulham, as well as the home delivery service, Mangal Express.
And to celebrate their anniversary in style, they will open their first Mangal Express shopfront in Shepherds Bush Road in January. It will specialise in takeaway meals and home delivery.
"It's exciting," Gursel admits. "We've seen our home delivery service explode. We know there is the demand locally – and the new shopfront is just about trying to keep pace with that demand."
Mangal Express is proving so popular with local businesses with hungry evening shift workers – such as Universal Music and Talk Talk – that Gursel is often required to hop on a scooter and make a delivery.
"When we are doing 100 deliveries a night, sometimes I have to go," he says with a smile. "But that connection with my customers is important. It gives me more of a kick than just running a successful set of restaurants."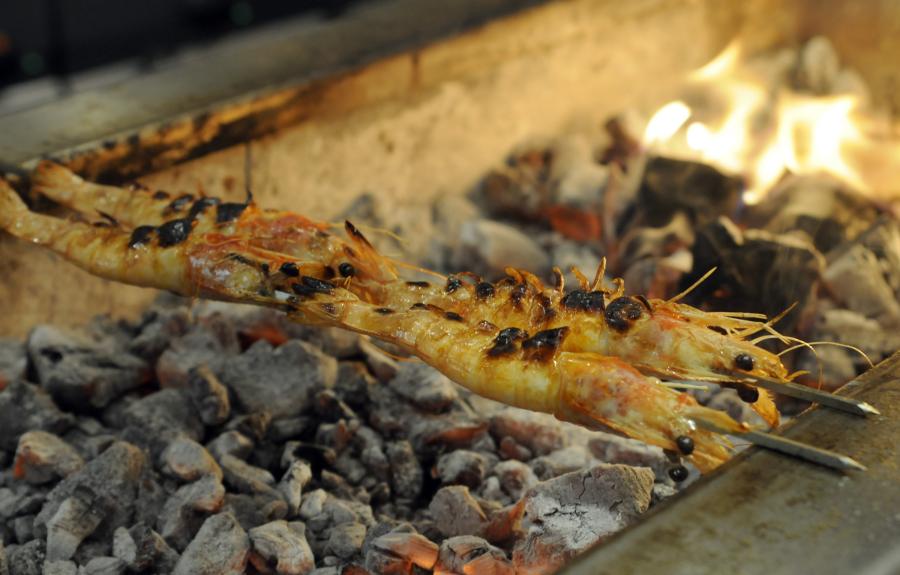 Local roots
The West Kensington and Fulham area is Gursel's stomping ground. He and his family (he has an eight-year-old daughter and a three-year-old son) live just off Fulham Palace Road, and he is very community-minded.
"I often source fresh fruit and produce for my restaurants from North End Road market. I know the market and some of its traders since we opened our doors. It's always been fantastic."
Then there are the tomatoes. Gursel spent two months training his vegetable buyer to 'buy with love', and the result is not only gloriously red toms, but ones packed with flavour.
"It's not just about buying a case of tomatoes. We follow the same philosophy when we go to the market and hand-pick them."
Family members are also dotted throughout his local network of restaurants, but Gursel says that his long-serving staff are regarded as being 'part of the family' now.
"I grew up here," he adds, gazing around the walls of his Fulham Broadway restaurant with affection. "I've given everything to this business. I spend 12 hours a day here, seven days a week. I spend more time here than I do at home. Everything I am now is from here."
Charity
Gursel is also big supporter of the Barons Court Project, which offers support to people on low incomes who are vulnerable to mental illness and/or homeless.
He frequently provides food and drink to those needing support at the charity's Talgarth Road base – and he hopes to work with them every fortnight next year.
"It's important to give back. I can't bear to think there are people going hungry around me – especially as we love our food!
For more details on Best Mangal or Mangal Express, visit www.bestmangal.com or www.mangalexpress.com.