A team of volunteers are changing young lives in Hammersmith & Fulham simply by sharing their passion for reading.
The Doorstep Library visits more than 400 children in the borough a week and is part funded by H&F Council. The team of 70 volunteers go to people's homes armed with a backpack full of books, encouraging the whole family to take part.
"It's all about making reading fun," said the charity's director Katie Bareham.
"It's not a tutoring service. Our volunteers don't help them with their homework, they show how exciting stories can be and how there's something for everyone.
"All our volunteers are extremely passionate about children and how important it is to be able to read, and that comes through."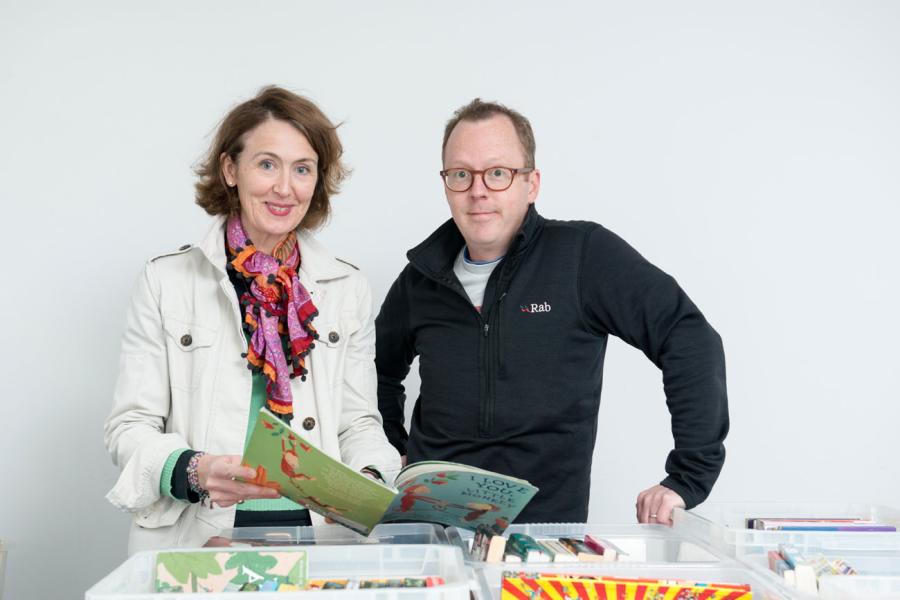 Volunteers work in pairs and visit homes right across the borough. They help many families from different backgrounds but focus on those most in need of encouragement.
"Volunteers see the same children every week so they build relationships with them and see them blossoming into confident readers.
"One eight-year-old said that she loves what we do, not just because it's good for her and the other children we see, but because they will read to their children when they're older, they'll always remember it."
And you can help...
The charity, based in Dawes Road Fulham, was founded in 2008 and has been growing ever since. They are always in need of volunteers to help them make a difference in more neighbourhoods and are fundraising to help expand their good work.
They are raising funds to publish a story book called The Bugman's Great Escape, told from the perspective of an adult looking back on how he was helped by his volunteers' visits. It was created by small team who were so impressed by the charity's work they offered to write and design it for free.
Doorstep Library is hoping it will spread awareness of their work, enabling them to expand further. You can find out more on their website.
If you'd like to be a volunteer, or simply want to find out more about the charity, you can email them at enquiries@doorsteplibrary.org.uk or call them on 020 8870 1476.