When Fulham FC's World Cup winner George Cohen is honoured with the freedom of Hammersmith & Fulham next Wednesday, it will be the second time he has made a speech in a town hall in the borough.
The first time was in 1955 when, as a nervous teenager, he had to address a formal gathering of councillors and dignitaries at the old Fulham town hall, opposite Fulham Broadway station.
"I went to Fulham Central secondary school, which became Henry Compton secondary school [and is now Fulham College Boys' School]," he explained. "It was a good school and – don't laugh – I ended up as head boy! Which meant that at the end of the school year I had to make a speech at the town hall. Really!"
As George gets ready to receive the freedom of the borough, the highest civic honour the council can bestow, he has been recalling his Fulham roots with pride.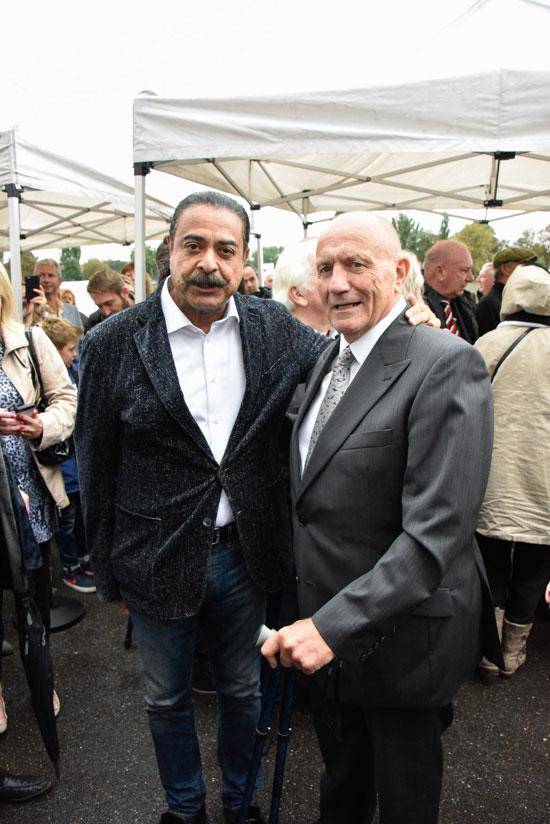 He was actually born in Fulham, not Kensington, as some histories claim.
"I was born in Cassidy Road – right opposite the police station in Fulham Road, although the actual house was later demolished and is now covered by one of the blocks in the Barclay Close estate," he said. "I was closer to Stamford Bridge than Craven Cottage… but it was easier to bunk into Fulham than it was to get into Chelsea.
There was this big tree at Craven Cottage, and my friends and I used to climb up it and drop over the wall into the ground. The club knew we used to sneak in that way, but it didn't mind; I suppose it was a way of recruiting young supporters!"
George first attended St John's primary school, then moved on to Fulham Central secondary, where he remained until he joined Fulham FC in 1956.
He loved his schooldays, and still fondly remembers the two headmasters who were in charge back then.
"There was Mr Tanfield, who was tough on discipline and wore a wing collar. Then the next head was a man called EE White," said George. "Fulham Central was a strong sporting school, but the teacher who really influenced me was Mr Jones, who taught geography as well as sport."
The Cohen household was split down the middle when it came to football. Half supported Chelsea, half Fulham. His mother's family were from Paddington and his father's from Fulham, and discussions about matches could be quite heated.
Growing up in Fulham, George loved listening to the banter of the costermongers and market stall holders in North End Road.
I've got very fond memories of Fulham," he said. "I particularly remember going to the variety shows at the Granville Theatre, the usic hall in Fulham Broadway [it stood by Vanston Place]."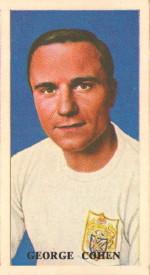 After leaving Cassidy Road, George's family moved a mile up the street, from SW6 to W14. "We moved up North End Road to a council flat in Burne Jones House in West Ken," he said. "You know, thinking back, the borough really was a good borough. The great thing is it's retained so many playing fields and open spaces, like Eel Brook Common, Parsons Green, Hurlingham Park and Ravenscourt Park."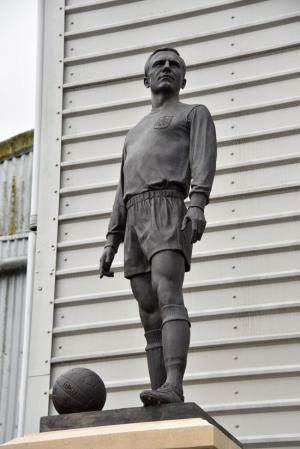 George married Daphne when he was 23, and eventually moved out of Fulham to Chessington, Surrey, and later Worcester Park. "I could drive from Worcester Park to Fulham in under half an hour," he said.
But George still recalls doing a lot of his early football fitness training in Hammersmith & Fulham. Not at a gym, but along the Great West Road! "It had concrete paths which ran alongside the road through Hammersmith," he said. "They were like early cycle lanes, and I used to ride my bicycle up and down them as a teenager, for training."
A special meeting of Hammersmith & Fulham Council will confer the freedom of the borough on George Cohen on October 19... three days before the footballer's 77th birthday.
It follows the unveiling by Fulham FC chairman Shahid Khan of a bronze statue of the footballer at Craven Cottage.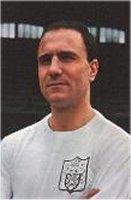 "This is a richly deserved honour for a sporting hero who is Fulham through and through," said Cllr Mercy Umeh, Mayor of Hammersmith & Fulham. "It not only marks his achievements on the football field, but also his ambassadorial role and his tireless campaigning for research into cancer and dementia, especially to help his fellow players."
Cohen was that modern-day rarity, a one-club man. He made 459 appearances for the Whites between 1956 and 1969 before being forced to retire at 29 through injury.
But his crowning glory came as right back in England's 1966 World Cup-winning team.
When councillors, council officers, Fulham FC representatives, family and well-wishers rise to their feet in Hammersmith town hall in King Street to acknowledge George Cohen's achievements on Wednesday next week, they will not only be celebrating the footballer's famous achievement half a century ago.
But they will also be marking his service to dementia charities, and his continuing ambassadorial role for Fulham FC and for the wider sporting community.