An inventive head chef who brought his unique cooking style to the Stonemasons Arms in Hammersmith less than a year ago has won an award for his culinary prowess.
Gavin Sinden has been awarded Chef of the Year by Fuller's pub company, beating off five rivals in a tense final.
The 30-year-old chef impressed judges including Pierre Koffman, chef patron of Koffman's in Mayfair and former owner of three Michelin-starred restaurant La Tante Claire, as well as celebrity chef and pub owner Paul Merrett.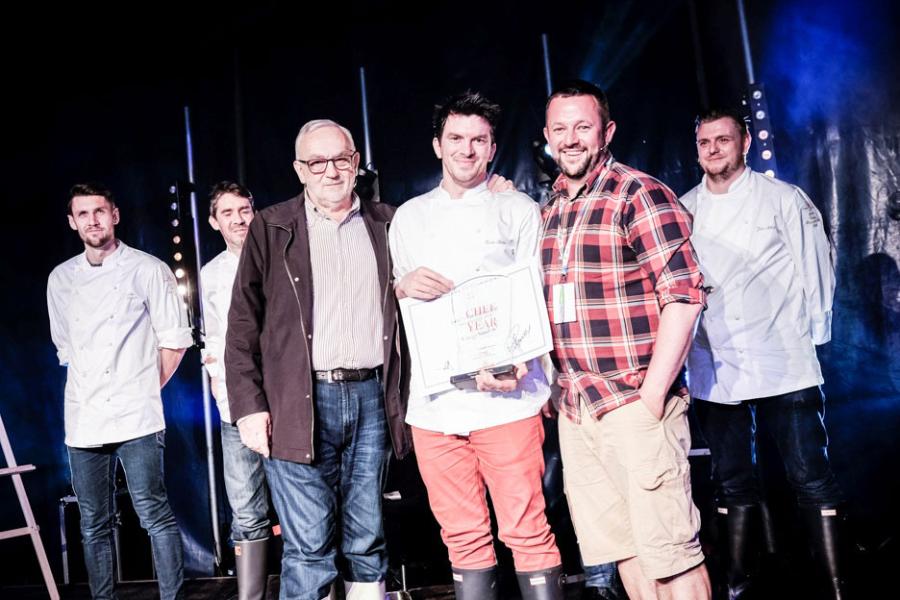 Stonemasons Arms general manager Jack Davis said: "It is a great achievement for us here and we are immensely proud of Gavin.
"It is fully deserved after all the hard work and commitment he has shown to the competition and to the Stonemasons Arms."
His mouthwatering menu included a starter of Cornish Orchard cured and torched trout, cucumber textures, and wasabi cream, followed by a main course of white Texel lamb, pickled carrot and onion, broad beans, anchovies, and potato espuma.
Dessert was poached rhubarb, toasted meringue, rhubarb jelly, and lemon cheesecake.
Gavin – who previously worked at the Wyckham Arms in Winchester and Michelin-starred Drake's in Surrey before joining the Stonemasons in September last year – had just one hour and 45 minutes to complete his complex menu.
But although the heat was on, Gavin's dishes won over the judges and he was announced as the winner during the Fuller's managers' conference earlier this summer.
His winning trophy is now in pride of place behind the Stonemasons Arms' bar, and Gavin will also jet off to Dubai to spend a week working in a top restaurant in the emirate as part of his prize.
"Gavin's winning dishes are all on our current evening menu," added Jack.
The Stonemasons Arms is located at 54 Cambridge Grove, Hammersmith, W6 0LA. Visit www.stonemasons-arms.co.uk or call 020 8748 1397.