Wander down to North End Road market and you might just spot one of television's hottest stars making the most of the area's bustling trade.
Made in Chelsea star Louise Thompson, who has also appeared in celeb winter sports show The Jump, not only switched on Hammersmith & Fulham's Christmas lights last year, but took the chance to sell clothes from her fashion line Pocket London at the council's traffic-free winter market.
And the 25-year-old made sure she didn't pass up an opportunity for showcasing her designer casualwear, taking a stall at the festive market with her friend and Pocket London co-founder Edward Page.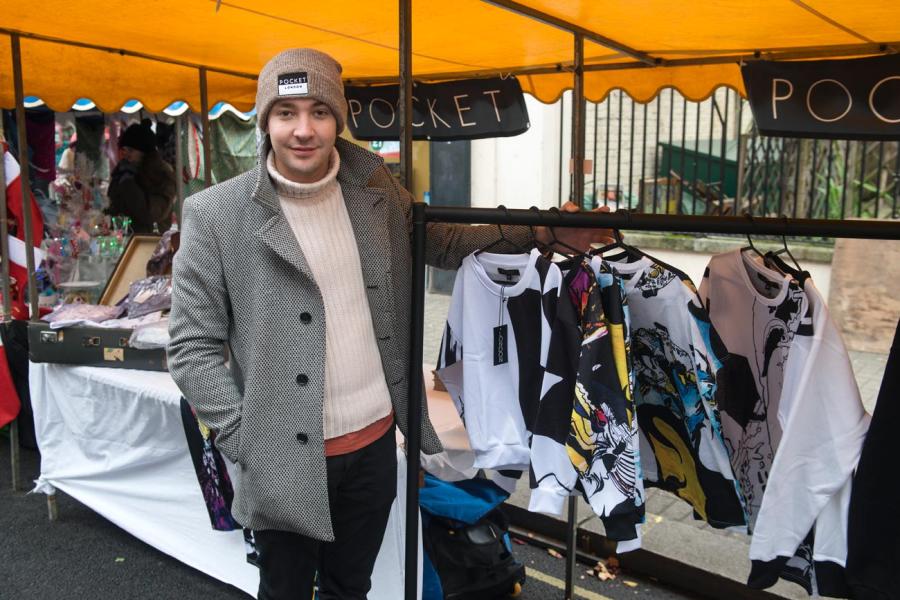 Since launching their Fulham-based lifestyle brand – also known as Max de Courcy – in 2012, the pair's business has gone from strength to strength, with appearances on the front cover of British Mode magazine, as well as in Japanese Vogue.
Working with print designer Maya Finkelstein Amrani, the team create detailed leisurewear including t-shirts, sweatshirts, jackets, leggings and even dresses.
As Edward, also 25, puts it: "Our designs are inspired by the city we live in, and are worn on the very streets from which they are drawn and created."
The idea is to capture the 'spirit of London', according to Edward, and the clothes feature monochrome prints, as well as colourful designs inspired by the capital's graffiti art and manufactured using screen and digital print.