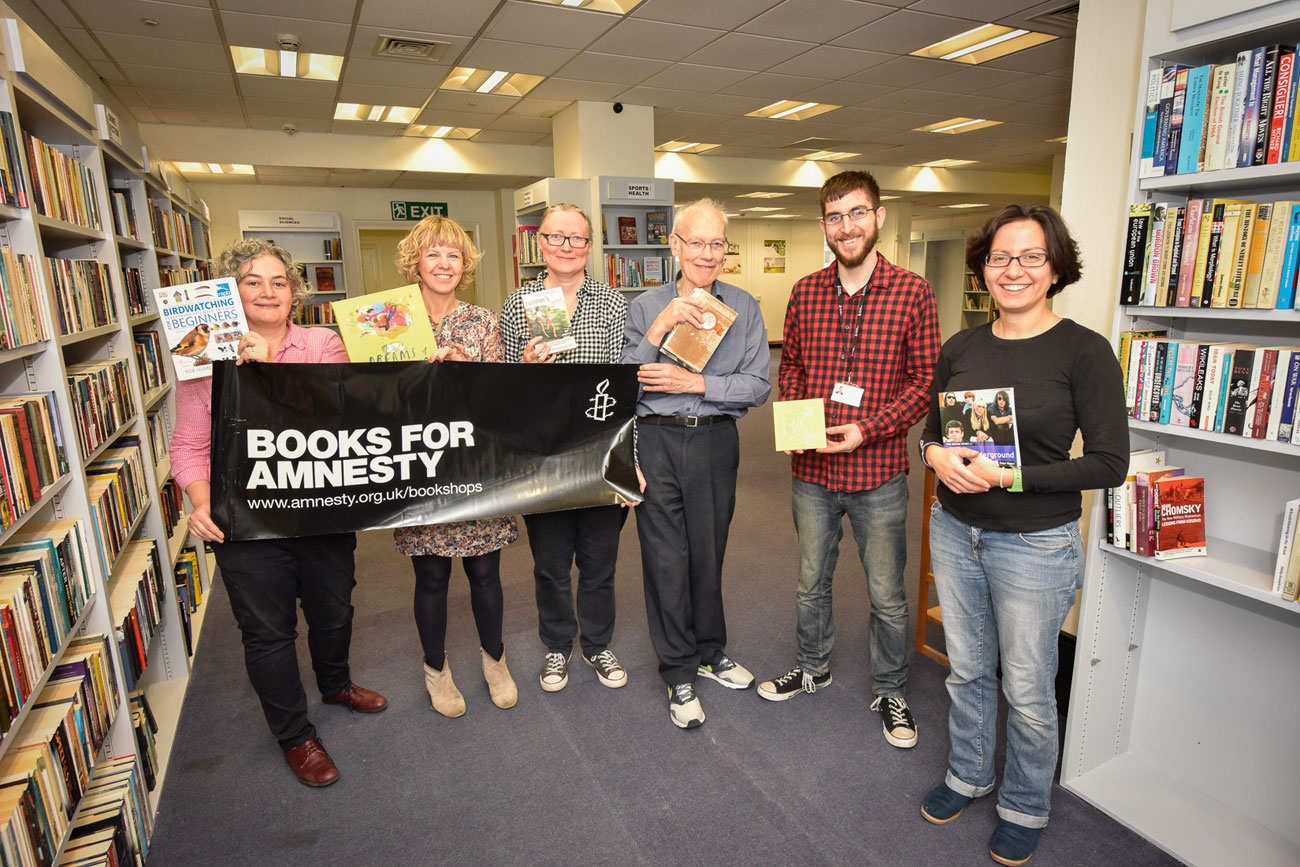 Amnesty International's much-loved charity bookshop is back thanks to a little help from Hammersmith & Fulham Council.
Books for Amnesty reopened at its new site at 181 King Street, Hammersmith, today (Thursday 12 November), and is even bigger than before, to the delight of customers, volunteers and staff.
H&F Council stepped in to offer the bookshop a new home after it was forced to move out of its home further down the street in the January. Its former building is now being redeveloped.
"We couldn't stand by and watch such a much-loved community bookshop disappear from Hammersmith, said Cllr Andrew Jones, H&F Cabinet Member for Economic Development and Regeneration.
"We know, like us, residents are delighted to have it back trading in time for Christmas."
Amnesty International's retail manager Tamsin Pugh said it was fantastic to be back in King Street where they will stay for the next 18 months.
"A lot of our customers have come to see us to say how happy they are. It was so sad to have to move away," she said.
The Hammersmith bookshop began as a stall based at the Hammersmith & City Line tube station fundraising for local campaigns. Two of its key founders Dick Langton, who died last year, and Christine Pain, who died in 2013, were instrumental in finding a shop at a cheap rent which was entirely run by volunteers until Amnesty's head office stepped in to pay the rent after it increased.
The bookshop was the first ever run by Amnesty and gave them the idea to open more in other parts of the country. It now has seven bookshops nationwide.
The shop's new manager Evi Noula heads a team of 15 volunteers and more are already signing up.
"It's really nice to hear from so many people who have been saying how happy they are to see us again, said Evi.
"Eight volunteers who used to volunteer have come back even before we reopened."
Michael Flynn, who is retired, is one of them.
"I'm delighted to be able to volunteer again," he said.
"It's great. It was rather depressing when the store closed.
"I thought if we had to relocate it wouldn't be anywhere near this central. I thought it'd be out in the suburbs. This is a really busy spot with really big windows.
The shop will be holding a special Christmas shopping day on December 10 to mark Human Rights Day. It will stay open late until 7pm and anyone who mentions they saw the details on the H&F council website or e-newsletter will receive 20 per cent off books on the day.