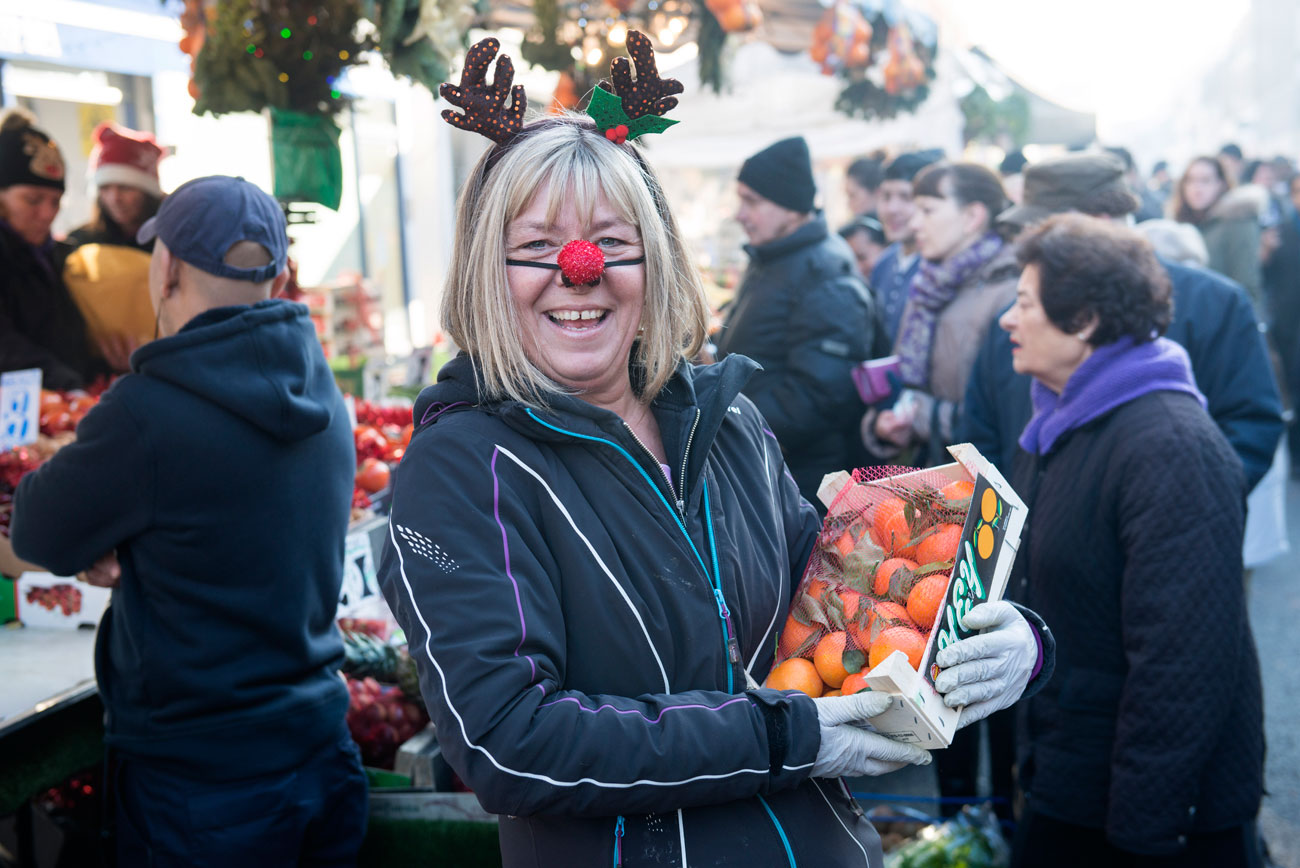 Residents and visitors are invited to a double helping of Christmas markets in North End Road. On both 28 November and 12 December from 10am, North End Road will be pedestrianised and packed with stalls on both sides selling Christmas presents and great food, with entertainment for the whole family.
The Christmas markets are part of Hammersmith & Fulham council's drive, together with residents in the North End Road Action Group, to revive this major high street. They follow on the success of last year's traffic-free festive market and a summer market in June that attracted 15,000 visitors.
"Residents have told us how much they enjoyed the range of stalls and the atmosphere at our previous traffic-free markets in North End Road so we're doing it twice for Christmas," said Cllr Andrew Jones, the council's cabinet member for economic development and regeneration.
"No buses, lorries or cars – just fantastic stalls with loads of Christmas presents, lots to eat and festive entertainment."
As well as the ever-popular fruit and veg stalls selling top quality produce at below-supermarket prices, there will be more than 100 new stalls offering festive presents, hand-made decorations and crafts, street food, delicious cakes, mulled wine and much more.
Adding to the fun, 28 November will see live music, a children's funfair, Christmas carols and unusual entertainment, including the sparkling Glitter Belles (stiltwalkers like giant-sized baubles), balloon-modelling elves and the athletic Grace Billings with her light-up hula hoops.
On 12 December, there will be music and carols from the Fulham Brass band, and Stiltwalkers will bring to life a giant Christmas tree and an oversized reindeer.
"These markets are also a great opportunity for people who want to put a toe in the water as a stall trader", said Andrew Jones. "In the summer, two in five of the stallholders were first-timers and a number have gone on to run stalls full time."
To apply to run a stall or find out more, please call 020 8753 5695 or email Nicki.Burgess@lbhf.gov.uk.