A young Hammersmith musician hopes to emulate his idols as his band released its new single ahead of a UK summer tour and residency.
Vini Davies, 20, grew up watching The White Stripes, Bob Dylan and many others rocking the stage at Hammersmith's mecca of music, the Apollo and has since graced that same stage himself.
He is about to embark on a tour with the London-based, four-piece garage rock outfit he fronts, Hidden Charms.
"We formed about a year-and-a-half ago. There were a few bands on the local blues circuit and we were all aware of each other and used to watch each other's bands perform. Josh and Oscar used to play backing for our other singer, Ranald, but they also played backing in my band and I guess we were the best musicians and got together when a few people dropped out," he explained.
Vini cites the band's musical influences as ranging from 'golden oldies' such as The Kinks, The Beatles and The Rolling Stones, through to California-based garage rockers The Growlers and perhaps unexpectedly, nineties hip-hop.
"We all love that, stuff like Dr Dre. We try and get those rhythms into rock and roll," said Vini.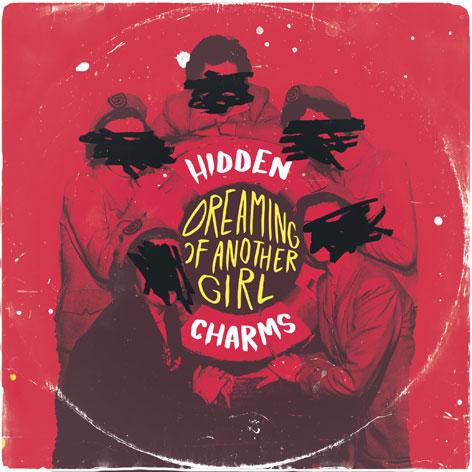 In July, Hidden Charms, released their new double a-side single 'Dreaming of Another Girl' which was produced by Shel Talmy, the producer behind sixties classics The Kinks' 'You Really Got Me' and The Who's 'My Generation'.
Recording the single was a smooth affair, "We just played, pressed record, Shel did his production magic and it turned out okay," said the modest frontman.
Following the single's release, Hidden Charms embarked on a tour, playing The Waiting Room in Stoke Newington and will take up a residency in Camden's Koko from September, where they will play regular Fridays.
The band are still writing the final touches to their first album, and despite recording ten tracks in just seven days with Shel, Vini said nothing would be released until the band were confident it was the best record they could put out.
"We don't want to release an album until every single is perfect. It has got to be bullet-proof, so we're still writing," he explained.
Hammersmith born and bred, the Apollo was the most influential thing in the area for Vini growing-up and watching his heroes perform.
An aspiring footballer, young Vini spent his Sundays playing with the West Kensington Rovers, before his real love, music, inspired a new direction.
Proud to call Hammersmith home, ("We have the best butchers in the world," he says), Vini grew up a stone's throw from his beloved Apollo and has the town in his blood.