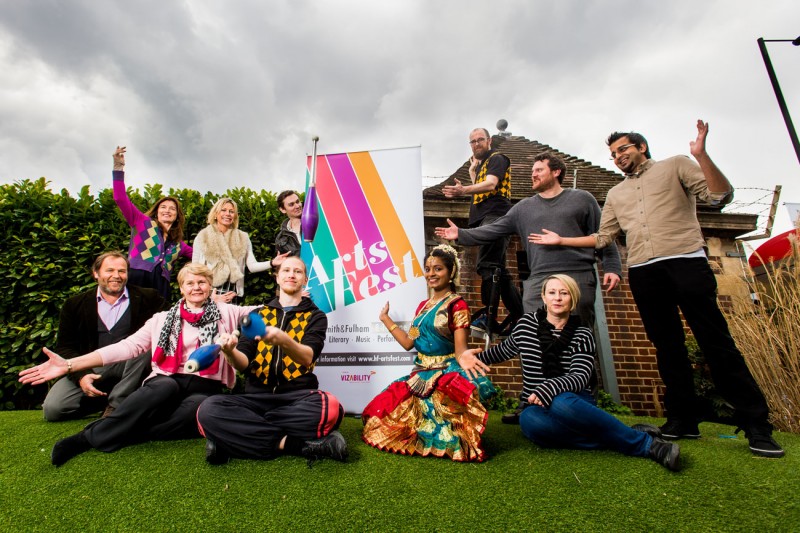 HF ArtsFest is back to build on last year's success and this time is focusing on more stand-out, exclusive events.
Founder Cathy Robertson says she was delighted with the response by residents last year and expects to impress once again with more than 100 events on offer across the borough between June 8 and 14.
Cathy, who first got a taste of community involvement as part of her local Fulham Neighbourhood Watch scheme a decade ago, said: "Last year was the first event and we just wanted to focus on getting the message out.
"This time we wanted to focus on bespoke events in order to get people saying 'a festival is happening so I'm going to do something special for it'."
Some of the highlights include:
a series of performances at a stage at Westfield shopping centre featuring the Bhavan Indian Dancers, Scariofunk Collective, 100 Voice Children's Choir and a Samba Band on June 12
a new Irish community play called Lovin' Daniel at the Polish Social and Cultural Association also on June 12
an open day at the Lyric including a tour of the new development on June 13
the V&A and the Science Museum which are opening up their archives in Blythe Road for guided tours
Cathy believes getting smaller, less well-known groups involved is just as important as the big names, helping residents discover the kind of great groups performing in their neighbourhoods all year round.
She said: "There's a lot happening in the borough throughout the year but people either don't hear about it or don't have time to check up on it.
"We provide a platform to promote and celebrate what we have in our borough. To try to get people to check out what's happening around them."
Hammersmith & Fulham Council is again contributing £5,000 to the event to help organisers make it a week to remember.
Cllr Andrew Jones, H&F Cabinet Member for Economic Development and Regeneration, said: "We're thrilled to welcome back HF ArtsFest which is going from strength to strength.
"Talking to residents over the last year about how we can support the arts more, it has become clear that there are masses of artistic activity in the borough but too many residents don't know about it.
"The HF ArtsFest showcases the wide range of arts on offer and I hope everyone will find something to enjoy during the week."
For more details, visit the H&F ArtsFest website.