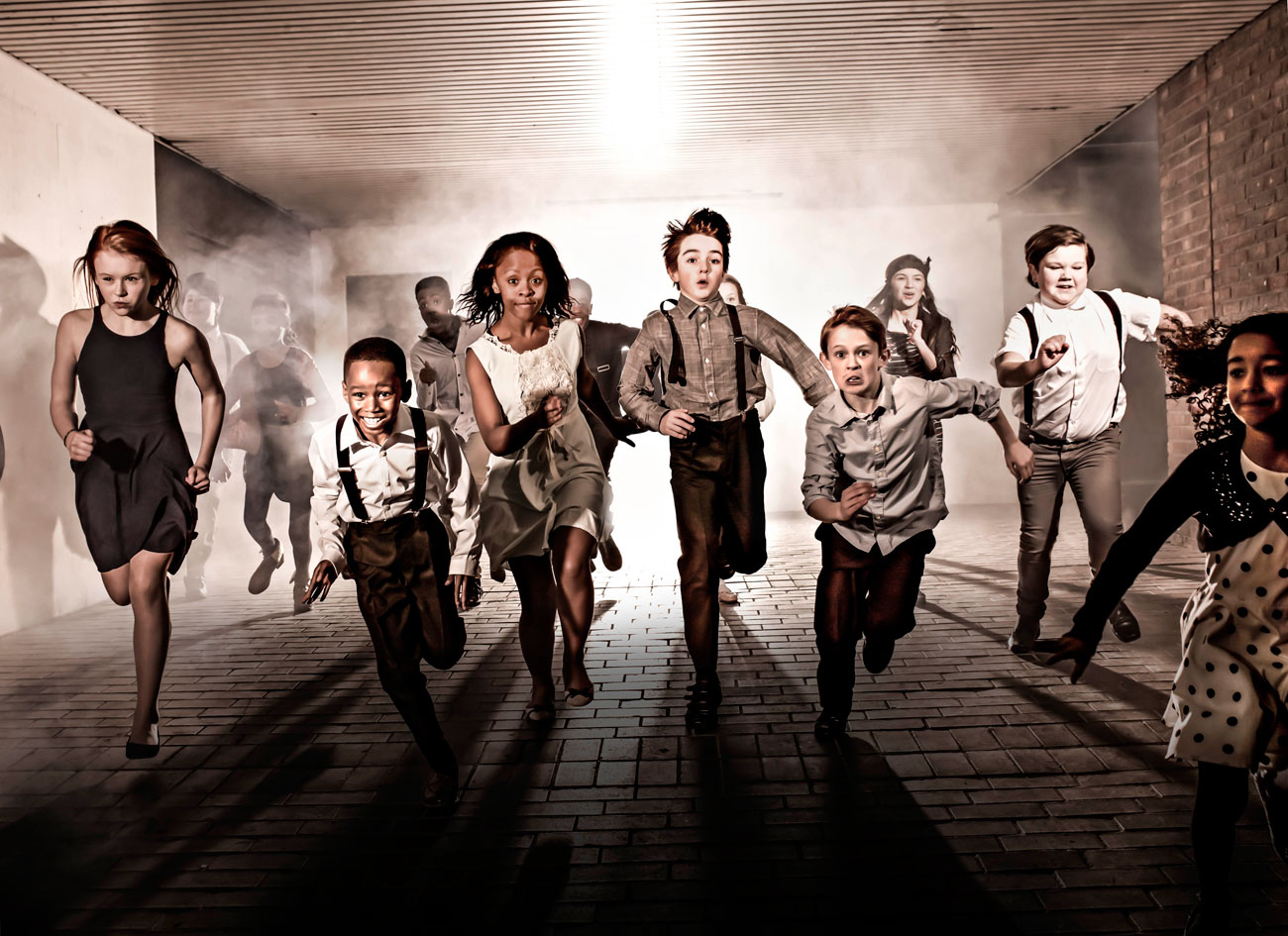 The Lyric Theatre is reopening with the much-loved musical Bugsy Malone – and people living or working in Hammersmith & Fulham have the chance to see it for free.
The theatre reopens in April after a multi-million pound redevelopment to tell the tale of gang warfare in Prohibition-era New York all with a young cast aged 9 to 19.
The redevelopment is the Lyric's first major facelift in 35 years. It includes a new café and bar, toilets and a two-storey extension which will be named the Reuben Foundation Wing in recognition of a generous grant from the Reuben brothers' charitable foundation.
The new facilities will include drama, dance and recording studios, an editing suite, music practice rooms, a film & TV studio, a 50-seat cinema, a digital playspace, a sensory space for children with disabilities, props and costume stores, wardrobe and scenic workshops, as well as meeting and seminar rooms.
Jessica Hepburn, Executive Director of the Lyric Hammersmith said: "I can't wait for people to come and see what we've done to the Lyric. I think they're going to be amazed.
"There isn't going to be another producing theatre in London quite like it and there will be no better place for young people and emerging artists to develop their creative talent."
The project is developing the site to the west of the existing building and has five main funders: Hammersmith and Fulham Council, the Arts Council England, the Department for Education, the Mayor of London and the Reuben Foundation.
Building work began in 2012 and the design was developed by the internationally acclaimed Rick Mather Architects, responsible for designing the Lyric's new entrance in the early 2000s and shortlisted for the RIBA Stirling Prize in 2010 for their work on the Ashmolean Museum in Oxford.
The new, improved theatre will reopen with the much-loved Bugsy Malone. Olivier award-winning director Sean Holmes and the cast will bring to life the first professional production of the story in more than a decade.
Set in Prohibition era New York, rival gangsters Fat Sam and Dandy Dan are at war with custard pies and 'splurge guns' as their weapons. Nice guy Bugsy Malone falls for aspiring singer Blousey Brown and ends up getting drawn into the gang warfare.
Based on the book and the 1976 film by Alan Parker, it features all the popular songs including Fat Sam's Grand Slam, My Name is Tallulah, Bad Guys and Give a Little Love.
The show runs at the Lyric Theatre in King Street between April 11 and August 1. Tickets cost between £15 and £40 for the two and a half hour show.
Free tickets are available for people who live or work in H&F for the opening night (April 11). The giveaway will take place on March 27 and 28. Contact the ticket office for details.
For more details visit www.lyric.co.uk or call 020 8741 6850.