Residents and businesses can now make a difference and some money by directly investing in green projects across Hammersmith & Fulham.
The low-risk investment offer gives local people the chance to invest as little as £5 in climate and ecological projects and earn a fixed return of 4.85% interest a year. Regular returns of interest and capital are paid every six months.
The H&F Green Investment scheme was launched by H&F Council on Wednesday 15 November.
"Hammersmith & Fulham Council is at the forefront of the green finance revolution," said Cllr Rowan Ree, H&F Cabinet Member for Finance and Reform.
"Investors know that their money is being invested in projects that will make a positive impact on our communities and people's lives. It also means that the council can deliver climate and ecological projects cost-effectively, which will help save taxpayer money. It's a rare win-win."
Ready to invest?
H&F has set the ambitious target of raising £5 million through a series of investment phases. It will help deliver the council's top-rated climate action programme over the next few years.
It is the UK's biggest community investment opportunity issued by a local authority in support of green projects.
The first phase will raise up to £1 million to help fund measures to green parks and open spaces, improve and expand sustainable drainage networks, and support residents in making healthier travel choices by installing new bike hangars and mobility hubs.
Residents can invest from £5 and get a fixed cash return after six months, all while supporting both people and nature.
This will help H&F Council create a cleaner, greener and healthier future as it aims to make H&F carbon net zero by 2030. To find out more about the scheme, visit our H&F Green Investment webpage.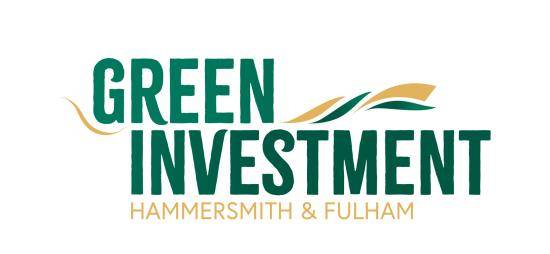 Notes to Editors:
Capital at risk. Investments are long term and may not be readily realisable. This content has been approved as a financial promotion by Abundance who are authorised and regulated by the Financial Conduct Authority (525432).
Holding investments in an IFISA does not reduce the risk of the investment or protect you from losses. You can still lose all your money. It only means that any potential gains from your investment will be tax free. The tax treatment of your investment will depend on your individual circumstances and may change in the future.
H&F Green Investment, which is a loan, is Green Loan Principles compliant and is being issued under a Green Finance Framework. This is a voluntary standard which sets out how Hammersmith & Fulham Council intends to manage its green local authority securities in the future, and outlines how they will meet the Green Loan Principles. This assures investors that funds raised can only be used to help them deliver on eligible green projects from within this framework, and Abundance will monitor the use of funds across the investment term to ensure the principles are being adhered to.