Fulham family support charity Dads House is on the frontline as local residents battle the cost-of-living crisis.
The Lillie Road charity was founded by Billy McGranaghan to help and support single fathers with raising children. It's a foodbank, free family law clinic, sports and social club all rolled into one.
"We're seeing families who have never experienced poverty before, until now," Billy says. "And it's causing them huge anxiety. And even worse, donations have really started to drop. By the end of May our shelves were almost empty."
Now, it needs your support.
To help keep the charity running the team have set up a JustGiving page, aiming to reach £100,000. The foodbank is also currently running short on toiletries, nappies, coffee, tinned tuna, pasta and pasta sauces.
The foodbank relies on donations but has seen a 90 per cent drop in financial contributions and a 65 per cent decrease in donated food.
"We spend our reserves on topping up the foodbank and giving small grants out. It means we can help a mum or dad out with a £20 grant for their electricity or gas bill, which is life changing to them."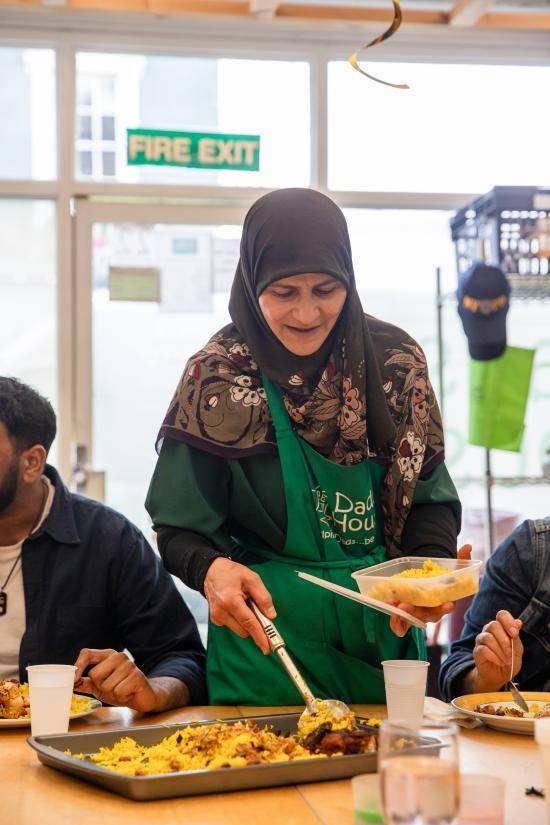 Helping everyone
"Years ago, it was just people on Universal Credit benefits who needed our help," Billy adds. "But now it's everyone."
"We're seeing people who are working or on a reasonable income – and it's because rents are sky high and disposable income is going on bills and public transport."
"It's like a family here," added part-time volunteer and trainee teacher Ayoub, 21. "Everyone knows each other, we can come and say our problems, say our happiness, say our sadness and it's nice. Dads House is the place to go if you need support, its family for us."
The charity was recently chosen as one of the official charities for Hammersmith & Fulham Mayor, Cllr Patricia Quigley.
Feeding the community
Through their foodbank, Dads House is feeding more than 200 families a week, sometimes up to 50 a day.
"We help everyone who needs it," explains Billy. "People come once a week, whenever it suits them. Unless they're really struggling and then they call us, and we can invite them back."
Alongside food parcels, Dads House also runs a weekly Lunch Club where residents and families can come for a free hot meal and to socialise. "Everyone comes to meet their friends, have a chat, and go home feeling better than they walked in," Billy says. "The food is amazing. It's all cooked by Jamana. You could give her a bag of shopping and she could feed 30 people."
The menu differs each week, but always offers vegetarian, vegan and halal options to make sure everyone can get involved.
Local support
H&F is committed to strengthening cost-of-living support for residents. Last year we formed a Cost-of-Living Alliance with local charities, businesses and community representatives.
In June, the Alliance met to share their experiences over the last seven months and the impact the economic crisis is having on families.
Interested organisations/businesses can join the steering group by contacting Bathsheba.Mall@lbhf.gov.uk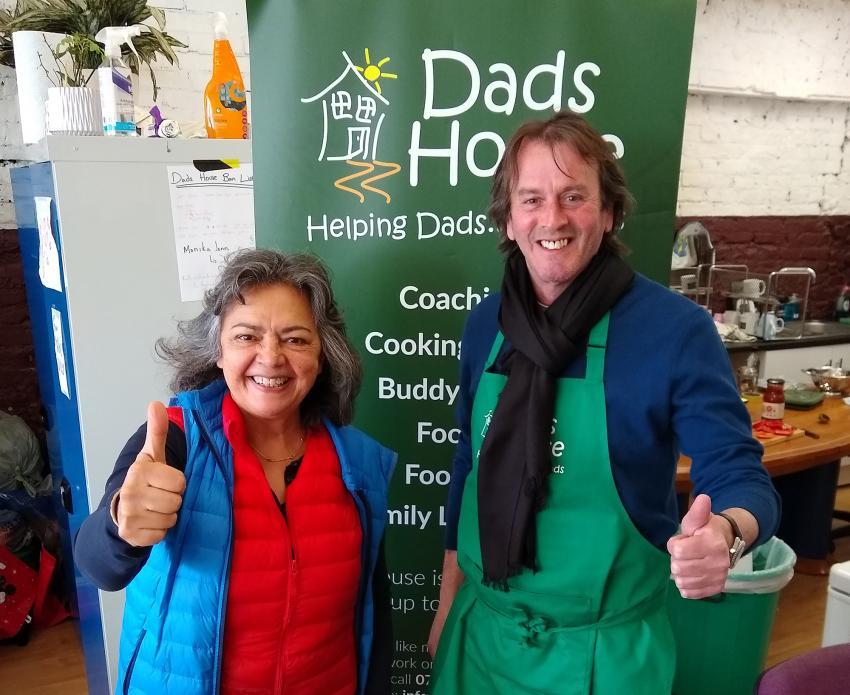 Want to read more news stories like this? Subscribe to our weekly e-news bulletin.