Shepherds Bush is counting the days until the launch of its brand-new music and arts festival 'Off The Rails'.
The multi-venue tune fest will open its doors to local music lovers on Saturday 10 June, with tickets still up for grabs.
Launched by Next Door Records and financially supported by H&F Council, it's a chance for Hammersmith & Fulham residents to catch some fresh tunes from industry legends and rising stars right on their doorstep.
The power line-up will see more than 50 artists perform across eight stages at five W12 venues. Among them London-born artist Delilah Holliday, 27.
"I'm so excited, it's going to be a vibe!" she promises.
"If you can win them over, Londoners have this energy that doesn't compare to anything else," she laughs.
Music for the outsider
Delilah has been making music since the 2010s, when she founded indie-punk band 'Skinny Girl Diet' along with her sister Ursula.
Since then, her and her music have evolved from "angry and angsty" to "more subtle and experimental."
The storyteller describes her music as being rooted in while providing an escape from reality, "consistently dreamlike but never without awareness".
"Being caught between the two, I think that's the paradox of being alive," Delilah tells us. "Every moment is temporary and different, there's always ups and downs. Life is about finding the 'in-between'."
Politically nuanced, Delilah's themes explore structural inequality and poverty. Her music is for the outsider and underdog.
Her newest single 'Everything I Ever Wanted' is an atmospheric ballad on apocalyptic love.
"My creativity is intrinsically linked to my surroundings, and some of my songs are definitely inspired by the people in my life," she admits.
"But that's the thing about music – you may set out to write about someone, but the songs become so much more than that. They take on their own entity."
From Apollo to Carnival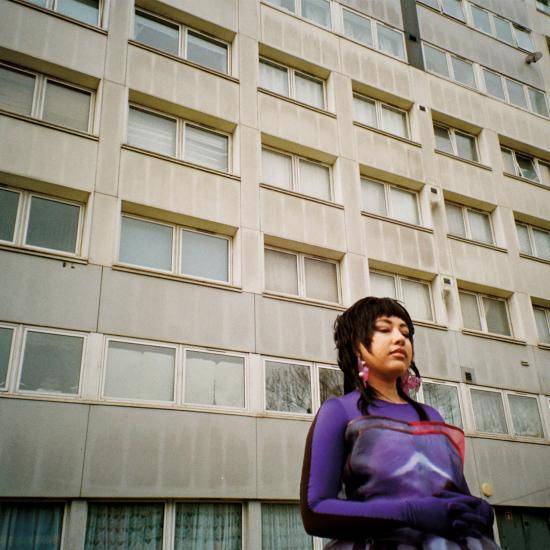 Delilah is among the eclectic mix of artists to perform at the Shepherds Bush based 'Off The Rails' festival.
While it will be her first time performing on a H&F stage, it won't be her first show in the borough.
"I love the Apollo in Hammersmith for its old-school theatre seats," she reminisces. "Being half-Jamaican, what I really hope is to be able to perform at Notting Hill Carnival one day. Manifesting!"
Her full six-track EP 'Invaluable Vol. 1' – "a good mix of ballads and club anthems" – will be released on Wednesday 7 July.
Listen to her favourite track, Silent Streets, now.
Book festival tickets on the Dice ticketing website. Visit the Next Door Records website, or follow Next Door Records on Instagram.­
Want to read more news stories like this? Subscribe to our weekly e-news bulletin.