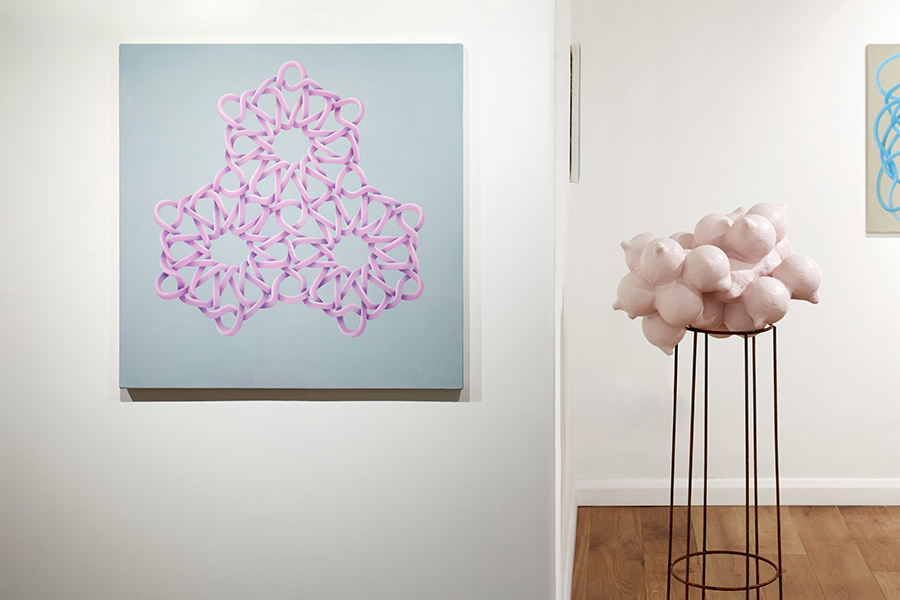 West London's premiere open studio event Artists at Home gives art lovers a chance to meet some of the most creative people in Hammersmith & Fulham.
Launched 40 years ago, it is run by the artists themselves as a shop window for their work and an opportunity to discuss their paintings, pottery and sculptures with visitors.
It starts on Friday 16 June, from 6pm to 9pm, then runs all day on Saturday 17 June and Sunday 18 June between 11am and 6pm. There are 69 studios taking part, right across H&F and Chiswick.
The full spectrum of art is on show, from prints and photography to paintings and ceramics, via sculpture and jewellery, with the only requirement being that the works are created by the artist.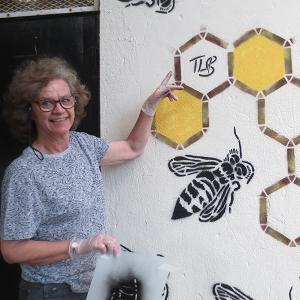 Featured artists
Tania Beaumont, whose studio is at 16 Irving Road, West Kesington, has produced a mix of prints, paintings and jewellery for the show.
She helped create a 2015 mural on a wall at St James School, Marcus Garvey Park, North End Road, which featured bees and honeycombs… and has followed those themes in her more recent work.
"I'm a painter/printmaker in the broadest sense; inspired by things around me," she said.
I'm influenced by what I see, the contrast of light and shade, surface textures of old buildings, decaying paint, rusty metals and decorative patterns on old carpets!"
She's a seasoned participant in the annual art event, having opened her studio for the past 11 years. "It always surprises me just how interested people are in talking about artworks; wanting to know where the ideas come from and how things are made," she said.
Her jewellery (prices start at £8) includes intriguing mixtures of semi-precious stones and found objects, and she's happy to take commissions in any colour.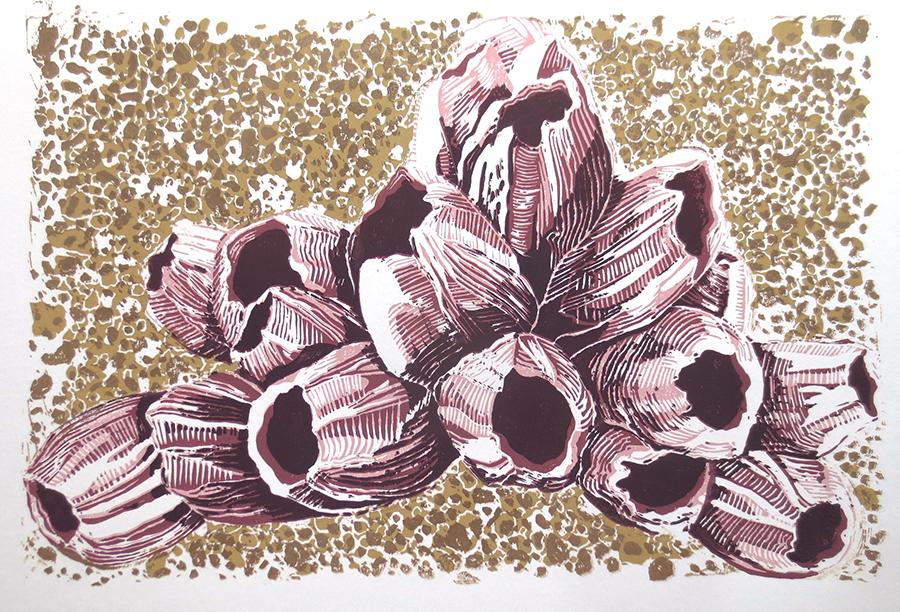 Alla Samarina, whose studio is at 147 Percy Road, Shepherds Bush, is a former Russian musician who arrived in London in 1991 after the fall of the Soviet Union, working initially as a fashion model.
In recent years she has been concentrating on dramatic painting and drawing, particularly still lifes as well as stylised figures and portrait work.
Clare Burnett's studio at 19 Rylett Crescent, Shepherds Bush, is open through the weekend, displaying an eclectic and provocative mix of colourful sculptures and installations.
"I scavange from my surroundings, then play with, and transform, my 'finds' in the studio," she said. "Recently I've been making work inspired by looted objects from the 19th century."
Clare, who has just finished a seven-year term as president of the Royal Society of Sculptors, exhibited last year too.
She is sharing studio space with Claude Temin-Vergez, who has also exhibited internationally and who has her own studio in her home in Hammersmith. 
Her paintings and drawings study symmetry and include representations of tangled knots. "Artists at Home is a lovely opportunity to meet new people, and also show work in a home setting," she said.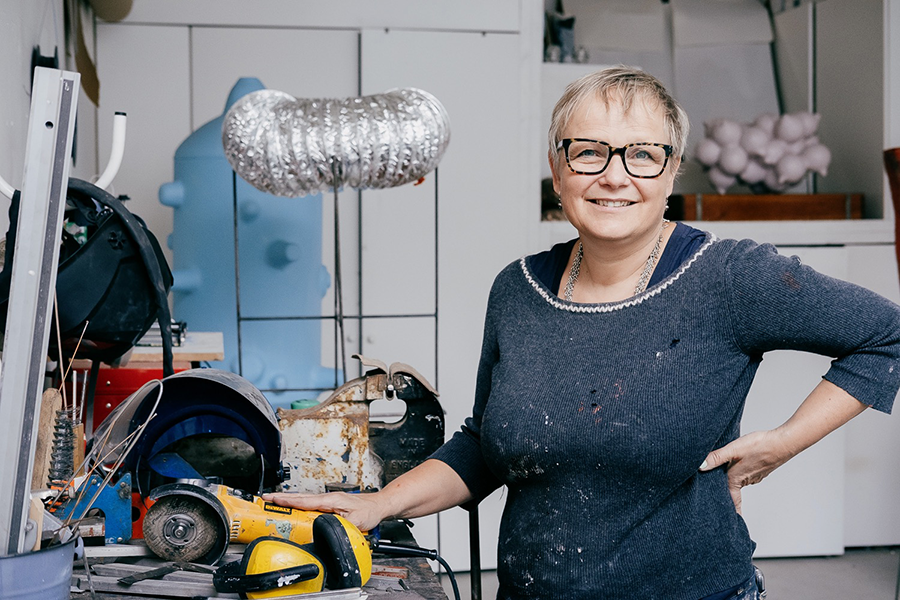 Something for everyone
Works are on sale from as little as a few pounds, although more established artists can command thousands for their pictures. However, there's no pressure to buy; the concept of Artists at Home is to allow local people to meet local artists and talk to them about their work. 
Plan a tour of the studios near you using an interactive map, or check out the Artists at Home website for more details. 
The event is once again being sponsored by Hammersmith estate agent Horton and Garton.
Want to read more news stories like this? Subscribe to our weekly e-news bulletin.