Local charity Action on Disability unveiled its pioneering new Centre for Independent Living on Wednesday 7 June in Fulham.
The new centre was designed in-coproduction with local Disabled people on a site donated by the council. It will serve as the charity's headquarters in the community.
"Hammersmith & Fulham is dedicated to empowering Disabled people to live the fullest possible life," said Cllr Stephen Cowan, Leader of Hammersmith & Fulham.
"By the time I began this job, we were determined that when we did anything it would have Disabled people at the heart of it. You can see that here with this new amazing and accessible building and you will see it next year when we open the Civic Campus."
Hammersmith & Fulham Council worked with Shepherds Bush Housing Group to develop the site on the ground floor of the new Mo Mowlem House on Clem Atlee Court. Upstairs are 30 much-needed affordable flats for local people.
This is now the third building that H&F has designed in co-production with Disabled people to be fully accessible. The Sands End Arts & Community Centre in Fulham opened in 2022, and the new Civic Campus in Hammersmith is expected to open next year.
A space for everyone
David Buxton, Chief Executive of Action on Disability, said: "The Centre is the beginning of a new future. It will provide Direct Payment Support, Youth, Employment, Welfare Benefit services and training.
"These are essential parts of our society, and they empower Disabled people within the community to lead and have confident, independent lives."
All rooms and corridors in the new Centre for Independent Living are inclusive to all deaf and Disabled people and are fully accessible for wheelchair users, it also has a changing place facility. There is also an accessible outdoors garden with high-rise flowerbeds filled with trees and flowering shrubs
The space has been decorated with murals inspired by H&F's Disabled People's Commission, an equality timeline and photos of key moments in the history of disability activism in H&F.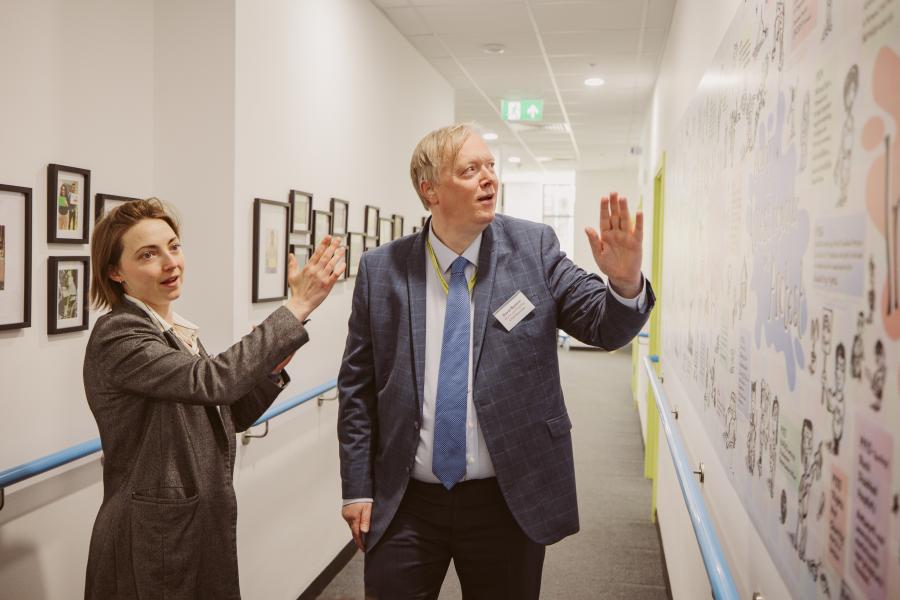 We're open!
The opening was celebrated by local residents, charities and organisations, including the Young Hammersmith & Fulham Foundation, the Lyric Theatre Hammersmith and the Alliance for Inclusive Education.
Daniel Fesoon, 24, an Action on Disability Youth Board Member, said: "The centre is really fantastic and the people who run it are incredible. They've helped me with my development and my journey."
Elle Noel, 19, a young volunteer, said: "The new centre is amazing because it's the first building that's properly accessible and something we need more of."
Co-producing with Disabled people
H&F is determined to become the most accessible and inclusive borough for Disabled people to live in.
We are working to implement the recommendations of our resident-led, independent Disabled People's Commission's report, "Nothing about Disabled People without Disabled People".
Our work is based on the principles of co-production, independent living and the social model of disability set out in the UN Convention on Rights of People with Disabilities.
Since 2014, H&F has been the only council in England to provide free home care to Disabled and elderly people. This ensures that people who need support to live independently get what they need rather than what they can afford.
Get involved
On 5 July, we'll be looking at the work we have done to turn our commitment to co-production into action at an event during National Co-production Week at the Irish Cultural Centre in Hammersmith.
See details and how to book your free ticket here. There will be a BSL interpreter and a palantypist.
If you would like to find out more about Action on Disability, visit the Action on Disability website, get in touch by email at info@aod.org.uk or call 020 7385 2098.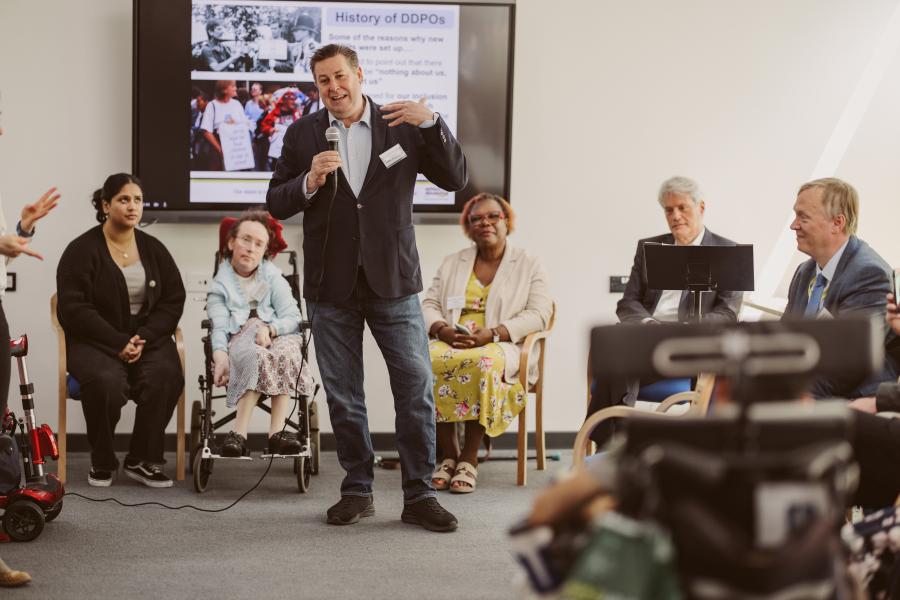 Want to read more news stories like this? Subscribe to our weekly e-news bulletin.