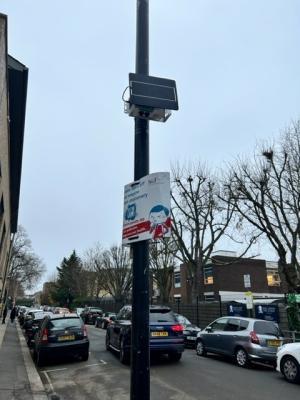 Hammersmith & Fulham Council has installed 50 new air quality sensors to help track and reduce air pollution near schools.
More than 70 per cent of the 50 new sensors were installed near our local primary schools – with a dozen more placed outside local secondary schools and nurseries.
The new air quality sensors will help monitor any changes in air pollution hotspots as we continue to explore rolling out our pioneering Clean Air Neighbourhoods trial across the borough.
Cllr Wesley Harcourt, H&F Cabinet Member for Climate Change & Ecology, said: "Being able to identify hotspots and pollution progression over time helps us make informed decisions and create schemes with a measurable impact on people and planet. Our air sensor network is the key to understanding and, eventually, cleaning our local air."
New sensors
Running entirely on renewable solar power, the new Breathe London sensors – one of three air quality monitoring networks in the borough – are able to measure local levels of nitrogen dioxide (NO2) and particulate matter (PM2.5).
The data from the sensors is freely available to the public on the Breathe London website.
Along with its air quality monitoring stations – which will be increased from two to six locations this year – more than 50 nitrogen dioxide diffusion tubes and 100 Vortex sensors are now installed in H&F as we lead the way in air quality monitoring.
White City Innovation District
The Breathe London network is run by Imperial College London's Environmental Research Group (ERG) – who also run the London Air Quality Network.
The White City collective – based in Imperial's School of Public Health in Wood Lane – is working to understand the sources and effects of air pollution on people's heath. They track, analyse and interpret the data collected, as well as calibrate and maintain the sensors.
ERG's director, Professor Frank Kelly, said: "I think we have a council which is very forward-thinking and very enthusiastic about using the skills and the innovation which can come out of a district like this, to better the lives and the well-being of the residents."
Read the full interview with Professor Kelly about the Breathe London network on the White City Innovation District website.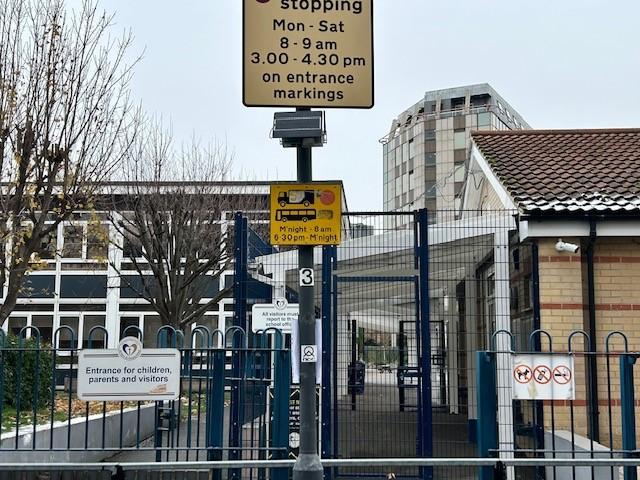 Want to read more news stories like this? Subscribe to our weekly e-news bulletin.